Eric Fleming was one of America's greatest actors that was born on July 4, 1925 (USA
Independence Day) in Santa Paula, California with a club foot. His name was Edward Heady Jr. Because of his club foot he had to use crutches as a child and was often beat by his father as a child. When Eric was eight years old he tried to kill his father but the gun trigger jammed. Shortly after that he ran away to Los Angeles,California then to Chicago,Illinois.
In Chicago he befriended gangsters that gave him odd jobs till he got shot in one of their gang wars and he was hospitalized then sent home to his mother that had recently divorced his father.During The Depression era he quit school and found work. Later he joined the Merchant Marines and became a Seabee with the Navy.There he had a bet to lift a 200 pound object . During the attempt to lift it his face was injured where he had plastic surgery on his forehead, nose and jaw.
He then went back doing construction and carpentry work at Paramount Studios where he got into another bet of $100 that he could get a part in a movie against another person. He lost the bet. Because this upset him he started taking acting lesson's and became a great actor. At some point during this time he changed his name to be unlike his hateful father's.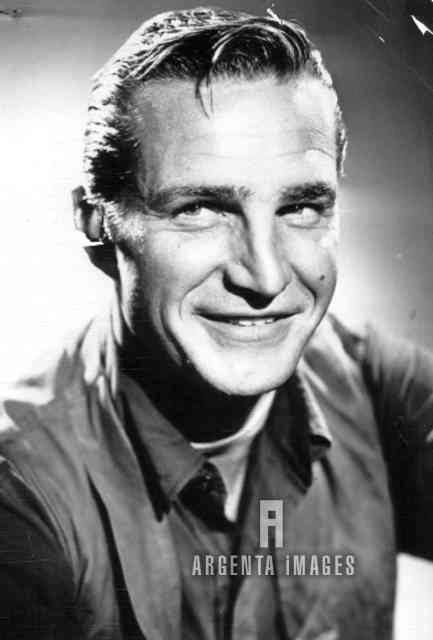 One of his most famous acting roles was the lead part in a western TV series "Raw Hide" where he portrayed the handsome trail boss Gil Favor.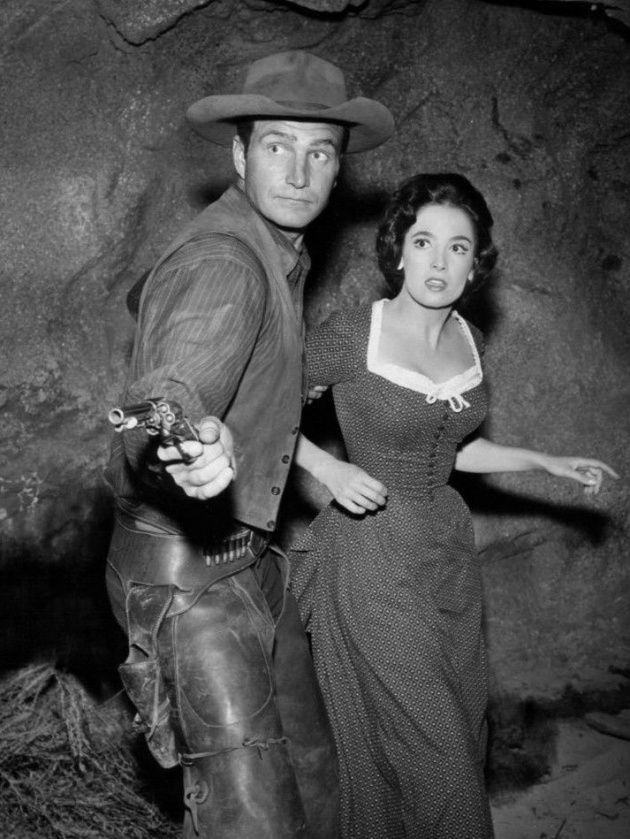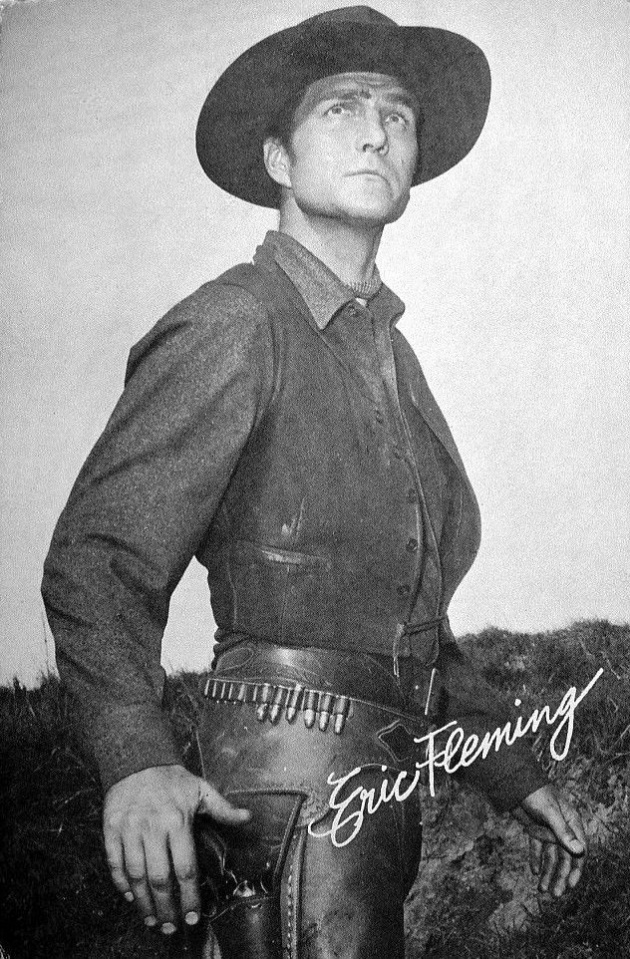 He also acted in many movies. He had planned to film this last movie in Peru then retire from acting. He was engaged to be married to Lynne Garber and was going to settle down in Texas and planned to become a teacher.
On September 28, 1966 while filming in Peru, he drowned! His body is buried at the University of Peru.
The USA was saddened by his death and many people still are.