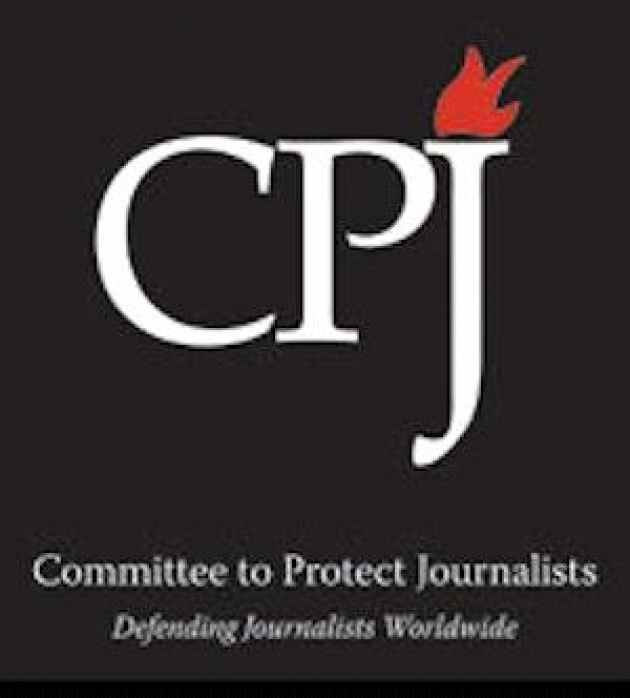 Ethiopia has the most journalists, 150, living in exile of any country according to the New York based Committee to Protect Journalists. There are at least 11 journalists imprisoned in Ethiopia under a highly Draconian terrorist law that has been applied most effectively to silence or worse journalists. (The arrested include 2 Swedish journalists arrested in the Ogaden covering the rebellion there but then detained and convicted under the terrorism law – See our Blog for Video – "Ethiopia Thumbs Noose at Freedom of Press"
Ethiopia not only has applied the model of the "war on terrorism" in enacting its laws to suppress freedom, but many see Washington as willfully closing its eyes to the abuses. The New York Times cites:
"Rights advocates argue that the United States has ignored the harsh treatment of journalists in Ethiopia, where counterterrorism is seen as the primary American focus. In its 2010 report on Ethiopia's human rights situation, the State Department said, 'While the constitution and law provide for freedom of speech and of the press, the government did not respect these rights in practice.'" (NYT – May 3, 2012)
If Ethiopia's Government were a Muslim majority regime it most likely would have been vocally and directly criticized by the US and European Governments. Rather though it has been given a free-hand to presumably fight the Al-Shabaab "Islamist" terror group and to suppress the Ogaden ethnic Somalis and its citizens as a whole. The dictatorial Prime Minister Meles Zenawi has been confident that he can cloak his now two decade hold upon power as an ally in the war on terrorists. (In a surreal moment, Zenawi engaged me in a Twitter debate fully confident that his immunity from effective criticism as well as cloak for the denial of fundamental freedoms and human rights was indefinite and infinite). See our Previous Blog for Video Report –"Why Ogaden Isn't in the News" -
While Meles Zenawi's regime has focused much of its abuse on ethnic Somali Muslims, Ethiopians of all religions and ethnic backgrounds have sought to uncover the repressive regime. Mr. Eskinder Nega is an American educated journalist whose newspaper was shut-down in 2007. He then continued to publish online. After his arrest last September, he has been placed on trial under the support of terrorism laws and now faces the death penalty. The US State Department has apparently done little, at least if judged by the results, to dissuade the Zenawi regime - just as Sweden's Carl Bildt's Foreign Ministry has achieved nothing in securing the release and respect for the media freedoms of the 2 Swedish journalists now serving 11 years in an Ethiopian prison. See our Blog for Video – "Carl Bildt's Role as Ethiopia Convicts Swedish Journalists of Support for Terror" . Well, at least PEN America has taken note, and by recognizing Mr. Nega for Press Freedom, it has helped shine some more light on his courage and contributions and the lack thereof and questionable policies and inaction of officialdom from Washington to Stockholm.
Ambassador Muhamed Sacirbey - FOLLOW mo @MuhamedSacirbey

Facebook-Become a Fan at "Diplomatically Incorrect"







Twitter – Follow us @DiplomaticallyX







See more at our Popular Video Blogs & Current News Event Articles at http://diplomaticallyincorrect.org/c/war-crimes-justice