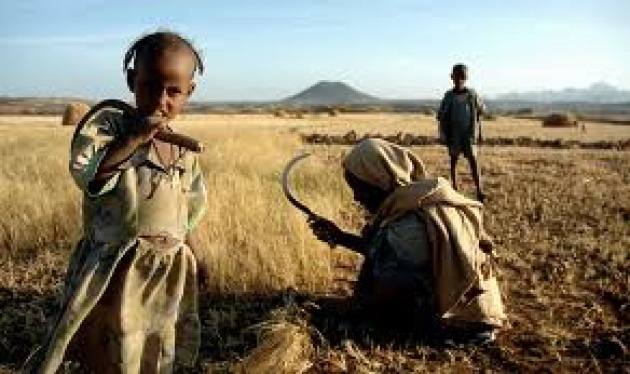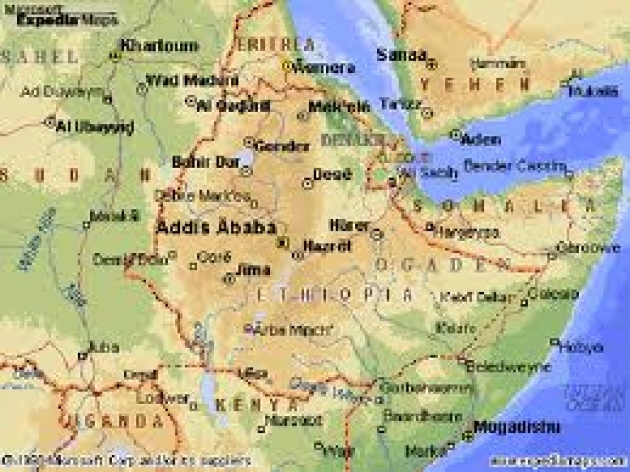 Over six months ago, Ambassador Muhamed Sacirbey and I published blog reports on Diplomatically Incorrect critical of the Ethiopian Government and its abysmal human rights record. Abuses against its own people, minorities, journalists, and what amounted to genocide of the starving Ogaden population by denying emergency food shipments were largely overlooked by Western capitals. A media and humanitarian aid blockade to the territory had been imposed by the Ethiopian government led by Prime Minister Meles Zenawi. The Ogaden people were allegedly being punished, brutalized, ostracized, and tortured for failure to vote for his ruling party.

Washington and many Euro-Atlantic democracies have employed Ethiopia as a proxy to fight presumably radical-Islamic elements in Somalia. The Ethiopia regime is perhaps viewed as the lesser of evils; however, it has been recipient of significant monetary and military aid. Read: - "Why Ogaden Isn't in the News/" - diplomaticallyincorrect.org/films/blog_post/why-ogaden-isnt-in-the-news-is-the-wool-being-pulled-over-our-eyes-by-susan-sacirbey/33764

Last December, Ethiopia's regime arrested 2 Swedish journalists in the company of Ogaden rebels, and an Ethiopian Court convicted them of supporting terror under dubious circumstances and evidence. Under international criminal legal standards, reporting cannot be equated to supporting – especially in a country with such a dubious human rights record as this Ethiopian regime.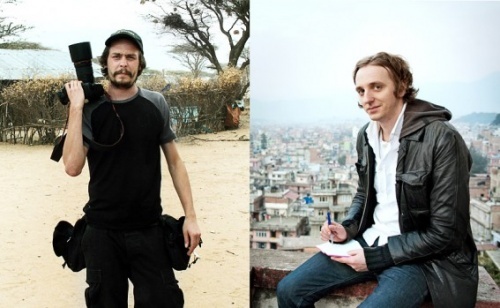 December 2011, DIPLOMATICALLY INCORRECT wrote: "We await further reaction from UN institutions, including UN Office of the High Commissioner for Human Rights and UNESCO generally working to defend journalists and the freedom of the media." Abuses continued ...

However, on July 18, 2012, Navi Pillay, the UN High Commissioner for Human Rights brought to fruition condemnation of the intimidation of journalists and human rights defenders in Ethiopia under the guise of broad interpretation of terrorism laws and expressed her "serious concern." The UK Foreign Office Minister Henry Bellingham, German Human Rights Commissioner Markus Loening, and Human Rights Watch also questioned the lack of freedom of expression and transparency and made demands for legal reforms in Ethiopia. ("Development Newswire" - Is Free Speech Under Threat in Ethiopia? www.devex.com/en/news/blogs/is-free-speech-under-threat-in-ethiopia )


UN News Centre

"The recent sentencing of 20 Ethiopians, including prominent blogger Eskinder Nega, journalists and opposition figures, under the vague anti-terrorism law has brought into stark focus the precarious situation of journalists, human rights defenders and Government critics in the country," the UN High Commissioner for Human Rights, Navi Pillay, said in a news release.

Charging journalists and political opposition members with terrorism and treason charges is seriously limiting their legitimate rights to freedom of expression and association, Ms. Pillay noted, and urged the Government to review its legislation, as well as its interpretation and application by the courts.

"The overly broad definitions in the July 2009 anti-terrorism law of Ethiopia result in criminalizing the exercise of fundamental human rights," Ms. Pillay said. "Taken together, such laws have created a climate of intimidation."

The human rights chief emphasized that the harsh sentences handed down to journalists and the excessive restrictions placed on human rights and non-governmental organizations are stifling dissent and undermining the freedom of opinion in Ethiopia. She also noted that, since 2009, there has been a dramatic reduction in the number of organizations working on human rights issues, particularly on civil and political rights, which she referred to as "deeply disturbing."

"Laws to combat terrorism must be consistent with the Government's human rights obligations under international conventions as well as the African Charter on Human and Peoples' Rights and other regional instruments to which Ethiopia is party," Pillay said, reiterating that the United Nations is ready to help Ethiopia review its legislation.



By, Susan Sacirbey

Become a Facebook Fan: "Susan Sacirbey" & "Diplomatically Incorrect

Follow on TWITTER @DiplomaticallyX

Related current news events articles:

"History Repeats Itself in Ogaden" www.filmannex.com/posts/blog_show_post/history-repeats-itself-in-ogaden-by-susan-sacirbey/34177


"Ethiopia Thumbs Nose at Freedom of the Press" diplomaticallyincorrect.org/blog_post/ethiopia-thumbs-nose-at-freedom-of-press-by-ambassador-mo/43162



"Carl Bildt's Role as Ethiopia Convicts Swedish Journalists of Support for Terror" - diplomaticallyincorrect.org/films/blog_post/carl-bildts-role-as-ethiopia-convicts-swedish-journalists-of-support-for-terror-by-ambassador-mo/43061.



More popular video blogs at diplomaticallyincorrect.org/c/diplomatically-incorrect