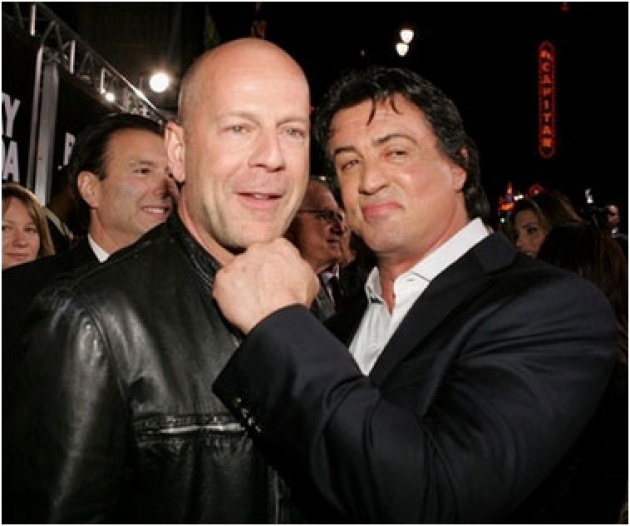 Exploding drama in the world of "The Expendables 3" and Sylvester Stallone! The actor tweeted that Ford had joined the cast and Bruce Willis was out in the third installment of the testosterone-filled franchise.
Stallone added some twist to it too by tweeting "Willis Out...Harrison Ford in!!! Great News!!!! Been waiting years for this!!!!
So what has he exactly been waiting for? Willis leaving or Ford joining?
Because right after announcing Ford's casting news, Stallone tweeted, "Greedy and lazy...a sure formula for career failure."
According to the Huffington Post, they received confirmation from Stallone's representatives that the tweet was made in reference to Willis.
Oooooh, fighting words there Mister Sly. Because his career is certainly on the upswing right? And Willis' career is on its way down. No? Or is it the other way around?
No matter how you look at it, Stallone is being very catty! Meow!
The new "Expendables" will begin shooting this month with Jackie Chan, Wesley Snipes, and Milla Jovovich expected to join the cast. And maybe, Mel Gibson too because he's probably not "greedy and lazy."