"Twenty years from now you will be more disappointed by the things that you didn't do than by the ones you did do. So throw off the bowlines. Sail away from the safe harbor. Catch the trade winds in your sails. Explore. Dream. Discover." Mark Twain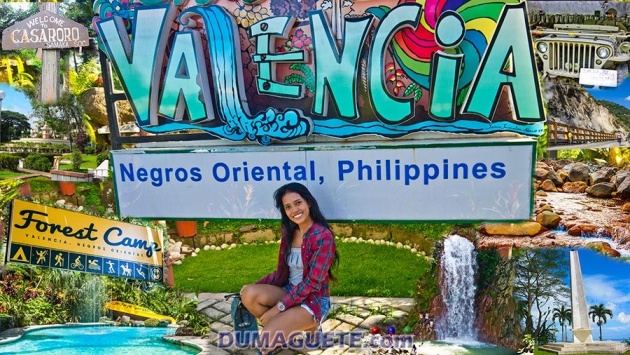 Photo credits: https://dumaguete.com/tourist-spots-in-valencia/
Hello Bitlanders! It's been a while since I made my first blog. Now, I would like to introduce to all of you my hometown and what it has to offer – the Municipality of Valencia of Negros Oriental. Come and enjoy the different tourist attractions and landmarks!
But first, let me give you a background of my hometown and its location. Valencia is 9 kilometers west of Dumaguete City, the capital of Negros Oriental. It is just 20 to 25 minutes ride from the city. From Dumaguete City, you can take a jeepney ride in going to Valencia. You can only pay Php 12.00 for the fare – very cheap, right? Perfect for people with tight budget.
Valencia is known as the Little Baguio of Negros due to its cool climate especially from 5:00 o'clock in the afternoon to 8:00 o'clock in the morning. This municipality was voted as "The Greenest and Cleanest" town of Negros Oriental in 2007. Valencia is also blessed with fertile soil, so agriculture is the main source of livelihood.
Valencia has also a "Paunay" activity every Sunday in the town plaza. A lot of vendors sell a wide variety of vegetables, fruits, spices, ready-to-eat food, poultry products, clothing, flowers, plants, toys, and a lot more. I've seen a lot of foreigners having fun eating and shopping in this small town. Even I, myself, enjoy this day of the week where I can buy my food and supplies for the whole week.
I guess you already have an idea of what Valencia is, so let's proceed to the attractions and landmarks of this town.
Tourist Attractions and Landmarks
Here's what we have in Valencia that will amaze you. This is for Bitlanders out there who love to travel and want to experience great adventure.
Casaroro Waterfalls is located at Brgy. Apolong. It has a height of 100 feet, and large volume of water flows down, giving a roar sound. It is narrow, not the usual wide cascade. It has a steep long staircase which means a few steps going down from the entrance point and a few walk to be able to see the beauty of the hidden waterfalls.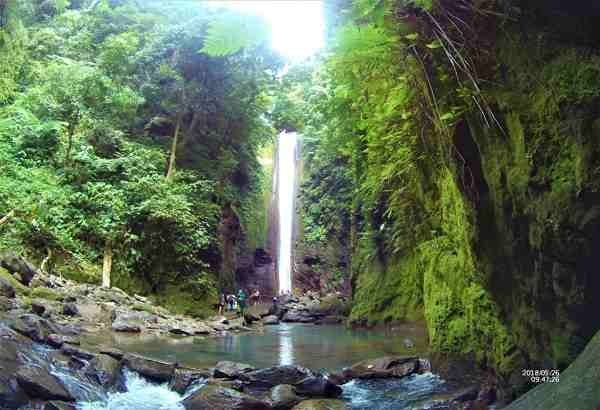 Photo credits: https://greedypeg.org/negros-oriental/Casaroro-Falls.html
"I love the sounds and the power of pounding water, whether it is the waves or a waterfall." Mike May
Mount Talinis (Cuernos de Negros) is one of the appealing views in town and has an elevation of 1903 meters from the sea level. Mountaineers love to hike this mountain since it has a great view and great adventure experience. I also loved to hike this mountain again and again with my dear funny friends. I'm amazed by the great view, and the experience is worth it.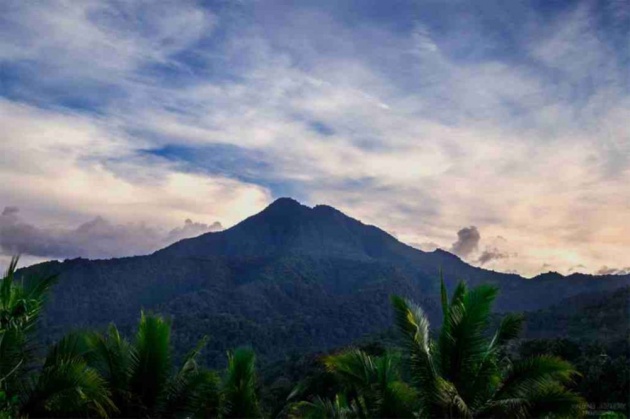 Photo credits: http://tourismvalencianegor.com/natural-and-heritage-attractions/
"Mountains are the beginning and the end of all natural scenery." John Ruskin
Filipino-Japanese Amity Memorial Shrine is on a hilltop of Brgy. Sagbang and marks the spot of the combined Filipino and American troops including the Negrosanon guerrilla units who fought the Japanese Imperial Army toward the end of World War II. It has an overlooking view of the sea and its neighboring towns and city.
Cata-al World War II Museum is a private museum of Porforio Cata-al, a World War II survivor. It is just along the national highway and a walking distance from the town plaza. This museum has bombs, grenades, Japanese and American bills and coins, pieces of authentic military uniform, and, I find it scary though, a Japanese soldier mummy.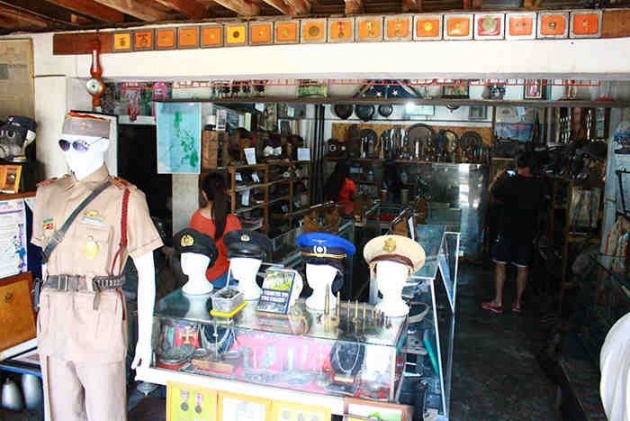 Photo credits: http://tourismvalencianegor.com/world-war-2-museum/
Forest Camp is located at Brgy. Apolong and is only 3 kilometers from the town proper. This resort has swimming pools, zipline, camping ground, nipa hut houses, cottages, conference/reception hall, backpacker's den and dormitory. This resort also offers meals and snacks. It is a nice place for camping and swimming.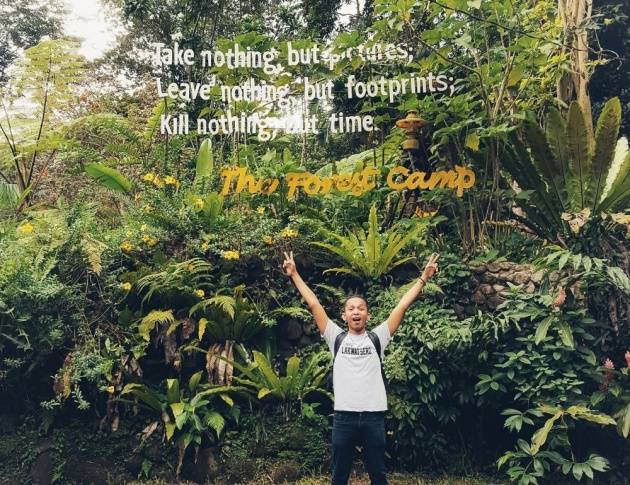 Photo credits: http://pinoylakwahero.blogspot.com/2017/12/forest-camp-valencia-negros-orriental.html
Tejero Highland Resort and Adventure Park is a new well-known resort here in Negros. It is just a walking distance from Forest Camp. It has a lot to offer, and you will get the best value of your money. It has dual zipline, ATV rides, Segway, Aqua Zorb, water slides, natural pools, restaurant, and hotel. It also has a team-building facility where you can experience extreme rope course and other activities – I loved the adventure I had in this facility when we had our team building activity here.
Video credits: https://www.youtube.com/watch?v=CGRsV7P3UuE
La Verna Resort is located at Brgy. West Balabag. It has pools, cottages, fish of different species, and restaurant. You can actually enjoy the free fish spa in this resort.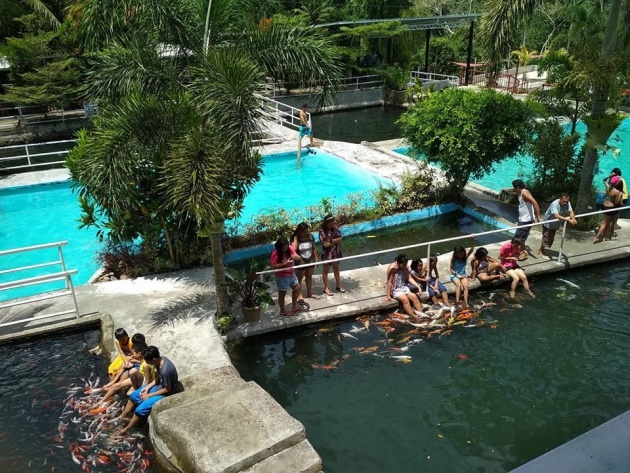 Photo credits: https://web.facebook.com/lavernaresortofficial/photos/experience-summer-for-more-enquiry-drop-us-a-message/1629329427143636/?_rdc=1&_rdr
REDEM Nature's Place is a new resort and is located in Brgy. Balugo. This resort has pools and cottages.
Pigeon Resort is located in Brgy. Palinpinon. It is 3.5 kilometers away from the town proper. This resort has pools, food and drinks, and cottages.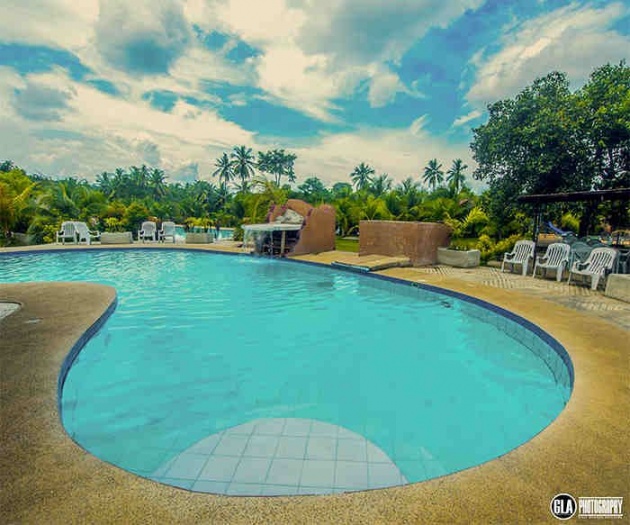 Photo credits: http://tourismvalencianegor.com/resorts/
Tierra Alta Residential Resort is a highland residential resort with a great breath-taking view. It has pool, restaurant, and the Rush Zipline, the longest zipline in Negros Oriental. This resort is a very nice place for different events – weddings, birthdays, anniversaries, and other celebrations.
Video credits: https://www.youtube.com/watch?v=sxiKLkmMU44
Lo Kadyos Resort is located at Brgy. Pulangbato. It has hot spring pools and cottages.
Pulangbato Waterfalls is located at Brgy. Pulangbato. It was developed by the municipality – it has a footbridge in front of the main waterfalls, pools, cottages, restaurant, and available rooms for travelers who wish to stay.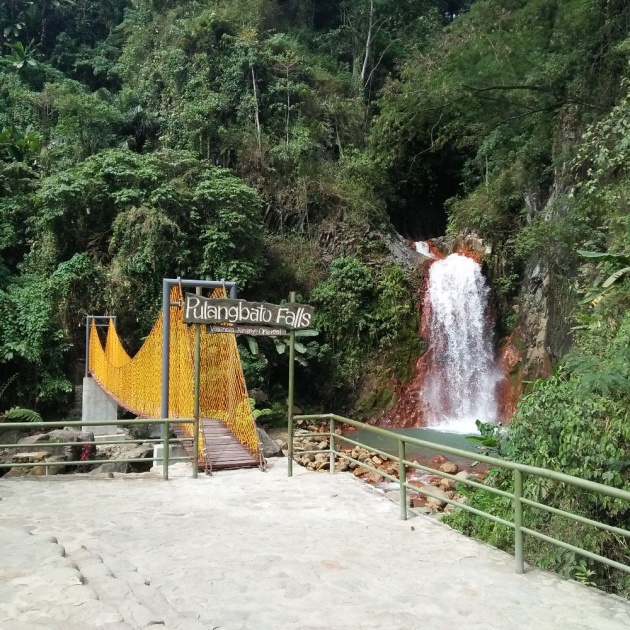 Photo credits: Engrxy of bitlanders.com
Ocean 24 is a hot spring resort and is located at Brgy. Caidiocan. It has hot spring pools and non-hot spring pool and cottages. There were also small stalls selling a variety of food.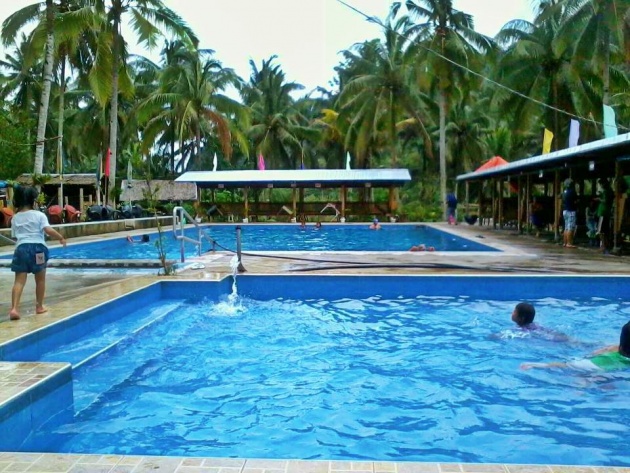 Photo credits: http://phioxeetravel.blogspot.com/2012/12/ocean-24-resort-lets-get-hot.html
Geothermal Power Station is located at Brgy. Puhagan and is operated by Energy Development Corporation (EDC), supplying electricity to Negros, Panay, Guimaras, and Cebu Islands. This also gives subsidy to the municipality and to the residents of Valencia.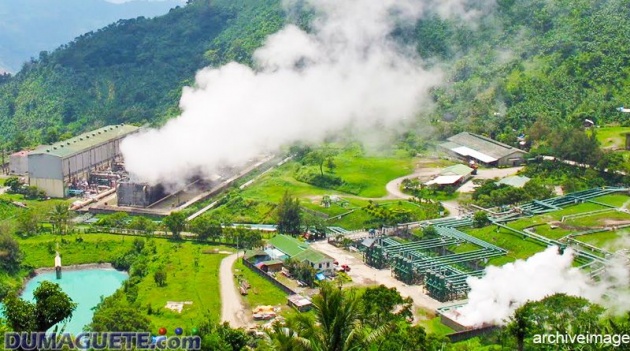 Photo credits: https://dumaguete.com/edc-increase-capacity-without-touching-mt-talinis/
Final Thoughts
"Study nature, love nature, stay close to nature. It will never fail you." Frank Lloyd Wright
Valencia for me is a perfect place to stay and live and have fun. And I'm very lucky that it is the place where I belong. I'm enjoying my life in this beautiful place with my family.
Thank you all for your time and patience in reading this blog.