Net a Porter has one, so does Gilt, and H&M. The phenomenon of many editors jumping from publishing to e-commerce is not a new one anymore. As stated in an article in WWD that ran in 2011, "Content and commerce, the mingling of it, really makes sense to me," said Ruth Reichl, former Editor-in-Chief of Gourmet and New York Times food critic turned Gilte Taste, "You have a normal magazine and you create editorial, and then it gets surrounded by ads for a lot of things you don't like. Here, we have to be involved in what we're selling as well."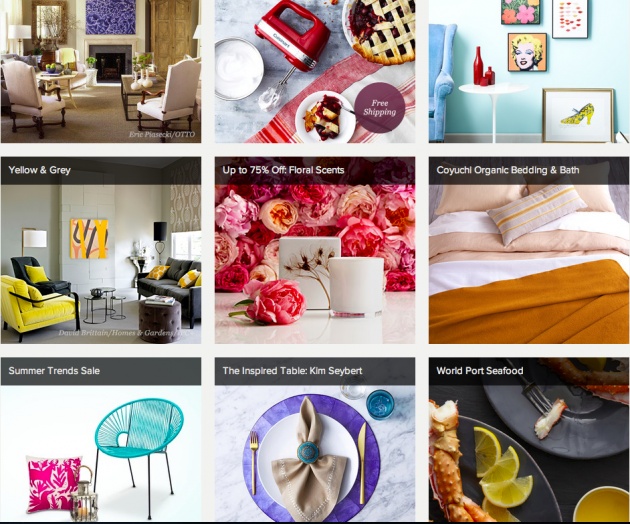 Fast forward two years on, it seems that the role of an Online Editor in e-commerce store is one that is here to stay. Published in an article earlier this year by the Business of Fashion, Jeremy Langmead, Mr. Porter's editor-in-chief, said, "Everything we sell…we have bought ourselves; and we've bought these items to sell because we like them and we think our customers will like them, too; none of the merchandise has been bought by us because an advertiser has asked us to do so." And it seems to be working, with the Net a Porter group seeing a 55% growth in sales this year.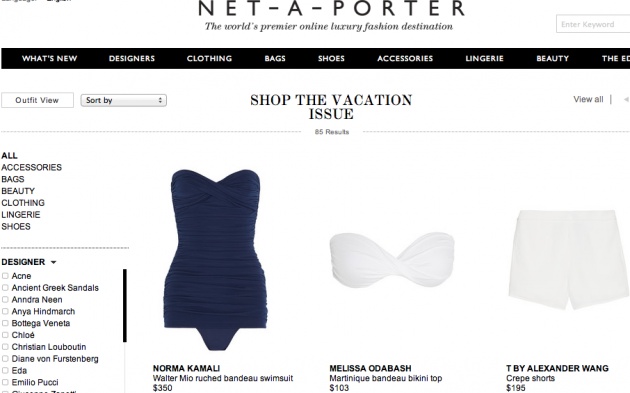 The view of content and commerce is something I am a personal advocate of, being the editor for a multibrand e-commerce store, Inverted Edge. Having just launched our new editorial a few weeks ago, The Thread, "stems from our belief that content and commerce have a naturally symbiotic relationship, and that when we curate our collection, by definition we're creating content and expressing our point of view."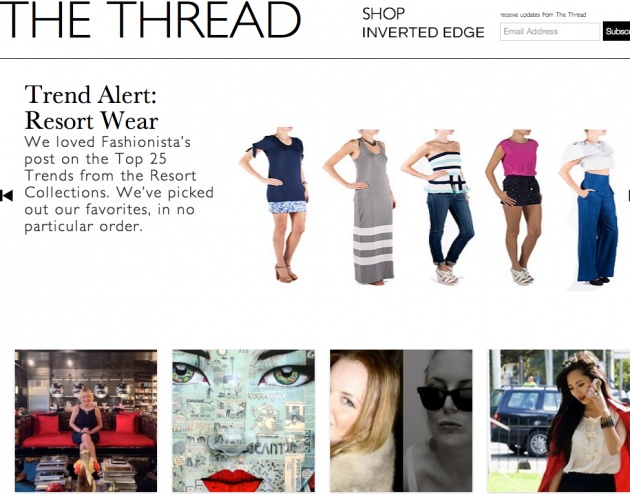 So what type of content, exactly, is the editor in charge of creating? On the Thread, I have curated a content that attracts a certain lifestyle, as we do with our clothes. In a sense, editors are in charge of creating (and sustaining) the online brand identity of the store.
Now then, how does working as an editor for an e-commerce store differ to a traditional magazine editor? First of all, faster turnover times. Articles are basically added in real-time, as they can be published literally by the click of a button.
Most importantly, however, it is the incorporating the aspect of, and expectations of a retail environment. Ultimately, the goal is to sell. Sales figures and reports come into play with our content, and all of a sudden, we are also expected to master the world of digital marketing ( or at least, hack your way through). If working for a start-up with a small team, like me, this means saying hello to e-mail marketing (newsletters), social media (and yes that means developing a content strategy for ALL outlets you intend to use—Facebook, Twitter, Pinterest, Instagram, the list can only go on), and the world of tech. Photoshop, basic html coding skills are essential, as with the ability to understand the mechanics of SEO.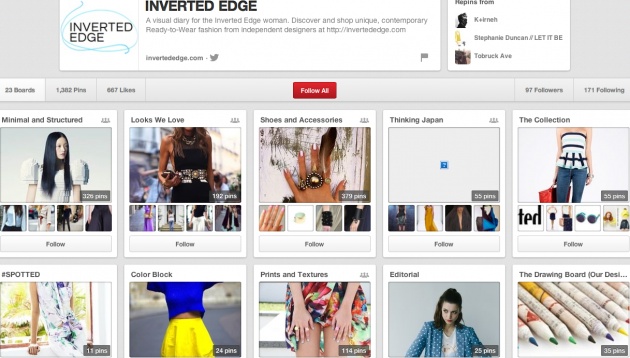 No doubt, the roles of editors still exist in a more traditional form, even online, such as thriving online media sites like Refinery29, Buzzfeed, Fashionista and The Cut. However, one would notice that although the commerce extent might not be as obvious as being published under an e-commerce store, most of these sites are exploring the opportunities of commerce to their huge database of already dedicated and loyal followers.