Introduction: There is a famous Afghan Proverb that says, "Sar zenda baasha, kolaah besyaar ast." (If there is life in your head, there are lots of hats.)
سر زنده باشه، کلاه بسیار است
This means that life provides many unique possibilities for action. Although the Proverb is a very ancient one, it could have been written specifically for Afghan-American Hollywood actor, author, and Afghan war veteran Fahim Fazli.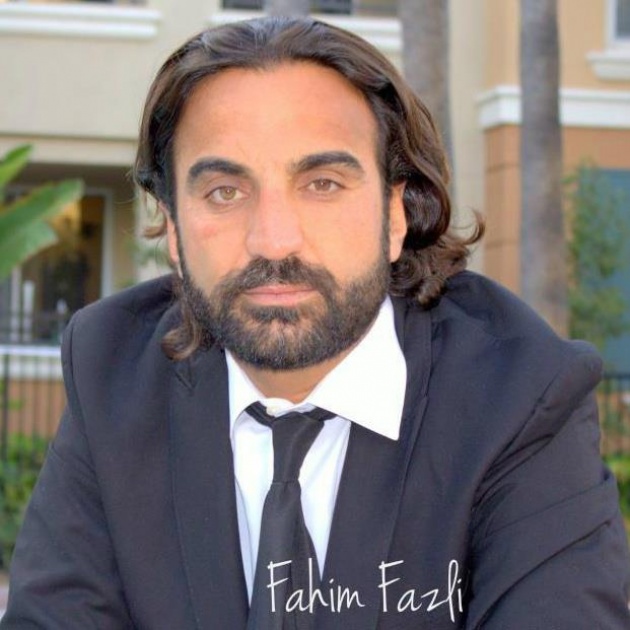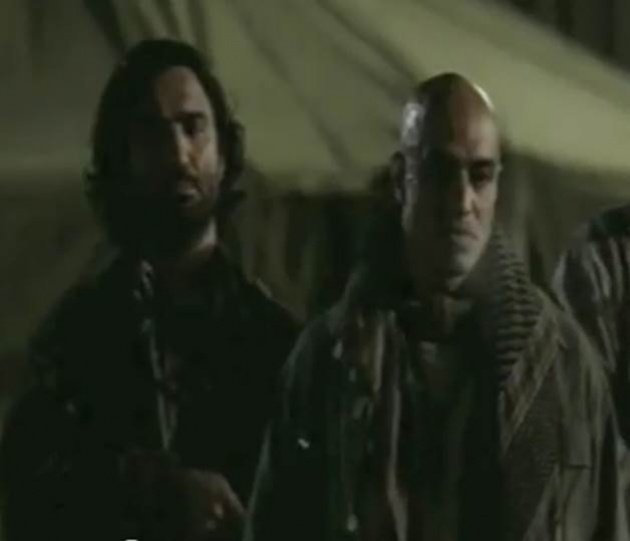 Actor Fahim Fazli As "Omar" in 2008's "Iron Man"
Fahim Fazli is a Hollywood actor whose work will be recognized by many Film Annex viewers. Currently the most prominent Afghan-American actor in the Hollywood film industry and the Screen Actors Guild (SAG-AFTRA). Fahim is best known for playing terrorists and "bad guys" in action films that include "Iron Man," "Eagle Eye," and "G.I. Joe: The Rise of Cobra." Most recently, Fahim had a small speaking role in Ben Affleck's movie "Argo," which received the 2013 Academy Award for Best Picture. He also has played roles on the hit television shows "24" (Season 6) and "The Unit." He recently returned from China and the filming of his role in the upcoming "Iron Man 3" prologue with Robert Downey, Jr.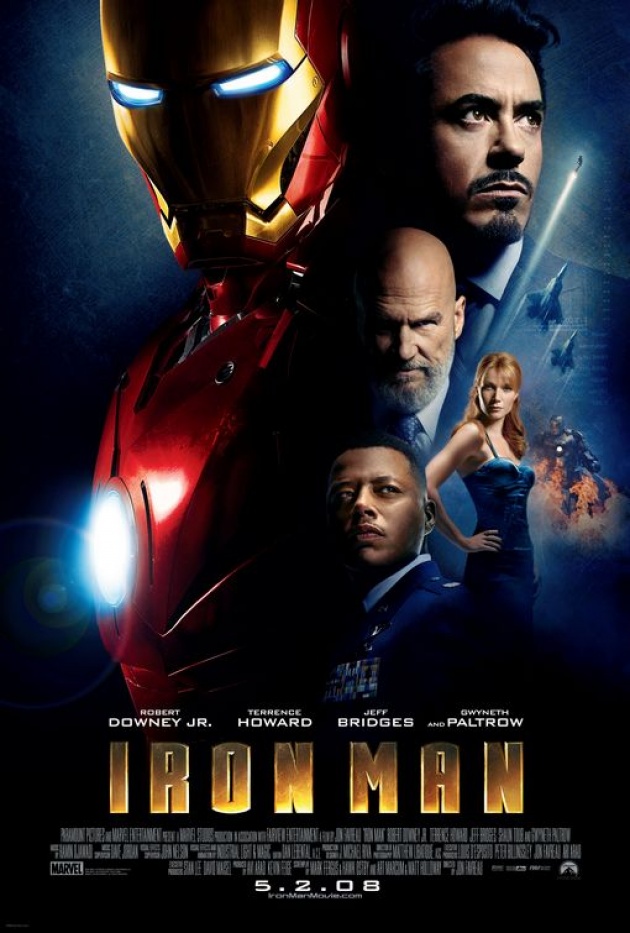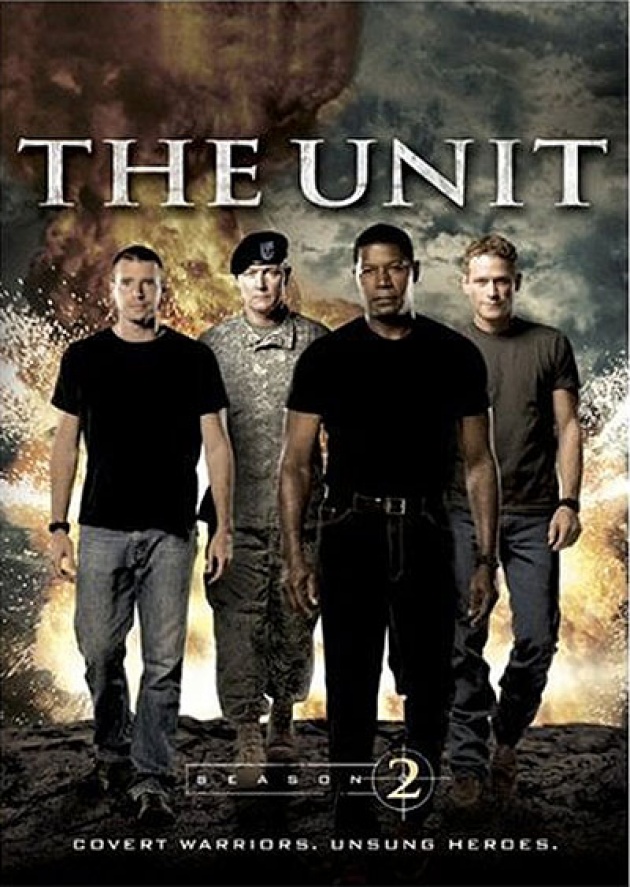 But as the Proverb says, Fahim Fazli wears other hats too. He also is a published, award-winning author, a veteran of the wars in Afghanistan, and the founder of "Afghans In Hollywood," setting him apart as a leader in the Afghan-American film community.
Born and raised in Kabul, in 1983 Fahim escaped the Soviet occupation of Afghanistan and made a harrowing journey to Pakistan with his father and brother. He came to the United States as a refugee in 1985 at the age of 19. Needing to support his family, Fahim was not immediately able to pursue his passion for acting for several years. But then he met someone from a California production company who thought Fahim looked like the actor Andy Garcia. He asked Fahim if he would be interested in going to a Hollywood casting call.
Fahim Fazli got the job, and continued working as an extra until qualifying for a Screen Actors Guild membership in 2003. He continued to advance in the Hollywood film community, and in 2006 served as a cultural and technical advisor for "Charlie Wilson's War," starring Tom Hanks, Julia Roberts and Philip Seymour Hoffman. The film about Afghan freedom fighters during the Soviet occupation of Afghanistan has been praised for its cultural realism. It was nominated for multiple awards, including a 2008 Golden Globe nomination for Best Motion Picture and multiple individual nominations for Hanks, Roberts and Hoffman.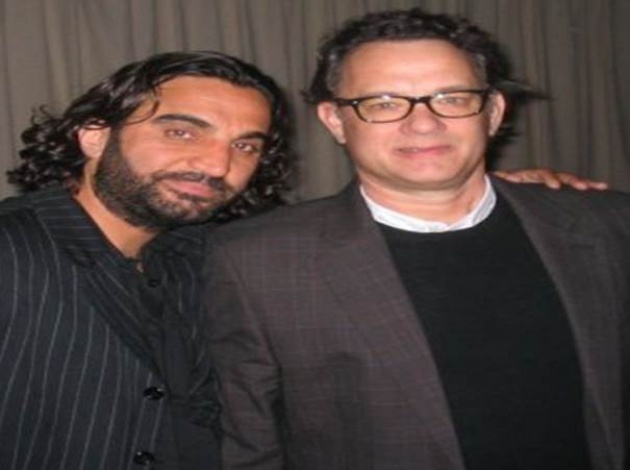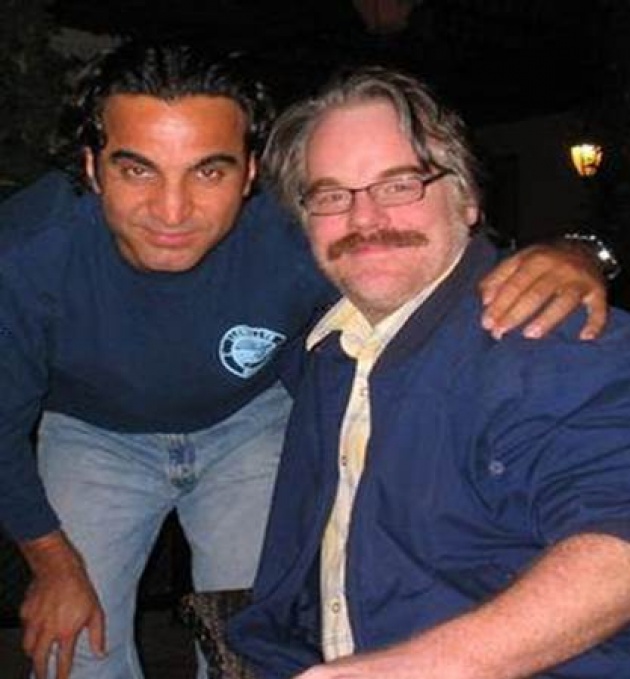 Fahim helped coach Tom Hanks and Philip Seymour Hoffman in "Charlie Wilson's War" (2007)
Fahim felt compelled to help repay the opportunities he'd found in America by volunteering to return to Afghanistan to help first-hand during the 2009-2010 U.S. "surge." But typically, he didn't go half-way. He volunteered for one of the most difficult and dangerous assignments possible: as a combat interpreter with the U.S Marine Corps' storied 3rd Battalion, 4th Marines of the 1st Marine Division. He deployed with the Marines in 2009-2010 to one of Afghanistan's most challenging areas, the Delaram area and Helmand province.
The charismatic Fahim was such a successful relationship builder and interpreter between Americans and Afghans in the combat zone that the Taliban put him on their "hit-list" with a heavy price on his head. Because it was so unusual for a successful Hollywood actor to volunteer for such arduous and hazardous combat duty, Fahim was the subject of a feature story on ABC World News with Diane Sawyer and other media during that time.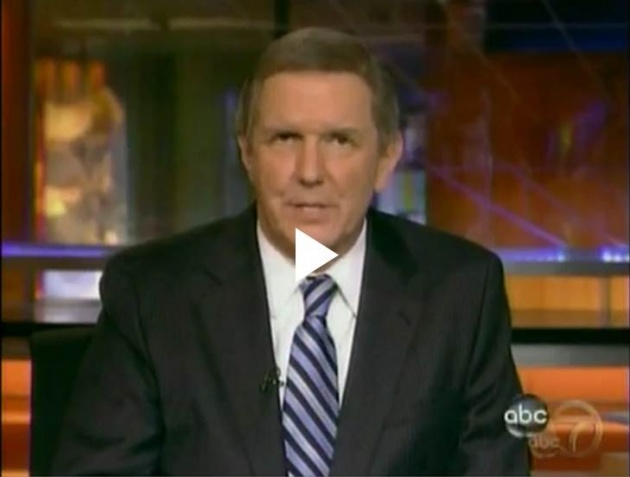 ABC News Feature: "Fahim Fazli: From Hollywood to Afghanistan."
Fahim Fazli currently lives in Orange County, California and has continued working in television and movies. He also is the founder of Afghans in Hollywood, an organization intended to assist with accurate film representations of Afghan language, dialects, wardrobe, and other cultural and technical knowledge. His memoir, Fahim Speaks, was released in 2012, and later won the Gold Medal Award from the Military Writers Society of America as the year's top military biography.
Fahim Fazli speaks here with Edward Zellem, a U.S. Navy Captain and author of "Zarbul Masalha: 151 Afghan Dari Proverbs."
----------
Film Annex: Fahim, it's a privilege to speak with you. Having served in Afghanistan myself I have a special appreciation of what you did there, and I thank you for your service. In your brilliant autobiography "Fahim Speaks," you said that one of your passions is to show that people "need not be cultural prisoners, and can choose their own paths." What do you mean by this, and how can film and filmmaking do this for Afghanistan?
Fahim Fazli: It is important that we show Afghans that they can do and be anything. Too often Afghans are forced into cultural stereotypes, be it an arranged marriage or career choice and are never able to live life to the fullest. They must see that they can do and be anything that they dream of. Because of the low literacy rate in Afghanistan, movie films represent an effective way to connect with large numbers of people to raise awareness about different perspectives while inspiring Afghans to take chances with various career paths.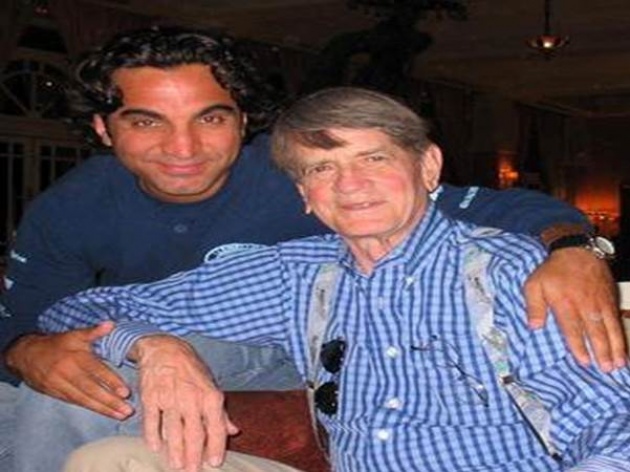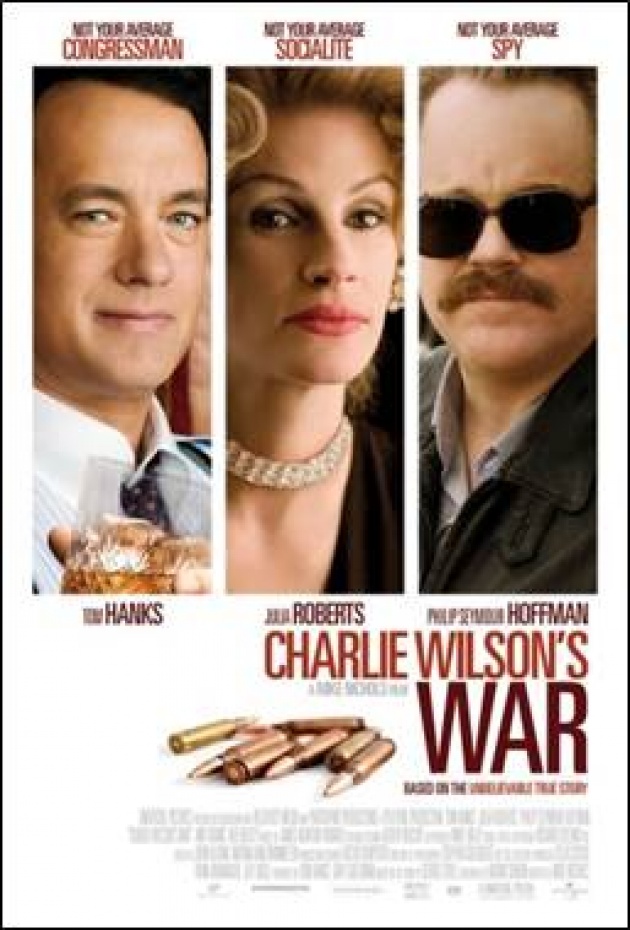 With Rep. Charlie Wilson (D-TX) on the set of "Charlie Wilson's War"
FA: You were a cultural advisor on Afghanistan for the film Charlie Wilson's War, and you got to know personally the legendary Congressman Charlie Wilson (D-TX) on the set. He is famous for his leadership in financing and supporting the Afghan Mujahideen freedom fighters who ultimately drove the Soviets out of Afghanistan. What can we learn from Rep. Charlie Wilson, especially regarding Afghanistan and Afghans?
FF: Charlie Wilson was a wonderful person who chose to get involved in Afghanistan long before it was fashionable. He was truly visionary. Mr. Wilson took the time to learn about Afghanistan and its people and was uniquely qualified to aid the Mujahideen, who ultimately triumphed over the Soviets with Stinger Missiles. Charlie truly appreciated Afghans' bravery and independence. Every time he visited Afghanistan he literally donated his own blood to the cause. He believed that with the proper support Afghans could do great things, and he was proven right when the Soviets left Kabul in defeat in 1989. Charlie influenced me to eventually put on a uniform and return to Afghanistan with the U. S. Marines as an interpreter.
Charlie Wilson died in 2010, but if he were alive now, I believe he'd encourage Afghans to seek education with the same vigor that they sought to expel the Soviets.
Fazli's memoir, "Fahim Speaks." Fahim also volunteered to serve as an interpreter for the U.S. Marines in Helmand, one of Afghanistan's most dangerous jobs.
FA: As the leading Afghan-American actor and a celebrity in the Afghan diaspora, what is your advice to Afghans living outside Afghanistan on how they can help bring peace and development to their homeland?
FF: Afghanistan is like the Wild West, lawless and brutal. Without a stable and united government that is able to rule the entire country it is impossible for companies to move in and provide much needed employment for the people of Afghanistan. Americans in Afghanistan have demonstrated how things can get done without corruption. Afghans "read" people and can copy behaviors that work. There is great potential for Afghan expatriates to return home for periods of time to reinforce new norms that combat corruption and elevate the status of women. It will take time, but we can start with certain enterprises, in certain provinces, and create models to inspire the rest of the country. The film and entertainment business is an area with much potential here.
FA: How can film, the Internet and social media help improve the lives of women and youth in Afghanistan?
FF: We have to use these tools to educate people living in the cities and outside of Afghanistan. It is unfortunate that the people most in need of education on equality and women's rights live in some very remote villages without even electricity. Improving the country's infrastructure so more people can access the internet or satellite TV is crucial. When more people see educated women in positions of power and influence they will become more enlightened as to how Afghanistan can move forward and embrace more social justice.
"Filmmaking and Online Film Distribution for Afghan Students"
FA: You plan one day to support a performing arts department at an Afghan high school, dedicated to your mother Fahima. Film Annex's Afghan Development Project actively creates opportunities for educating young Afghans in filmmaking and social media. How can your work and experiences in Hollywood with the Screen Actors Guild and your new organization "Afghans in Hollywood" help young Afghan filmmakers?
FF: I hope to be able to assist young Afghans to achieve their dreams of acting or working in the film industry by networking. Because there are so few Afghan actors in Los Angeles I think it is important that we all unite to help each other find work. Also, we'd like to see film projects depict Afghans in more sympathetic ways. My own experience involved me being typecast as a terrorist. If my book should ever be the basis for a movie, then that could be a great opportunity to show Afghans as the interesting, compelling, and compassionate people that we really are.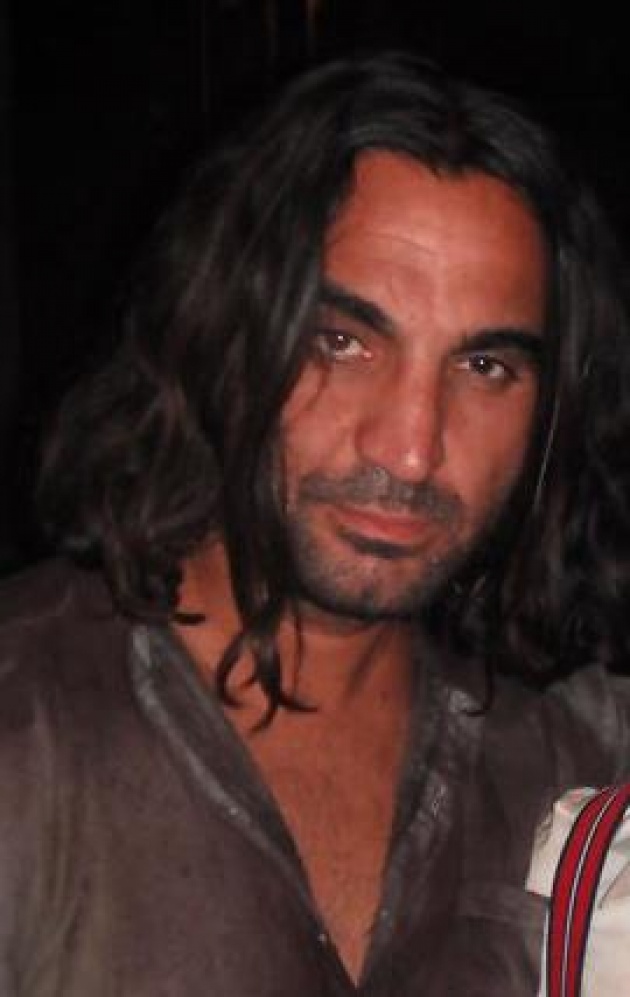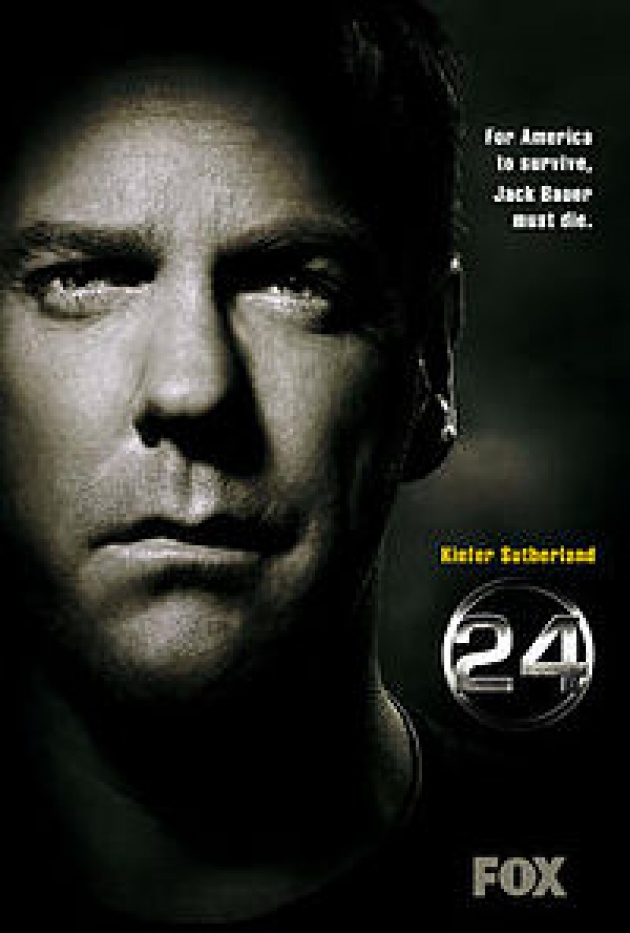 Fahim Fazli played a terrorist in Season 6 of Fox's hit TV series "24"
FA: The film industry in Afghanistan is beginning to emerge after 32 years of war and suffering. As an example, brave and talented young female filmmakers like Roya Sadat and her Roya Film House just sponsored the Herat International Film Festival. Saba Sahar is another example of an up-and-coming Afghan female filmmaker and thought leader. Why should people be interested in Afghan film and Afghans in film? What potential do you see there?
FF: I believe there are great stories that will come out of Afghanistan that should be told. The fact that women are making films is a huge accomplishment in itself. Before 9/11 most people didn't know where or what Afghanistan was. Now I think people are curious and Afghans should take advantage of this curiosity "to get their foot in the door" so to speak. There are over 30 million Afghans, which is a significant potential market. But neighboring Iran has 75 million people, and their Farsi language is similar to our Afghan Dari.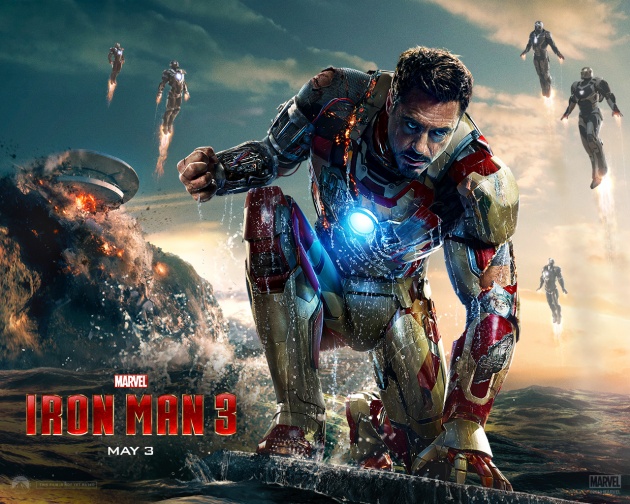 Fazli just returned from filming the "Iron Man 3" prologue on location in China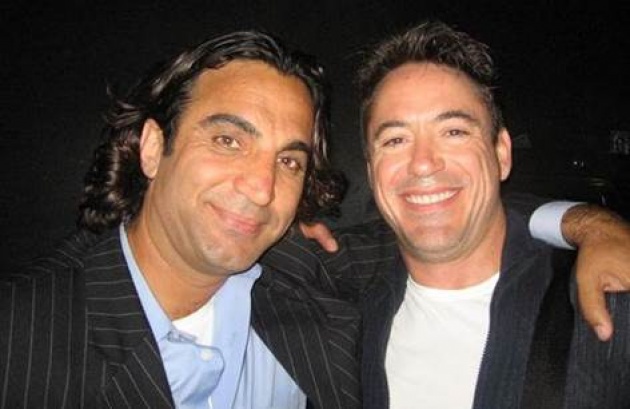 Fahim Fazli and "Iron Man" star Robert Downey, Jr.
Furthermore, I just returned from filming the Iron Man 3 prologue in China, which also borders Afghanistan and has well over a billion people. There is real interest in Afghanistan stories there. Several people in China told me I MUST have my book translated to Mandarin! With a lot of the world's attention having been focused on Afghanistan over the last 30 years, there is much fascination about the country, its rugged and beautiful mountains, its independent people, its remarkable history, its strategic location and its influence on world events. It would help to have a truly charismatic female acting superstar emerge and attain an international reputation. Or a male actor – maybe even me! Ha!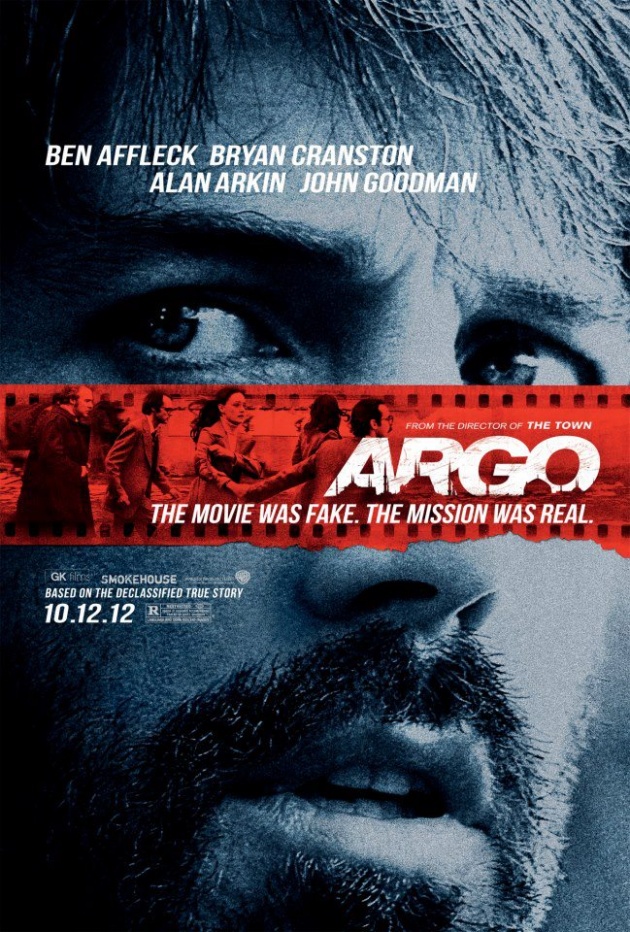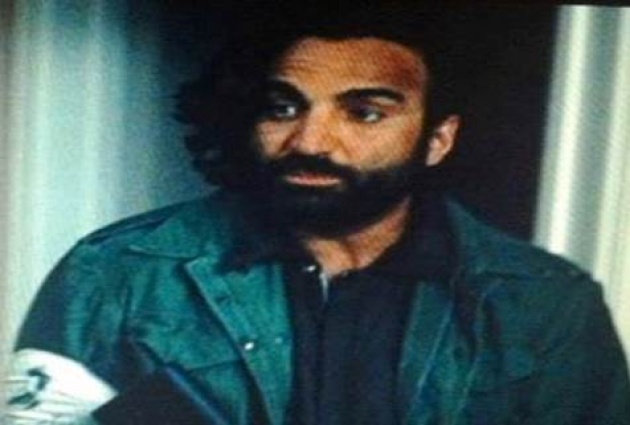 Fahim played an Iranian Komiteh member in Ben Affleck's Oscar-winning film "Argo"
FA: You're regularly cast as a terrorist or "bad guy" in films like Iron Man, Eagle Eye, Hired Gun, and of course the Academy Award-winning film Argo. You've also played a bad guy on television shows like 24 and The Unit. But there also are plenty of Afghan heroes in history - both male and female, past and present. If you could make a movie about an Afghan hero of any era, who are the top three you would select?
FF: There are and have been many Afghan heroes, but if I had to choose, I would pick these three:
Ahmad Shah Massoud: A hugely charismatic leader who was assassinated by Al Qaeda just before 9/11. He undoubtedly would have gone on to do great things.
Haji Abdul Latif: Known as "The Lion of Kandahar, " he fought and commanded the Mujahideen against the Soviets and was a member of my tribe, the Barakzais.
Malala Yousufzai: The young Pakistani girl who was shot by the Taliban for advocating girls' education.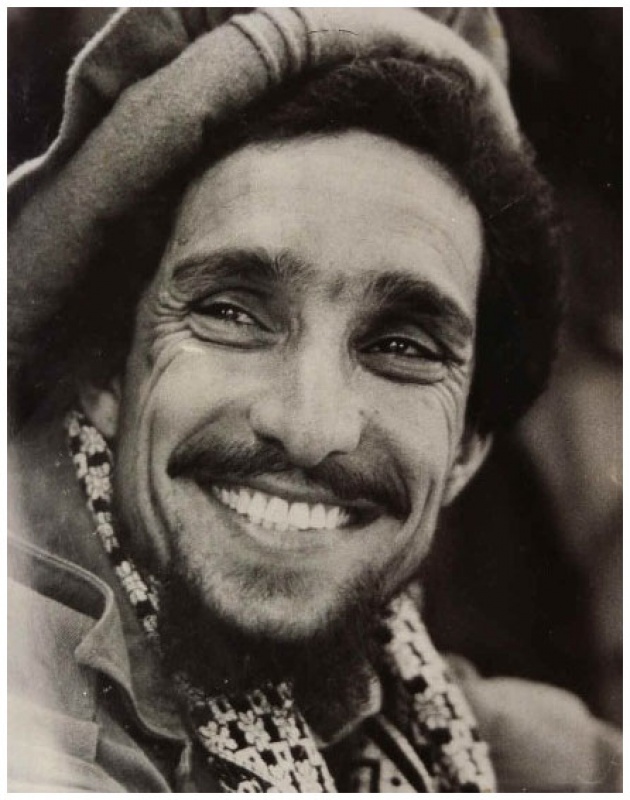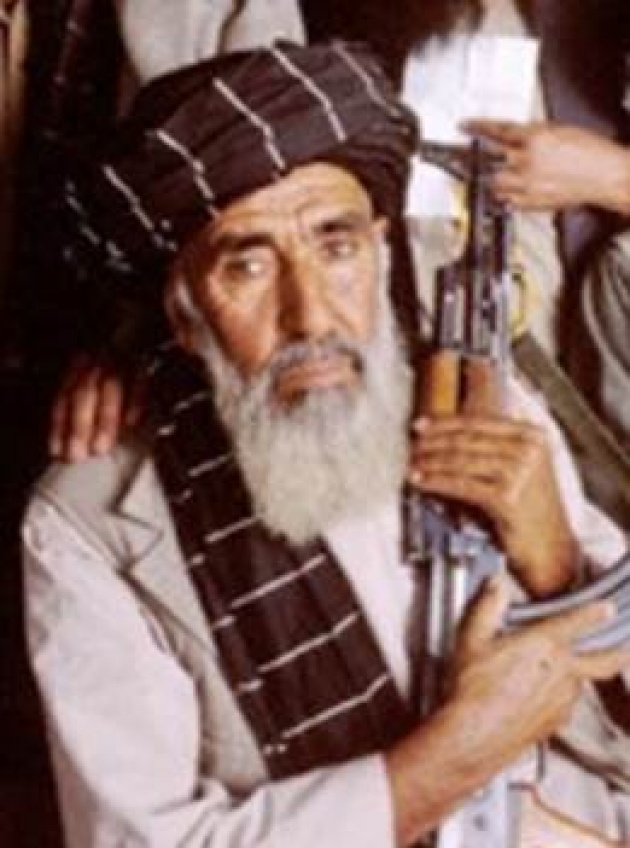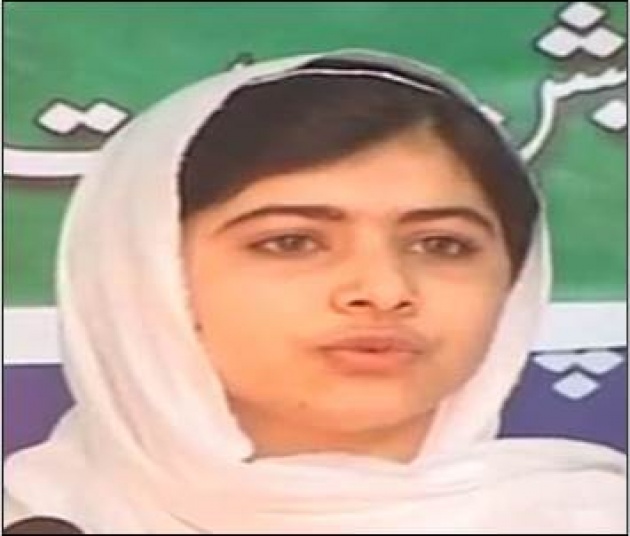 Ahmad Shah Massoud Haji Abdul Latif Malala Yousufzai
FA: You've said that female empowerment challenges the very foundations of the Taliban belief system; that elevating the status of women will temper the violence in Afghanistan; and that Afghan females need good role models. Please tell us your thoughts on that and how film can help.
FF: I think any film depicting a strong woman who follows her convictions would go a long way in empowering women. Afghan women have been told they must dress a certain way, that they cannot show too much skin, they cannot work, they cannot make any decisions, and everything is to be decided by their father and then their husband. This is no way to live. As the Afghan Dari Proverb says, "Hama-raa ba yak chashm negaah kuneed."
همه را به یک چشم نگاه کنید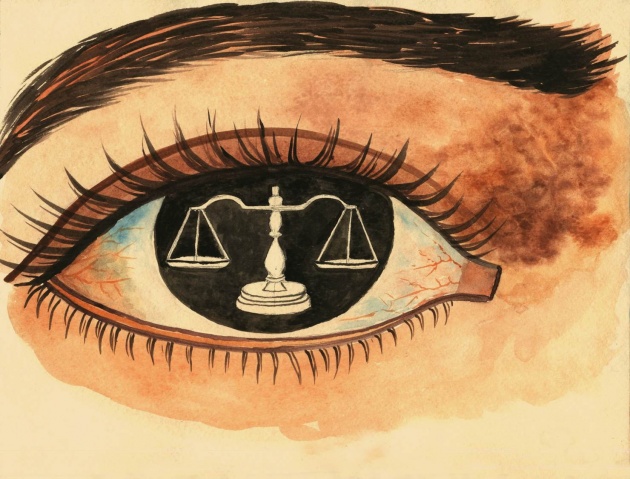 A Kabul high school artist's interpretation of the Afghan Proverb
The literal meaning of this is "Everyone should be looked at with the same eye." It means that you should treat everyone equally, without discrimination against their religion, race, gender or color. It will take some brave women to lead the way here, but I know they are out there. My mother was one of the bravest people I ever knew. It will take patience and perseverance. Changing cultural norms in Afghanistan regarding women should be more evolutionary than revolutionary, but will have lasting effects.
-----
Twitter: @afghansayings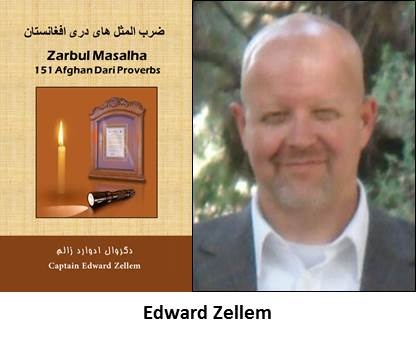 More of Edward Zellem's interviews with Afghan celebrities and thought leaders are coming soon.
To be notified of new interviews, updates and articles, please visit here and click the green "Subscribe" button.