I am now well in the Post Production stage, and its going well.
I am having a few problems with the grade of my film, which is something all film makers are faced with when shooting outside. Because throughout the day the lighting constantly changes, It may get brighter, darker, rain, snow or even sunny. This makes its slightly harder in the editing stage as you have to try and match the colour of each shot or finding a medium between them.
I have also had to put all the sound through Adobe Audition to reduce the noise in the background, which is mainly wind.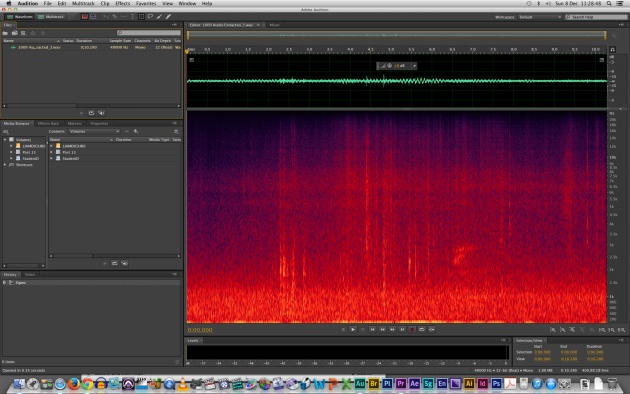 In the picture above is Adobe Audition. And the red and purple you see is a section of the sound from my film. The Darker red lines running vertical is where my character speaks. and the rest of the red and purple are background noise e.g wind. As you can see in this particular clip there is a lot of it. There is not really a way in which you can get rid of all of the sound withought affecting the characters dialogue.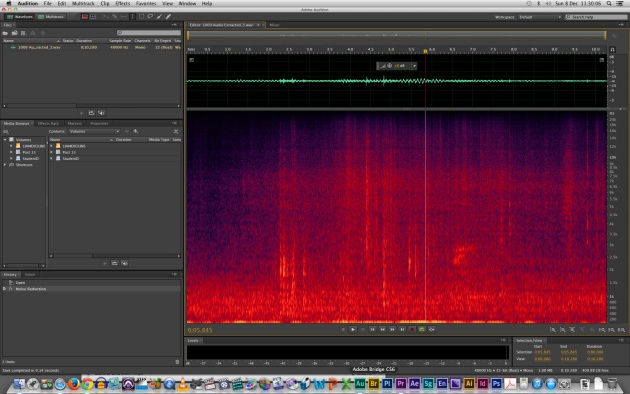 After using a simple but effective noise reduction process, there is a clear different with the sound. The harsh Red colour have been reduced by a lot, the Dialogue (vertical lines) are more clearer meaning those sounds are the loudest/clearer sounds.
After doing this process on every sound file I should have clearer sound.
To see Production stills and to keep up to date with Fallen Like the Facebook and Twitter Page
https://twitter.com/liamdickins
https://www.facebook.com/liamdickinsfallen