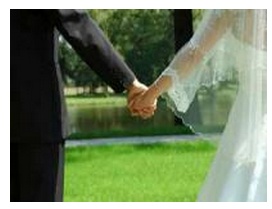 Attaining a fit body and happy life are common New Year resolutions, but in 2015, many seem to be pledging to fall in love, according to a study by dating site Cupid.com.
The website found that both men and women want similar things when it comes to their New Year resolutions, reports femalefirst.co.uk.
Out of the 1,000 single men and women polled, 57 per cent said that they want to fall in love this year.
A further 39 per cent said they wanted to have more sex and 64 per cent claimed they wanted to get more enjoyment out of their lives in the next 12 months.
Surprisingly, 11 per cent of men hope to be settled, possibly married, and thinking about starting a family.
When it comes to finding 'the one' though, men are aiming to be much more proactive than women. Over double the amount of men asked are willing to date outside their usual type, with 6 per cent even wanting to date a celebrity.
What about money, travel and me-time? Both sexes want to start saving and visit a new destination in 2015.
Interestingly, 32 per cent of women are resolving to spend time by themselves, and 17 per cent of men want to give to charity and be more considerate of others before the year is out.