Sir syed Ahmad khan is an legend personality. He was an expert in field of education and he was an excellent politician. He was like a candle in darkness for Muslims of Hindustan. Sir SYED was very highly educated. He started his job in government as a peon.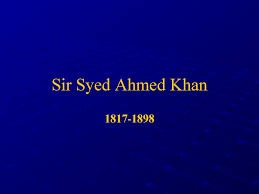 Then he progress the post of president. He has great achievement in field of education. He was an inspiration for the Muslims. SIR SYED was born on 17 October 1817 in deli. He looks many steps for the progress of Muslims. The Muslims were ignorant at his time. They were trained to take part in the politics and were not educated enough to understand the evil designs of Hindus and congress.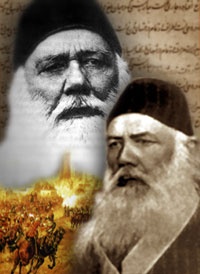 SIR SYED stooped the Muslims to participate in politics. The great work of SIR SYED is the M.A.O school in Ali garh then it becomes the university after the death of SIR SYED. SIR SYED wrote a lot of book to guide the Muslims into right way and on right track.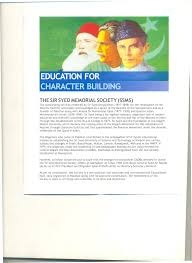 He also tried to diminish the conflict between English government and Muslims. He was an education promoter and he worked a lot for Muslims of subcontinent.