On the evening of April 5th, I had the pleasure of sitting in at the inaugural Fashion Talks held in Singapore's La Salle School of the Arts featuring Peter Copping, Creative Director of Nina Ricci with Pamela Golbin, Chief Curator of the Musee de la Mode et du Textile at the Louvre Palace in Paris as the moderator.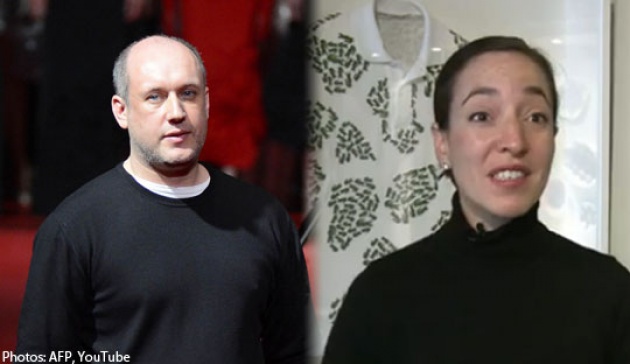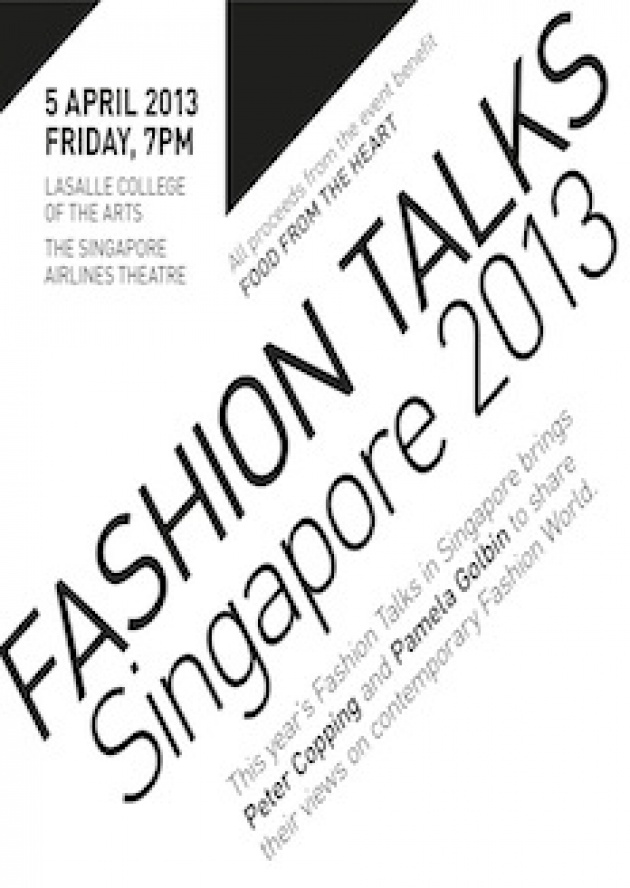 The Fashion Talks provides valuable insight into creative visions, inspirations and aspirations to build successful brands outside the traditional, powerful and established fashion houses. This was Singapore's first Fashion Talks, which was launched and organized by Olga Iserlis, a respected regional Fashion Events authority. As Asia takes on a fashion-minded (and hungry) community, the objectives of the talk are to inspire cross-cultural exchange and most importantly, provide an enriching experience for the fashion schools in Singapore and the region.
The crowd was divided into students, French Alliance members, people in the fashion industry and of course, media. The media row saw many bloggers known to push independent Asian labels, such as Bonjour Singapore's Rana. The talk focused on Peter Copping's career path, which took on a diverse design role, from couture at Christian Lacroix's fashion house to Iceberg, an Italian sportswear brand and thereafter, at Sonia Rykiel and Marc Jacobs. Copping discussed his reasoning behind each career move and the importance of having an apprenticeship experience as opposed to coming out on your own straight out of fashion design school. "You get to make the mistakes at another person's expense," he said.
For many, advice such as this one comes as a no brainer. However, in Asian countries, aside from Japan, there aren't many fashion houses to gain apprenticeship experience. This results in many fresh graduate designers coming out with their own labels with an incredibly high risk due to lack of exposure and understanding of the fashion business world.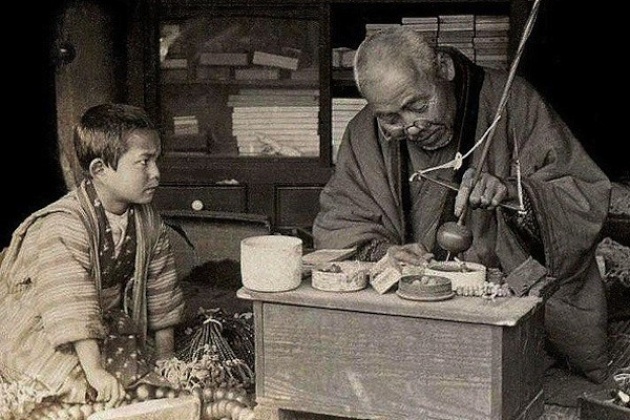 Another question that stood out to me talked about the city preference of a designer. In Copping's case, he had his heart firmly grounded in Paris- most personal, but also fitting due to Nina Ricci's style aesthetic, which is known for its femininity; something which Paris knows a lot about (take lace, for example). I then wondered, if Asia as a region would step up its fashion game and become known as an established hub for its Ready to Wear and contemporary brands, what would we offer?
Already, there is an advantage due to our proximity to highly-skilled production facilities. However, in terms of design aesthetics, the question still lies in which direction one might take- bringing in oriental influence such as Chinese brand, Mary Ching or opting for more of an avant-garde approach such as many established Japanese brands following Rei Kawakubo's legacy.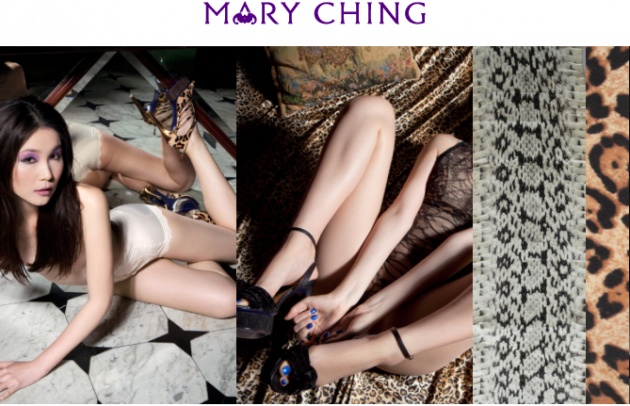 The latter seems to be the trend for many Korean brands currently. Perhaps though, it might be a mix of these two trends that will eventually define Asia's fashion: the coming together of both its historic design values combined with the influence of globalization that derive from its cosmopolitan cities, giving designers from this region an eclectic aesthetic that holds no boundaries, but instead, prides itself for its diversity and ability to transcend seasons, cultures, and most increasingly seen, genders. @Nicole Tan