Online apparel stores have seen a lot of growth in Pakistan in the last few years, yet the market has potential to grow even more
With a total population of more than 180 million, comprising more than 130 million cell phone users and over 30 million netizens, Pakistan is a vibrant and emerging market for e-commerce. In view of this and our nation's love for fashion, many online clothing/apparel e-shops have cropped up over the last few years to tap into this market.
Daraz.pk
Daraz.pk was launched in August 2012 by Rocket Internet, with the simple idea to capitalize and help evolve the retail landscape through a growing medium. Although its target market is widespread, from teenagers to senior citizens, its primary customer base is working men and women, between the ages of 25 to 35 years.
The online fashion store is frequented by up to 1.2 million visitors every month, with over 800,000 fans on its Facebook page. Currently, there are almost half a million subscribers to the website and nearly half of the customers come back and repurchase from daraz.pk every month after their initial purchase from a large selection of clothing, shoes, watches, jewellery, fashion accessories etc. Daraz.pk helps build online brand stores for fashion brands such as www.daraz.pk/ego or www.daraz.pk/nike and helps grow their reach and sales.

Shamail Wasi, Manager Marketing, discusses how to site has been promoted, "All our marketing efforts have been in the online space. We are the biggest spenders in online advertising and over time our expertise has evolved into specific targeted through Google and Facebook advertising networks. We advertise with a strict KPI for conversion, meaning our ads are shown to you based on your interest and need in the fashion space."
The website has grown over time much like any other business, he says, and it's in a constant evolutionary process; this means technical improvements like page load times and ease of navigation, to adding product lines like children's clothing and home and lifestyle sections. Daraz.pk currently hosts over more than 15,000 products and over 400+ brands, and ships products not just all over Pakistan, but internationally as well.
Shamial considers this only the beginning. With multiple websites opening up as online stores, and major international and local brands such as Nike, Puma, Ego, Al-Karam, Orient etc opening their online brand stores on daraz.pk, everyone sees endless possibilities. He adds, "Online retail for clothes and accessories not only provides ease and convenience of shopping to people living in metros like Karachi, Lahore and Islamabad, but also provides an opportunity to residents of cities like Kohat, Sahiwal, Mardan etc, where maal infrastructure is unavailable, to be able to choose and buy branded clothes from the comfort of their homes."
Labelsestore.com
Labels was one of the first fashion retail outlets which opened in 1996, and established its comprehensive fashion eRetail portal at www.labelsestore.com in 2012.
"Labels is Pakistan's first and premier fashion retail store, so it has always been proactive in its field and scope of business and consequently has the first mover advantage from setting up the first fashion retail store, to opening the first original Levis and Dockers store in 2000, to Labels e-Store, Pakistan's first fashion portal. Our success can be measured with a large number e-Store and online stores opening at a fast pace," says Zahir Rahimtoola, the owner of Labels e-store.
Reflecting that Pakistan doesn't have the luxury of a transient population because of the political situation, and more so in Karachi which is perceived as a dangerous city, he adds that e-commerce has become a vital lifeline for retail to expand and grow within and beyond the frontiers of Pakistan, to reach out to the local population as well as the Pakistani diasporas worldwide.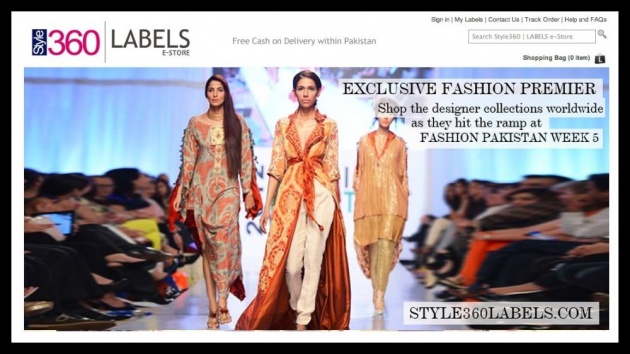 On its launch, Labels e-Store received great coverage in the local and international press, especially in India with an article captioned "Pakistani fashion just a click away" published on Zee News. Subsequently, Mash able and TechInAsia also posted articles on Pakistan being the next frontier for e-commerce, with specific mention of Labels e-Store.
Labels online shop is promoted using Facebook and Google Adwords. A software development and research and development team continuously upgrades the e-store. Zahir states that though brick and mortar will always be the most important retail structure, e-commerce is making huge strikes as evident from the statistics. India currently does 16 billion dollars worth of e-business annually, whereas Pakistan is at the 25 million dollar mark at about 600 billion dollars annually. Therefore, e-commerce/e-retail/e-store is the future of retail business in Pakistan.
Deepak Perwani
The website was launched in January 2014 to create an online presence for the well known designer brand, Mirza Arsal Baig, Business Manager at Deepak Perwani, says, "We decided to launch an e-store because nowadays things are getting morw easy and convenient, we tried to make life and shopping easy for our international clients, or for those people who wish to wear Deepak Perwani but they can't, just because they are not here to shop in Pakistan."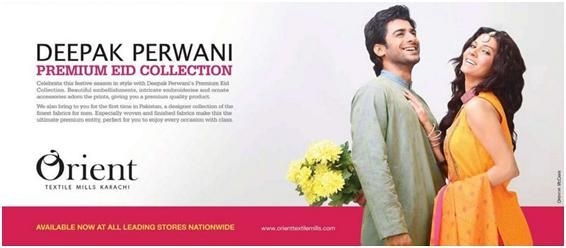 Deepak Perwani's online store is mostly focused on the international market, and is promoted via Facebook, Twitter, magazine ads, blogs and other online activities. Sales and number of daily visitors to the e-store have been higher than expected, according to Mirza Arsal. Additions are made to product categories frequently, with plans to expand the accessories category in the future.
Daaman
Daaman, established in 2009, first sold ready-to-wear clothing through its Facebook page, but launched its website a year later as it was too cumbersome to sell through the social network. Syed Ali Nasir, Managing Director, Daaman, reveals, "Customers would email us, we would check the store, then get back to them."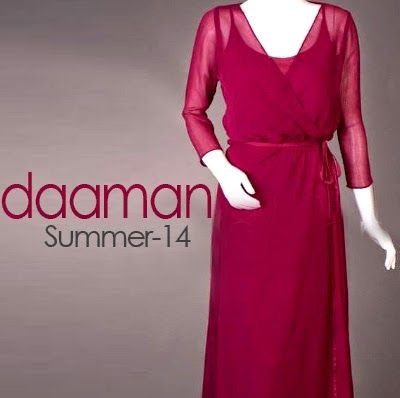 Starting off with a very basic website, the team eventually migrated to a custom designed one. The target market of the website is same as that of the Daaman retail store. The website was promoted through ads on facebook and advertised in Daaman stores by placing flyers in shopping bags. The brand has doubled its online sales since last year, and plans to increase them further this year.
Like the rest, Syed Ali Nasir thinks this is just the start and new technologies like 3G will lead to a large boom, helping people surf the net and purchase their favourite fashion products online.