Fried chicken queen, Paula Deen fails to satisfy fan cravings for apology when an interview with The Today Show host, Matt Lauer when seeking pity from fans for being insensitive towards a particular race.
The Southern belle who's known for her "comfort food" that consists of a high level of fat, salt and sugar has experienced a significant amount of negative feedback from her audience as well as the networks that work with her.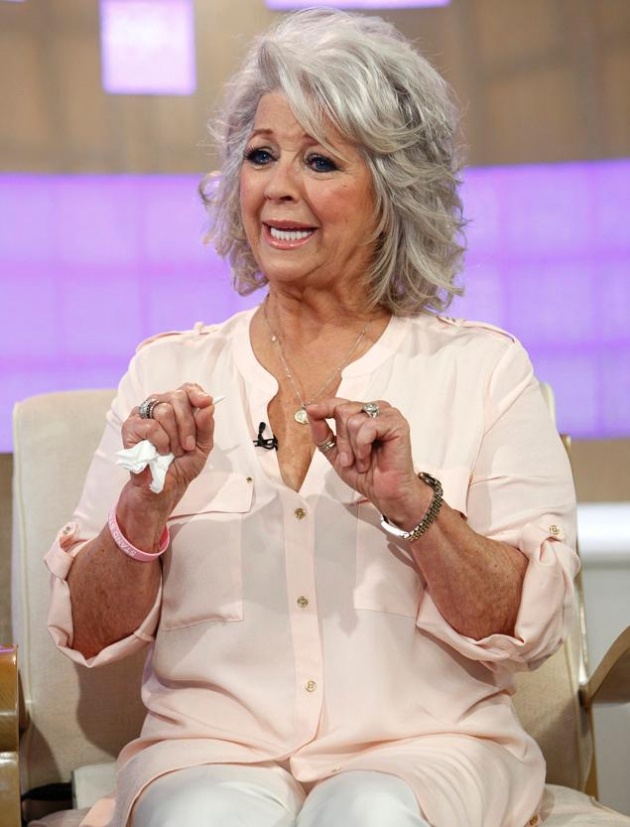 The tabloid magazine, National Inquirer, accused Paula Deen of using racial slurs in the past, which she continues to deny. The proof is in the pudding; Deen was noted saying, "[W]hen asked if she wanted black men to play the role of slaves at a wedding she explained she got the idea from a restaurant her husband and her had dined at saying, "The whole entire waiter staff was middle-aged black men, and they had on beautiful white jackets with a black bow tie.
Deen stated, "I mean, it was really impressive. That restaurant represented a certain era in America…after the Civil War, during the Civil War, before the Civil War…It was not only black men, it was black women…I would say they were slaves"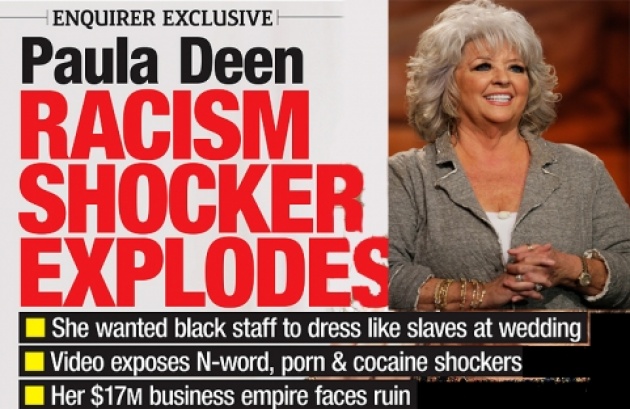 Paula Deen's statement is without a doubt offensive. This controversial comment brought a great deal of suffering to Deen's career when major companies including the Food Network, Wal-Mart, Target, Novo Nordisk and Caesar's Entertainment severed ties with the Southern cook.
In addition, Deen attended an interview on The Today Show, playing victim in the whole situation, with a tearful apologetic-like interview. According to Bloomberg BusinessWeek, Deen began the interview by saying, "There's been some very hurtful lies said about me." And toward the end, she said: "I is what I is and I'm not changing. There's someone evil out there, who saw what I worked for, and they wanted it."
Ms. Paula Deen refused to directly apologize to her fans and audience for her offensive comments. You would think a celebrity chef would face her demons, but she continues to seek pity.
Paula Deen exemplifies the idea that racism may still exist even in this modern day and age, ever so slightly. This act of ignorance on Deen's behalf portrays the reasons behind the controversial and recent Supreme Court decision to overturn a section of the Voting Rights Act of 1965.
Bloomberg BusinessWeek summarized the decision by stating, "In a 5-4 decision, the Justices said that the law's Section 4b coverage formula—which requires that nine states and parts of seven others get federal preclearance of changes to their voting laws—can no longer be constitutionally justified".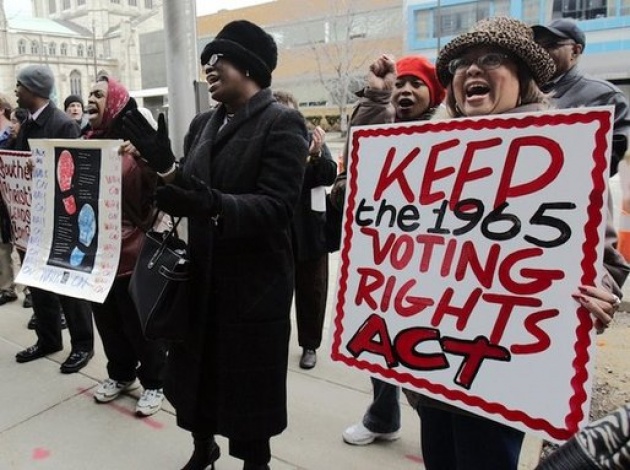 Thus, these primarily Southern States can make changes to their voting rights, giving more power to the State without any form of clearance from the federal government. This decision has definitely raised awareness and turned heads in the American public.
Another event that is turning heads is FDRMX's "Longest Concert by a Duo" at Toshi's Living Room & Penthouse in the Flatiron District of our great, New York City.
The main artists, Ivan K & FK will be beating a Guinness World Record in their longest concert ever. FDRMX continues to look for sponsors of this remarkable feat and making of history.