Today marks the end of Sundance Film Festival's first half. The good news is that there are 5 more days of fun and movie-watching in the land of Park City, Utah. One specific screening category that caught our attention here at Film Annex is called NEXT, presenting "pure, bold works distinguished by an innovative, forward-thinking approach to storytelling. Digital technology paired with unfettered creativity proves the films selected in this section will inform a 'greater' next wave in American cinema." A number of these exciting and promising films are directed by female directors, who seem to be taking the independent film scene by storm!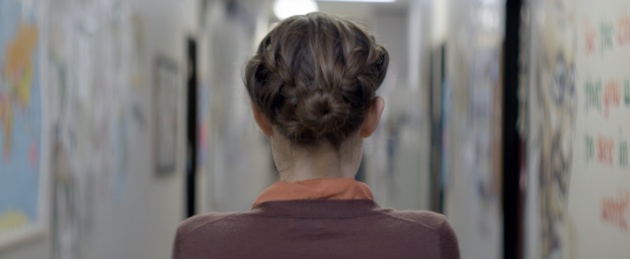 Image taken from Hannah Fidell's official website

Let's start with Hannah Fidell. A director, writer, and producer based in Brooklyn, New York, Fidell was recently named one of Filmmaker Magazine's annual "25 New Faces of Independent Film." Her short films, The Gathering Squall and Man & Gun, screened at SXSW in 2012. This year, she is premiering her first feature length film, A Teacher, at Sundance's NEXT program. The film tells the story of Diana, a young, attractive teacher at a suburban Texas high school, who finds herself in a self-destructive path due to the affair she is having with her student, Eric. The film got a thumbs up from Sundance as one of the reviews read, "With bold vision, Fidell uses highly controlled pacing, silky camera movements, and a tense percussive sound aesthetic to free her narrative from the confines of convention, while a fascinating performance by Lindsay Burdge transports us into Diana's head space, where her unabated obsession lives." - K.Y.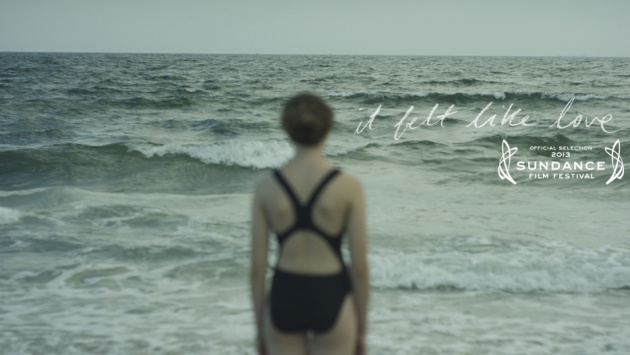 Image taken from Eliza Hittman's official website

Another young and promising female directing joining this year's festival is Eliza Hittman. What these two women have in common, besides screening their first features at Sundance, is the fact that they are both Brooklyn residents! Well, we're not surprised since Brooklyn seems to be the creative hub for artists these days. So, instead of focusing on the hipsters, it might be time to recognize and appreciate the good work that's coming out of our beloved borough. Back to Eliza Hittman. A New York native, the award-winning filmmaker received an MFA from California Institute of the Arts's School of Film/Video and has been a guest artist and lecturer at Columbia University. Her short film Forever's Gonna Start Tonight premiered at Sundance in 2011 and was listed on Indiewire's list of "The Best of the Best." Hittman's feature It Felt Like Love tells the story of fourteen-year-old Lila who falls in love with Sammy, a tough but handsome, older boy. Even though, Sammy doesn't return the attention Lila gives him, Lila gets lost in a desperate, delusional world that makes her confront the reality of the situation. "Bolstered by a perfectly modulated lead performance from Gina Piersanti, It Felt Like Love unflinchingly reveals some of the rawest moments of girlhood in an authentic story of burgeoning identity and sexual awakening," the Festival reviews the film.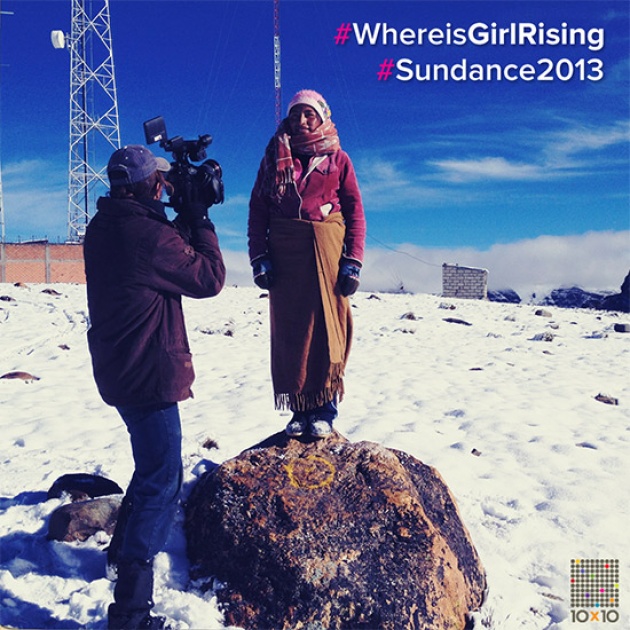 Image taken from 10x10's official blog

Sundance Film Festival, in addition to being home to premieres and debut screenings, is a place where trailers for upcoming films are released. Today, the trailer and the 10 minutes of the incredibly empowering documentary, Girl Rising, was screened at the festival. Directed by the Academy-Award nominee director Richard Robbins, Girl Rising "spotlights the strength of the human spirit and the power of education to change a girl – and the world." The film, which chronicles the lives of young girls in many countries, such as Afghanistan, India, Cambodia, Ethiopia, Haiti, and others, brings up many issues like the lack of education, underage marriage, and sexual assault. The great thing about this film is that it is not JUST a film, but an initiative of its own. The film was produced by 10x10 of a social action campaign to raise awareness about women's empowerment. Created and launched by an award-winning team of former ABC News journalists in association with The Documentary Group and Paul Allen's Vulcan Productions, 10x10 uses the power of storytelling and the leverage of strategic partnerships to deliver a single message: educating girls in developing nations will change the world.
We were thrilled to find out about this film and initiative as it runs parallel to our newly launched platform Women's Annex. For more information visit our corporate page: http://capitalpartners.filmannex.com/womens-annex.
So if you're at Sundance, keep having fun and celebrating, and if you're somewhere else, follow the news with our next industry newsletter. Till next time,