I have started my week with a great news from Afghanistan. Afghanistan National Institute of Music has a tour in the USA and on February 12, they are going to do a performance in Carnegie Hall in NY.
This is a great and remarkable achievement not only for them but for all Afghan people around the world. It is now the time for Afghan youth to take the lead to show the new face of Afghanistan and let the whole world know that Afghan Youth have the talent and courage to change the future of their country.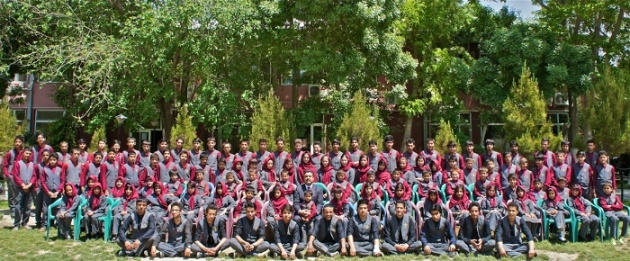 The other great news was about Opening the 7th Internet Classroom in Malike Jalali High school - Herat, Afghanistan with around 3000 students. Connecting more students to the World Wide Web and introducing them with social media platforms and accessing the Online Educational Software "Examer" to improve their educational system is a great achievement.

Using mobile money payment is another aspect to build Internet Classroom in Afghanistan, supporting and encouraging Afghan youth at school to transfer their thoughts and feelings by writing blogs in FilmAnnex platform will help them to establish their connections with other people and also get paid based on their BUZZ Score.

Another important issue which we are working on it, is to support female filmmakers in developing countries like Afghanistan, Central and South Asia. Recently we found numbers of talented female Filmmakers like Lena Khan, Haifaa al-Mansour, Saba Sahar and Alka Sadat who are taking great steps towards empowering women in their regions which is mostly male dominated.
This is how social media is working in parallel with digital presence and to be a thought leader in any area but thinking about how to share and promote your work, you can have all these steps together in only one place and that is Women'sAnnex.