NEW YORK, NY, October 5, 2012 – Film Annex has launched the Success Stories page to highlight the filmmakers who have successfully raised funds on the platform. The page currently showcases twelve filmmakers and interviews with them. In the interviews, the filmmakers talk about being featured on Film Annex, what they are planning to do with the funds they raised, their films and future projects, as well as thoughts on online film distribution and social media. The amount the filmmakers raised vary from $500 to $33,000.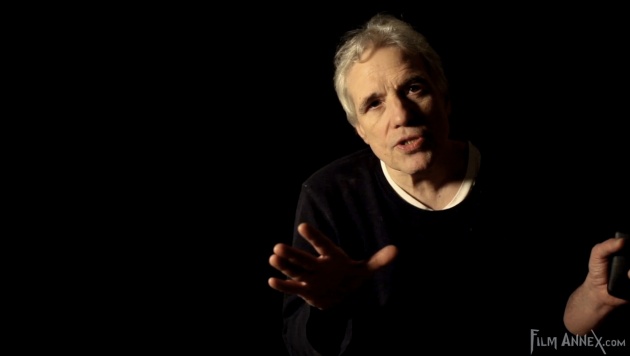 The first filmmaker on the list is the acclaimed filmmaker, Abel Ferrara, who joined Film Annex in 2010. In addition to creating the official website of the filmmaker, www.abelferrara.com, Film Annex documented the pre-production and the production process of Ferrara's latest film 4:44 – Last Day on Earth, which premiered at the Venice International Film Festival. The official Abel Ferrara site has raised $32,855 to this day. About his partnership with Film Annex, Ferrara said, "For the first time in my life, I'm actually making money on the Internet. In the last 2 years, with Film Annex, I've been seeing hard cash. I'm just offering that opportunity to everybody. It's here, so take advantage of it."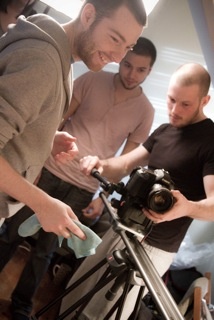 Young, talented, and up and coming filmmakers join Ferrara on this page and share their success stories with the viewers. Mark Kuczewski, a London-based filmmaker, raised $16,000 when his Web TV channel was featured in November, 2011. About his success Kuczewski said, "I had put a lot of my own money into films I had made in the past few years, so it was great to have them make that back and go on to make a lot more. So in true dedication to making films, I spent the money on a very expensive camera so that I can go on to make more films, all of which will definitely be uploaded on Film Annex."
The success stories also reveal how much effort these filmmakers put into promoting their work on social media. Kevin Parry, a stop motion animation filmmaker, who raised $10,000 within a week, talked about the importance of staying active as a filmmaker when it comes to promotion and distribution, "I think it's extremely important as an emerging filmmaker to put in the hours to promote your work. My efforts have turned into well over a million views of my films and, ironically, Film Annex finding my work. As a result, I've earned revenues to support my next projects! That's why it's important to promote and distribute your work. You never know where it will take you!" Parry will be spending his earnings on a large-scale stop-motion photography project.
The Success Stories page celebrates the filmmakers who have monetized their content and continue to do so by staying active and interactive, adding new films, blogs, photos, and artwork to their Film Annex Web TVs on a regular basis, thus generating a continuous revenue stream. The page encourages future filmmakers to see Film Annex as the go-to platform for film financing and distribution.
About Film Annex
Film Annex is an online film distribution platform and Web Television Network with 220,000 registered users and over 30 million monthly viewers. The company creates free Web TV channels for content providers and supports them financially through an ad-revenue sharing model. A meeting point for filmmakers, film festivals, film enthusiasts, companies, and organizations, Film Annex educates and entertains audiences by making meaningful, diverse, and high-quality films available to a global audience. For more information, visit www.filmannex.com.
CONTACT:
Eren Gulfidan
Film Annex
Skype: erengulfi