This week on Film Annex's radar:
The BuzzScore evolves to reward high quality blogs! We also welcome a new member, TalentHouse, who are presenting a great opportunity for all film directors - a music video contest! Lastly, we got some inspiring news from one of our filmmakers and his last film event. More details below.
The BuzzScore rewards high quality content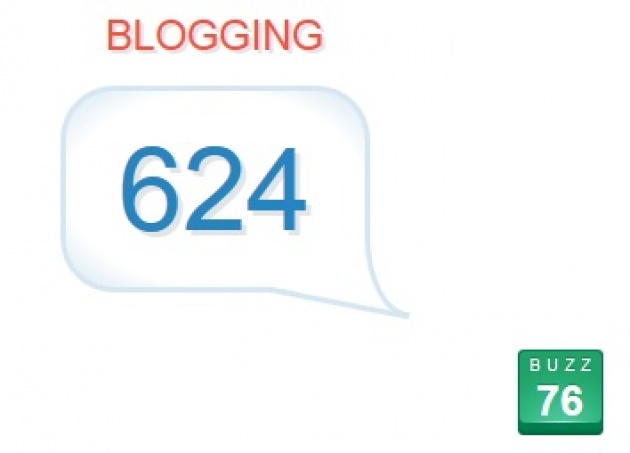 The BuzzScore is evolving to reflect the quality of our users' content. It considers the number of your films, your sharing and influence score, and the number of your subscribers. Going forward, the BuzzScore will judge your blogs based on their quality, not quantity. This change was made to reward the best writers and highlight the quality and the originality of Film Annex's content. The best blog posts are featured on The Annex Press and given an additional bonus.
Visit your "Page" to review your BuzzScore and revenues. Don't forget to check The Annex Press information page and Twitter to see how you can make your blogs ideal candidates for The Annex Press.
Take your career to the next level: create a music video for Avicii

It's a great time to be a music video director! Whether you animate or shoot live action, music videos enable you to push your creativity to the next level. Talenthouse, one of the newest members of our platform, is inviting you to create a music video for the world-renowned DJ Avicii. The winner receives $4000 plus gets to meet Avicii and his manager to launch a bright career. Read Talenthouse's blog on Film Annex for full details and submit your music video today!

News from our filmmakers
Our filmmakers have talent and creativity, and they show their skills in their films! But, they also think outside the box when it comes to presenting their new work to audiences. Miguel Angel Font Bisier has put together an inspiring initiative for the premiere of his fashion film trilogy Eienesis. His goal was to do something different: "The trilogy is very positive and full of hope. It shows people fighting to reach their goals. I thought it would be great to do an event to help someone." So he reached out to a charity organization, Fuvane, and created an event that linked Fuvane's philosophy to the subjects of his films: Art, music, passion, strength, motivation, and love. The event brought together 200 people and hosted an acoustic live concert, a performance by the film's acrobats, and a raffle in addition to the screening of the film. The press coverage reached TV stations, newspapers, and blogs. Read more on Miguel's blog to see the pictures and videos!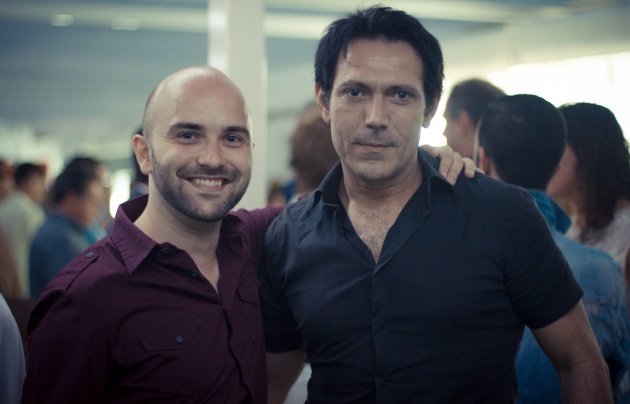 Director Miguel Angel Font Bisier and Juan Carlos Serrano, who plays the film´s main character.
Subscribe to Film Annex to get the last updates and articles.