Whether you are a filmmaker, writer, or a viewer, you earn money on Film Annex. Starting today, we are basing our revenue model on the BuzzScore, a scoring system we developed, which measures the influence you have on your audience. Your influence reflects your social media skills and the effort you put into promoting your content.
The BuzzScore has four components:
More influence = Higher BuzzScore = Higher revenue
How will you increase your BuzzScore?
Stay active on Film Annex by uploading movies and blogging on a regular basis. Share your content and favorites by other filmmakers via using the social media buttons we provide on film and blog pages. More social activity leads to a higher BuzzScore.
Connect your Film Annex profile to all your social networks so every time you Like, Tweet and share content using the social media sharing buttons, it will affect your BuzzScore. To connect your profiles, go to "My Page" and click on "BuzzScore Stats". Next to your profile picture and BuzzScore, you will see all the social networks available to connect. If the icons are grey, it means you haven't linked them to your Film Annex profile yet. Simply click on the icons to connect them.
If you are a filmmaker, you can get featured on Eren's Picks and appear in the Featured Filmmaker or Sponsored Web TV section on the homepage. The featured films on Eren's Picks are hand-picked by our creative team based on their quality and originality. Featured filmmakers receive a higher BuzzScore and generate more revenues.
If you are a blogger, you can become a regular contributor on the Annex Press, a platform created for professional writers from all backgrounds. Just like the filmmakers on Eren's Picks, The Annex Press writers get a higher BuzzScore. If you would like to write for the Annex Press, send us an email at info@filmannex.com.
If you don't have original content, you can share the films and blogs you like and curate your own Web TV by adding films to it from our Open Film Library and requesting to host other filmmakers' work. You can monitor your BuzzScore and follow its increase from your "My Page".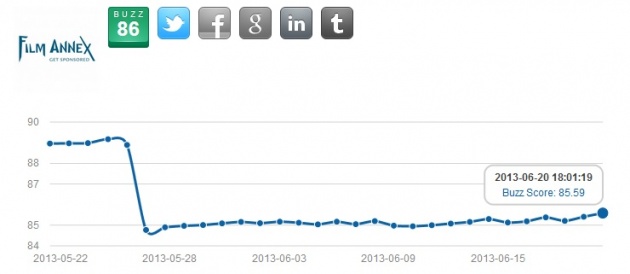 By implementing this new system, we encourage filmmakers, writers and viewers to get active on social media and promote their work online. The more social you are, the more revenues you'll make!
The Film Annex Team