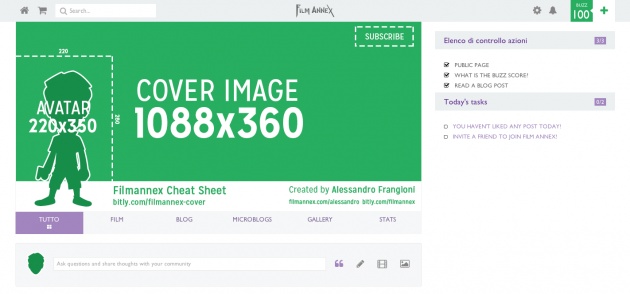 Today Filmannex has introduced the ability to customize the cover image.
In this infographic you will find the sizes to create and customize your profile.
This is the link of this cheatsheet: http://bit.ly/filmannex-cover
Click on the gear in the upper left, then click on "Upload your photo" to select your picture.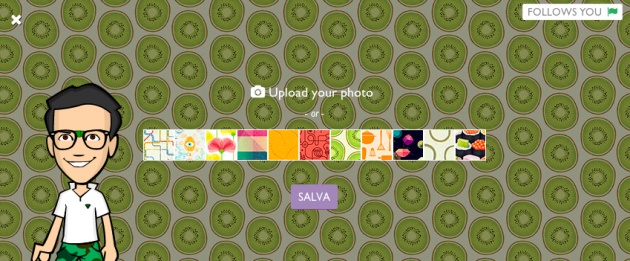 Confirm all changes with Save.
I hope to help you with this my cheatsheet, that you can use for your creativity on Filmannex.
Enjoy!
Alessandro - http://bit.ly/filmannex