If you are a logged in registered user on Film Annex, you can enter the new Film Annex Content Flow and have a first flavor of the #Gamification of @FilmAnnex. This is the Beta version of Film Annex:

The Content Flow is composed by the content posted by the users you subscribe to within the network and the content suggested by the Film Annex editors team. Keep in mind that each article, blog, microblog, film and video is monitored and approved before going live, so it's a safe environment for young women and men.
I like to call the Content Flow "My Village," where those who matter to me post their news and creative ideas that I can enjoy, learn from and interact with: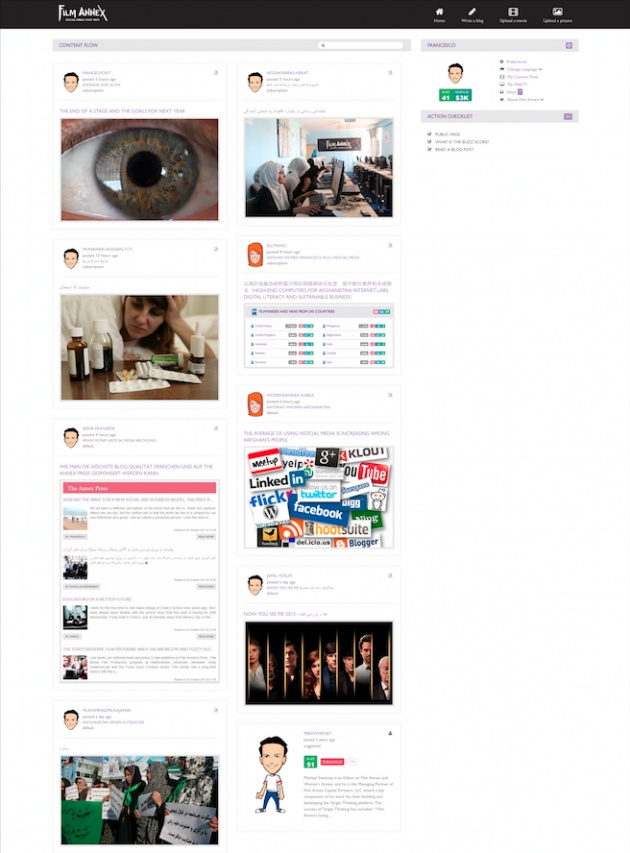 This concept is very safe and in full respect of traditions, especially for countries like Afghanistan, to avoid immoral and questionable behavior and maintain the young students and women interacting on this platform safe from external influence. In essence, they enter a village that they design upon their vision and belief without external influence or sudden surprises. Families and local institutions can appreciate this.
In addition to the concept of content and exchange of information, the village provides job opportunities for all through the BuzzScore that rates the quality of the content posted and assigns a value to it with daily financial rewards. Every blog and video resembles real-estate and upon its quality, generates more or less value.

We have over 5,000 female students registered in Herat. Each one of them has its own Village and Content Flow. Each one, in respect of her family traditions, can publish articles and videos, generate financial support, promote her vision and maintain a sustainable education and economic growth.
The concept of Village and Content Flow has allowed us to broaden our reach to over 300,000 users in 245 different countries. This means 300,000 separate Villages and visions of lifestyle and sustainable economy.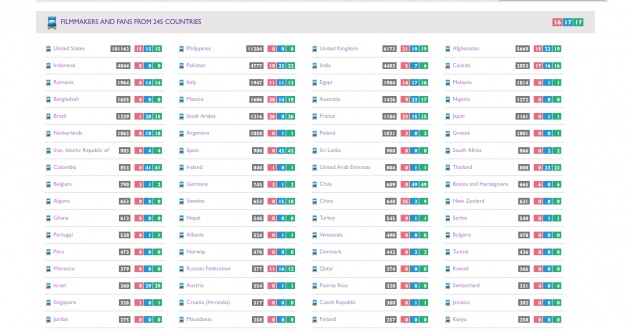 Please visit my personal page on Film Annex and subscribe. Please also visit Women's Annex and subscribe to it for updates, articles and videos.