Great work by Film Annex's Web Artisans on the new Film Annex User Interface! Check below a screenshot from my own. You can also log in to Film Annex and enter the Beta version of your profile.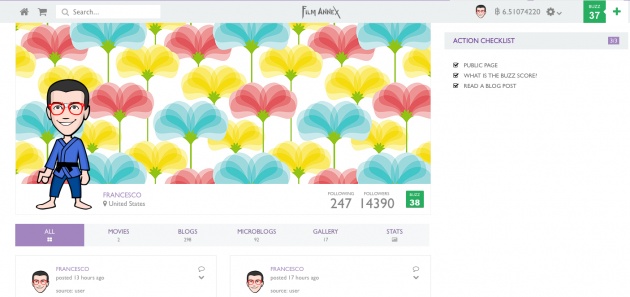 This great update follows the new Film Annex Shop where Film Annex users can purchase Amazon Certificates with their Bitcoin. Amazon Certificates give access to the entire inventory of Amazon distribution centers. The company covers the world.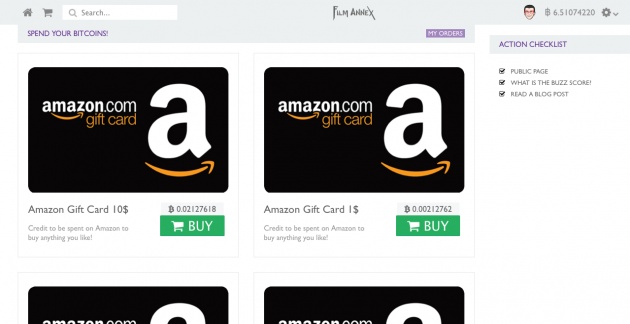 In February, when Film Annex launched the Film Annex Shop and Bitcoin MarketPlace and we started using Bitcoin to support Digital Literacy with the Women's Annex Foundation, I published an article inviting Jeff Bezos to step up to the plate: #DigitalCurrency #Bitcoin "Lets see if #JeffBezos steps up to the plate on this one!"
Jeff Bezos was busy introducing his own Amazon Coins, so we went ahead to create the Film Annex Shop to allow Bitcoin users to convert them into Amazon Certificates, patiently waiting for Jeff to consider our advice.
From a strategic point of view, Film Annex benefits from Jeff Bezos' decision in any case. When Amazon will join the Bitcoin economy, it will increase the value and popularity of the digital currency. In case Bezos holds off longer and doesn't allow Amazon to join the Bitcoin ecosystem, it will give further value to the Film Annex Shop where such conversion is possible since last week.
Keep in mind that there is a room where Marc Andreessen, Fred Wilson, Patrick Byrne and Bill Miller discuss Bitcoin strategies, investments and developments. This is definitely an interesting room.
If you are not part of the Film Annex and Women's Annex family, please help me support Women's Annex Foundation and register at Women's Annex today by clicking here.