"Everyone today can make a film, but that doesn't teach you to be a storyteller. Because the resources are now widely available, it's giving more people the opportunity to use their imagination and show us the world how they are looking at it. I'm very excited to see what's coming." - Lisa Stock
Last week, long-time Film Annexer Lisa Stock visited the Film Annex Studios to meet the team and get in front of the camera. Even though Lisa never met any of us before, it felt like she already knew us all - and that we knew her! - as she has been one of Film Annex's most active members for several years.
Lisa Stock started her presence on Film Annex with The Silent Nick and Nora, and we have watched her working on her film projects since then, from Titania, to the more recent Hell and Persephone. Lisa describes her style as "steeped in mythology and fairy tales," which gives her films this transcendent and magical touch, almost like if you were plunged into a deep dream.
Film Annex was also attending and covering the screening of her short film Hell the night before at Anthology Film Archives in New York City. When asked about the event, Lisa shared her excitement: "I sat in the way back row, just listening and I thought they are laughing at all the right places, they are quiet at all the right places, and they clapped... I want to engage people and have them share back with me."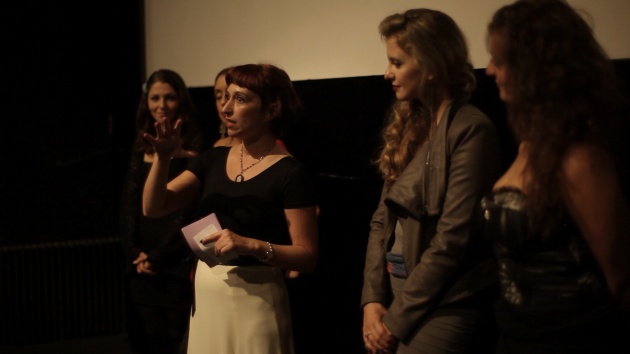 Lisa Stock at the screening of 'Hell" in New York City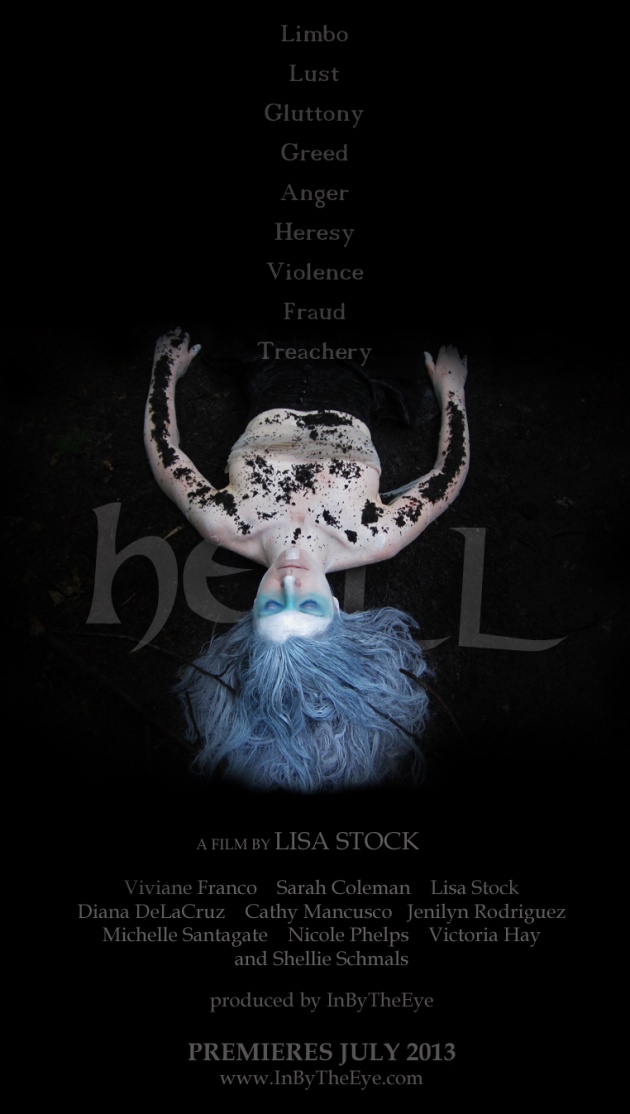 From telling the story on how she discovered her love for filmmaking to naming a few directors that inspire and influence her work, Lisa covered many topics about directing movies and experimenting with new formats. She also shared her views on the future of films, film distribution and what the rise of social media means for independent filmmakers.
She also gave her thoughts on how art and storytelling can empower students as an educational tool, and ended with her advice for all aspiring filmmakers: "Artists and students can break a lot of barriers. My advice to them is to keep doing films. I want to know about you, your life. Make your films, keep sending them out there, because they are being seen and closing the gap in the world. It's a great medium to be a part of."
You can watch Lisa's movies on her Film Annex page and read her updates on her blogs. Stay tuned for the next episodes of Persephone and the full version of Hell.
- Jennifer Bourne