Filmmaking is the essence of and the reason behind Film Annex. To me, it's the most entertaining and stimulating way to communicate a thought, a feeling, or a story.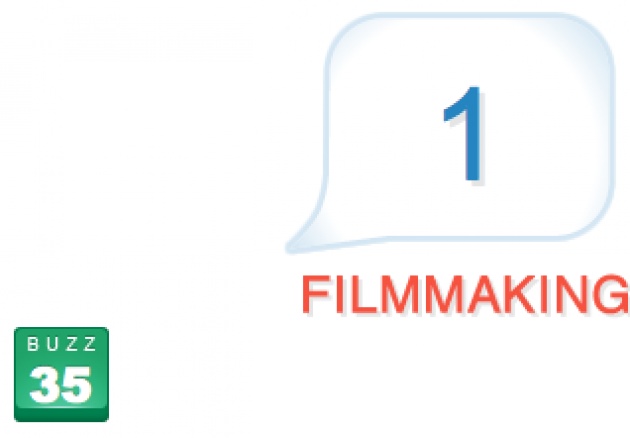 Between 2001 and 2005, my brother and I had a fashion company with actor John Malkovich. Over several years, we spoke about the difference between film distribution and production, how production fulfills the artistic vision, but distribution generates most of the revenues, etc. This convinced me that it was time to find a perfect synergy between the creative world of film production and the lucrative world of film distribution. The merger had to be affordable so that independent and foreign language filmmakers could have a chance to reach millions of viewers, generate revenues, and have their own online film network. This is Film Annex.
Here are a few hints for filmmakers:
Stories and messages are always the starting point:
great story, fiction or documentary
educational content
no pornography, extreme violence, or hate messages
a compelling story that can interest the viewer and Film Annex's editorial team
The first step is to assure that the content is professional:
stable camera work
professional editing
professional audio
compelling story
no explicit sex, violence, and hate
and that our editorial team approves it.
Artistic quality goes along with integrity, and it's important that a filmmaker maintains a balance between entertainment, education, and respect, as this reflects on users' appreciation and the advertisers' interest.
We suggest to use digital cameras with cinematographic quality. For example, Canon 5Ds are great and affordable.
Length of films vary from less than a minute to over 3 hours, but for online use, shorter formats provide the best streaming performance. Nowadays, audiences tend to focus for only 4-5 minutes at a time on an interactive platform.
Stories can be told in a narrative film or documentary but also through:
interviews
making ofs
trailers
selected scenes
Filmmakers who are seeking theatrical distribution or submitting their films to festivals don't necessarily have to upload the entire film, but can upload shorter promotional content to create a community and awareness around the film. Good promotional strategies can generate an incredible following and substantial revenues even before the film comes out online or in theaters.
Another important factor is the packaging of the film including:
titles
graphics
images
synopses
crew and cast biographies
links to other sites including hyperlinks to explanation pages
In terms of quality, we always suggest to upload an HD 720p format so that we can display both higher and lower resolutions and satisfy more viewers. The upload platform is compatible with most formats and the review process takes a few days.
Filmmakers can use the above tools to thank sponsors and investors. Filmmakers can also promote their content by filming people's comments and endorsements, People tend do connect with others more quickly through sounds and images, and having video endorsements may also entertain potential distributors and future investors. It's charming and fun.
Online, there are fewer films than blogs, which means that a good film title can push your search to the top pages. It's important to keep an eye on the concept of keywords and what can be used on specific titles.
The effect of film and video is incredible. I can summarize the 4 years of work I've done with actor John Malkovich by inviting you to watch the documentary Flipping Uncle Kimono. I can introduce you to my partner in Afghanistan Roya Mahboob by showing you the video of NATO. I can show you how we support Afghanistan's educational system and Afghanistan's Economy building schools in Afghanistan on the Afghan Development Web TV. And finally, I can introduce you to (G.I.V.E.), Global Initiative for Veteran Entrepreneurship. When you combine the power of film with the power of blogging you can actually triple the attention span of a viewer and its return rate.
Filmmakers who are great at making films, but struggle at blogging should sit back and take the time to learn the secrets of blogging as it is in their interest, just like it's in the interest of a blogger to pick the best film and video to add to their blog.
follow me @rullifrancesco