Greetings everyone! This is my first blog post on Film Annex, and what a topic to be talking about for the first blog, the controversial topic of Final Cut Pro X.
For those of you who are unaware (If you are one of those, then you've been living under a rock for the last few years), Apple released it's latest incarnation of it's professional editing software back in 2010 titled, Final Cut Pro X. This release caused more than enough controversy in the editor world, seeing the software as an 'iMovie Pro' rather than the next rendition of the editing software they've all come to know and love.
Many people abandoned the software, moving over to Adobe's Premiere Pro or sticking with Final Cut Pro 7, seemingly traumatised by the new direction Apple seemed to be taking.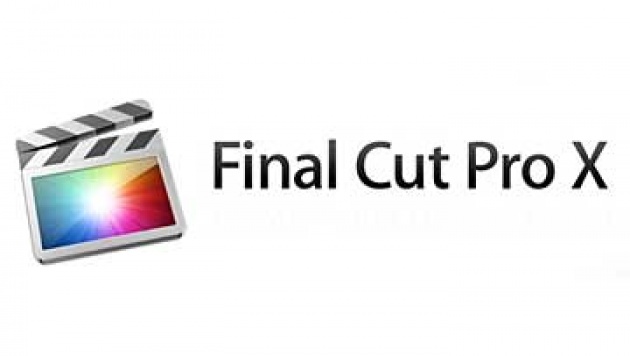 I did indeed purchase Final Cut Pro X to use and see how it worked and I agreed it was odd. Learning a whole new interface and keyboard layout was a challenge, and one that I was not really keen on seeing out to the end (I'm sure the majority of editors had this issue too).
I left it in my applications folder, not taking much consideration of it until one day a client approaches me and asks to edit some Wedding videos he has produced. He edits using Final Cut Pro X and asked if I could edit on the same system, to keep things the same across the board. I agreed and realised I hand't used Final Cut Pro X for a few solid months now. So I taught myself, learning the ropes of the new, unexplored and seemingly frightening software. Watching videos on lynda.com and YouTube to get an idea of how to use it and learning myself from editing old projects on Final Cut Pro.
I loved it. It was like being reintroduced into editing and what I loved about it. Learning a whole new tool and editing process was like a breath of fresh air from the old. I continue to use Final Cut Pro X to this day, which I am happy to say, has now become my primary editor...
Whoa. Hold up! Primary?! Yes. Primary. Why do you ask? With it's lacking features and seemingly iMovie-esque- layout and appearance, with basic titles and effects, no professional editor in his right mind would use such a program and make it his primary editor!
Well, I must be a mad man. At it's surface, Final Cut Pro X is definitely a cousin to iMovie, a very distant and twice removed cousin, but a cousin none the less. However, it's features are definitely not iMovie. They excel more than any other editor I have used, and I shall list some of my favourite now.
1) Multi-cam
The multi-cam feature built into Final Cut Pro X is outstanding. Truly a marvel at how easy and quick it is to work with multiple camera angles and edit them in real time. The rate in which I can edit a multi-camera project in FCPX is doubled by how quickly I can do it in any other editor.
2) The Sync Feature
For a filmmaker that uses DSLRs to produce and craft their films will know that audio out of these cameras is not amazing, so external audio is a must if you're using DSLRs (or any cameras as a matter of fact). FCPX has a great syncing feature that is built into it, no need for clapperboards or sync markers, FCPX is incredible at syncing up audio with footage recorded externally... Well, most of the time.
3) Background Render
The background render feature doubles editing tenfold, no longer waiting for clips or sequences to render or transcode, as it's all in the background. I can not stress how much of a time saver this is when it comes to short deadlines.
Those are just three of my favourite features of Final Cut Pro X, I have many more, but I don't want this post becoming too big for my first time.
If you're unsure or hesitant about Final Cut Pro X, I urge you to give it a go and try it. Experience it as a new piece of software, not as a continuation of what Apple has done before. You may even enjoy it and decided to move over to use it as your primary editor, like me, I've not touched Premiere since I've started to use FCPX, I'd consider it better than Premiere! (Gasp, shock horror!)
Yes you will have to learn a whole new piece of software, but that's the fun part, one more to the tool box isn't a bad thing in any way!
What are your thoughts on Final Cut Pro X? Do you agree or disagree?
Thanks for reading,
Sam