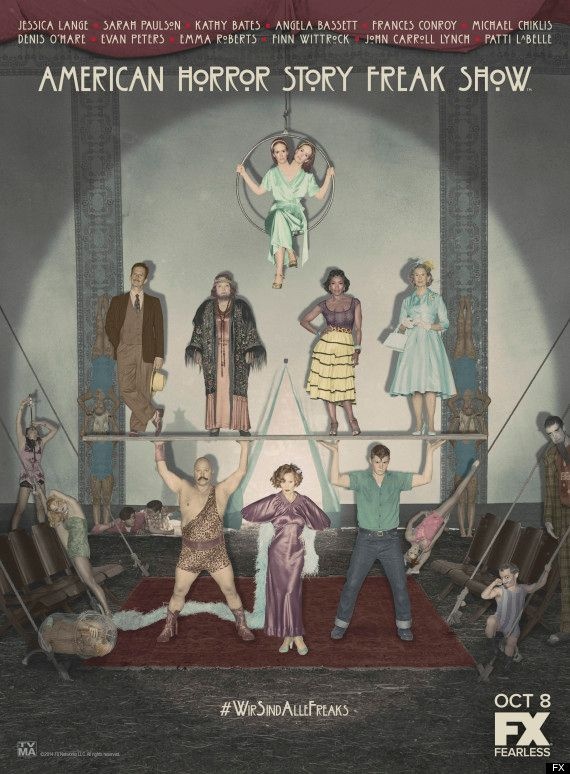 Fresh from their Emmy wins, FX releases a brand new poster of "American Horror Story: Freak Show" and we get a glimpse of the characters! There's Kathy Bates as the bearded lady, Effel Darling. Below her is her ex-husband played by Michael Chiklis as the strong man. Angela Bassett is Desiree Dupree and according to HuffPo looks like she has three breasts! And then there's our queen, Jessica Lange's Elsa Mars in the center. Evan Peters is on the bottom right as Jimmy Darling, son of Effel and Chiklis' strong man (hence, he's as strong as his daddy).
And then there's our other "American Horror Story" favorite, the fantastic Sarah Paulson offering us a first front-look of her two-headed character, Bette and Dot!
I love "American Horror Story" and October 8 can't come soon enough!!!!