I was born in Italy in 1968 when the military was compulsory for 12 months. I entered my military service at 19 years old and served for only 4 months. I was excused from my service because of an injury to my arm that happened during a Judo competition. The same year, I won my Judo black belt in the Italian Cup in a nation wide competition. The three months in the military served as a life lesson. Sometimes, I miss the fact that I didn't complete the service as I loved the sense of discipline. In another way, I saved 8 months that allowed me to start my business at a very early age. This led me to open a company in Los Angeles, USA, at the age of 21 years old in 1990.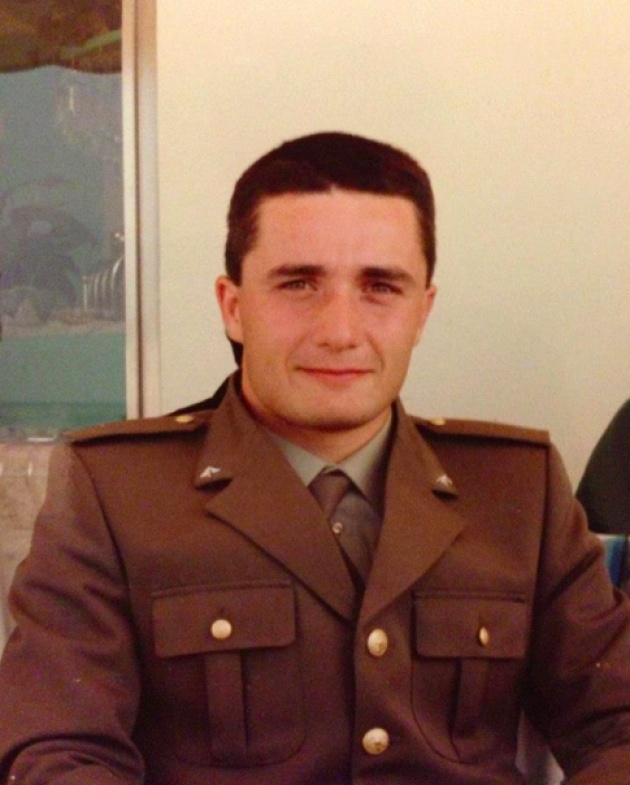 Over a year ago, I met Marine Jonathan Weinkiper and with his help, I carried on 36 interviews of a total of 18 Marines. We discussed their experience in the Marines in Afghanistan, and what lays ahead in their life. Most of them described how young Afghan children were seeking tools for education such as pencils, books, note pads and more. This inspired me to expedite the collaboration with Roya Mahboob in building schools in Afghanistan with Internet classrooms, develop the third generation of the Examer Educational Software, create a Social Media Curriculum and expand to other developing countries in Central and South Asia. The role of Military as educators was inspiring and started to make a lot of sense. This brought me back to my role in the Army when, in the last two months of my service, I was stationed in Florence and worked as a guide for high ranking officers and diplomats visiting the city, the cradle of Renaissance.
I mentioned many times how, in life, power and opportunity bring responsibility. Being born in Florence, the cradle of Renaissance, invested me with the opportunity but also the responsibility to share the meaning of Renaissance with those who can't make it to Florence or have no access to education about such an important period in the history of humanity.
One month ago, I started communicating with Captain Edward Zellem, author of Zarbul Masalha and the Illustrated Afghan Proverbs. He was an English teacher in Thailand and he is now the head of an important branch of the US Navy Intelligence with experience in Afghanistan as adviser to the palace of the President Karzai. He is fluent in Dari but keep in mind that Captain Zellem is not of Afghan or Persian heritage. He is the perfect example of a Military person and an Educator. He is the point of reference for millions of children eager to learn and millions of military eager to restore safety and hope and bring a bright future to the world.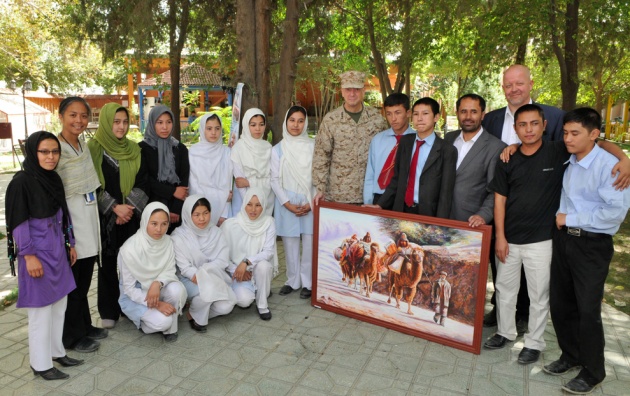 It's time to arm the military with smart applications, intelligent books, and educational software and technology. It's time to fight the enemy with intelligence, strategy and education and look at the conventional weapons as a deterrent and last resort. My family was directly involved in WWII and what made a change in their future was the role of the Allied troops that restored peace in Florence and the rest of Italy and Europe. Once the peace was restored, it was the historical experience and education of each citizen and country that established a peaceful environment that lead to a United Europe and to the end of thousands of years of conflicts.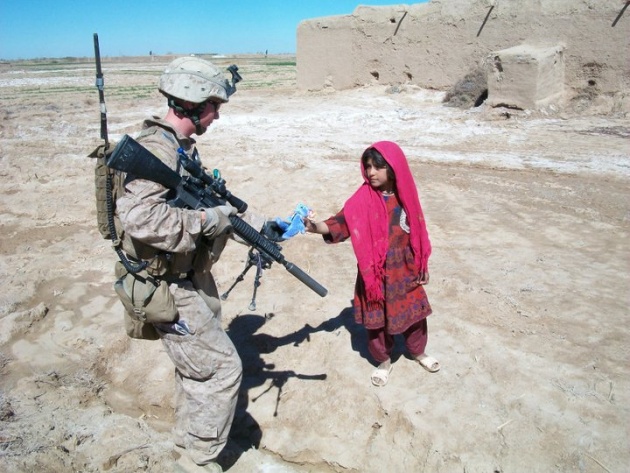 This is why Zellem is a thought leader and mentor, and maybe the best example of intelligence I have come across in this decade. Roya Mahboob and Fereshteh Forough allowed us to build Internet classrooms and connected over 30,000 students to the World Wide Web, with an extended target of 160,000 children in the area of Herat, Afghanistan. By uniting the efforts of Zellem, Mahboob, Forough and the technology of Film Annex, we can make a big difference. I am discussing this matter with Italian and US military representatives in the hope that educational content and tools can become part of the equipment supplied to each of the military involved in peace keeping efforts in countries like Afghanistan.