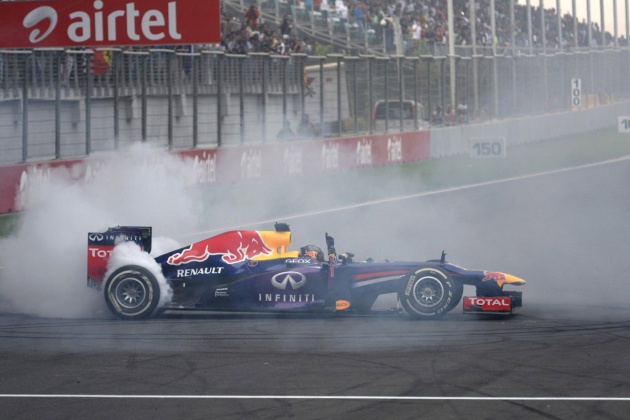 It's been a few weeks already since the end of last championship of Formula 1 ended with another domain by Red Bull. And at the end of year they count what happened in the season, for better or for worse. So I also decided to make a judgment on the season every driver and team.

Red Bull voted 9.5: as I wrote in the introduction, this season has been dominated by the Austrian team. Aided by the genius of Adrian Newey, and a pilot " devourer " of opponents. Even in 2014 they will be the favorites.
Sebastian Vettel voted 10: adjectives are finishing now, I'll say that he would win the constructors for Red Bull ALONE. Some expect his future with Ferrari in a few years, meanwhile, the Red Bull keeps him tight.
Mark Webber voted 8.5: he leaves the Formula 1 with a year without victories but sees him in third place. It will not be remembered as a true winner, but in recent years we have seen the potential it had. If he had a different teammate...

Mercedes voted 8:with Schumacher's farewell (again) this team took off. It will be a coincidence, but in the meantime you will find them as the runner-up team ready to try the assault on the battleship Red Bull next year.
Nico Rosberg voted7.5: the first half of the year has been good. Then they have not talked anymore about winning and he ended with a sixth place a bit disappointing compared to the expectations (but still better than last year).
Lewis Hamilton voted 8.5: wise idea to leave McLaren. He won once, but if you look at how it went in his former team, he must be happy. And he also beat his teammate Rosberg.

Ferrari voted 7,5: the car is slow. They are saved with the skills of Alonso and for 2014 they have preferred a safe old alongside the Spaniard instead of a young man with potential: useful choice only for the next few years.
Fernando Alonso voted 8.5: runner-up , and with the car that he has, he'll have to deal with it. Next year he will have a strong partner like Raikkonen , hoping they do not hinder each other like with Hamilton in 2007.
Felipe Massa voted 6: rejected with extenuating circumstances. The Ferrari hasn't certainly helped him to recover from the crash in 2009, he has been indeed undermined. Leaves the Red after 7 years of ups and downs.

Lotus voted 7,5: a surprise, especially in the second half, despite the departure of Raikkonen they could be weaken slightly in the next season , especially if the replacement is called Maldonado.
Kimi Raikkonen voted 9: if he had not injured we are likely to speak of him as vice-champion . Ferrari will return to in search of more wins , but will have a companion very uncomfortable.
Romain Grosjean voted 8: incredible awakening in the second half of the season , often undermined even the Red Bull. Too bad for a miserable start, which relegates him seventh.
Heikki Kovalainen without voting: unjudgeable , two fourteenths places. But Valsecchi really couldn't have done better?

Mclaren voted 6.5: 122 points is not a great digit from a Mclaren. And aiming for a novice should not change the situation.
Jenson Button voted 6.5: very disappointing, but the car does not help. In 2014 he will have to master the novice Magnussen.
Sergio Perez voted 7: a vote half higher for the last few races where he tries to regret the Mclaren his dismissal, but for now it is on feet.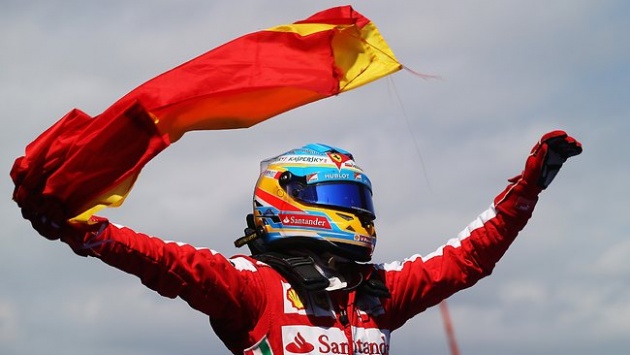 Force India voted 6,5: for a team " in the middle", it could be worse. And next year the prodigal son Hulkenberg will return .
Paul di Resta voted 7: takes the most experienced partner for the rest there is not much to say about his season, rather anonymous
Adrian Sutil voted 6,5: see above. The difference is that he did worse than his British partner

Sauber 6.5 voted: two extremes. A young man with hopes he has done well, and a novice who could have done better.
Nico Hulkenberg voted 7,5: excellent season , in the last races has been found to duel with Alonso, who could have been his partner in 2014 before they preferred Raikkonen.
Esteban Gutierrez vote 6: in Mexico are running out of money to invest in the race, so we do not know if we'll see him driving a Formula 1 car next year.

Toro Rosso voted 6.5: As usual, the branch of Red Bull focuses on youth, and it works.
Daniel Ricciardo voted 7: better than last year. In 2014 we'll probably find him to be a servant of Vettel, but it could also be a springboard for him.
Jean-Eric Vergne voted 6,5: author of a more or less decent season that probably earned him the confirmation in Toro Rosso for the third year .

Williams voted 5,5: truly a team so full of history has fallen so low? 5 points in a disastrous season.
Pastor Maldonado voted 5: last year he was even able to win a race. But despite only one point gained, in 2014 he will replace Raikkonen at Lotus.
Valtteri Bottas voted 5,5: he bests his teammate in terms of points, but not in terms of performances. And next year he will have Mass as a companion.

Marussia voted 5: slightly better than Caterham, but still useful only to the presence in the grid.
Jules Bianchi voted 4,5: the best of "the others", but one vote less for what he did at the Nurburgring.
Max Chilton voted 4,5: outclassed (if I may say so) by his teammate, one always wonders what he's doing on board a car.

Caterham voted 4,5: see the Marussia, only worse (if possible).
Charles Pic voted 4,5: last year was at the Marussia. Now is at the Caterham: big change!
Giedo Van der Garde voted 4,5: probably the worst of the year, unable to withstand even the Marussias.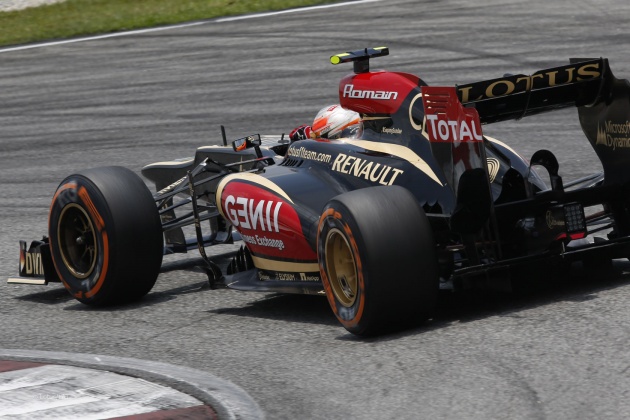 Race Fever Tv

From the world of car races, the adrenalin which causes the fever for this wonderful sport.From rallies to the races on all types of tracks, the planet of roaring engines shown by fans,trying to share this passion with all who love races and all who are literally "sick" of this sport.
Increasing the culture and knowledge of Motorsport...