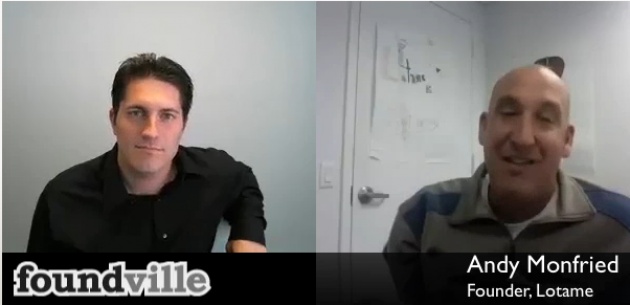 In a recent video on Wistia.com, Jay Gould from Foundville listens to various success stories from startup entrepreneurs.
Foundville is an organization that interviews founders of successful startup companies via online video chats. It then posts those videos online in order to share those stories with entrepreneurs who may need a source of inspiration. The videos teach those entrepreneurs not only what they can achieve, but also what to do and what to avoid.
All of the featured entrepreneurs believe that Foundville's mission is beneficial to businesspeople who are just beginning their careers and/or companies. One of the hurdles a startup company must overcome is finances. Often, it is difficult to spread a company's name to potential investors and employees.
In the video, Jameson Hsu, co-founder of San Francisco-based Mochi Media, says that he admires Foundville for what it's doing. Mochi Media was founded in 2004, raised $14 million, and was acquired for $80 million in 2010.
He states:
"There's a lot of people out there who aren't in San Francisco and don't have access to these entrepreneurs, these people, and you're helping inspire so many people around the world. I admire you for doing that and I think it's something that people need."
Other founders featured in the video comment that it's beneficial for entrepreneurs to tell stories in order for other people to learn. They view the act of storytelling as a way of paying it forward and helping other companies.
In the video, Co-founder of Userplane Mike Jones admits that he likes telling his stories to other entrepreneurs and seeing how his lessons help others in turn. Userplane was founded in 2001, hadn't raised anything on its own and was acquired for $40 million in 2006. He says:
"I love sharing my entrepreneur experiences. I'm very open about them, I'm open about my lessons, I'm open about guidance. My hope is that any of the knowledge that I can share with people will help their process and make them become more successful. That's what I want to see happen."
Similar to Foundville's goal, film distribution company Film Annex also strives to spread awareness of artists and businesspeople. Through its WebTV pages and profiles, artists are able to reach audiences worldwide in order to gain attention and investments that allow them to continue producing content.