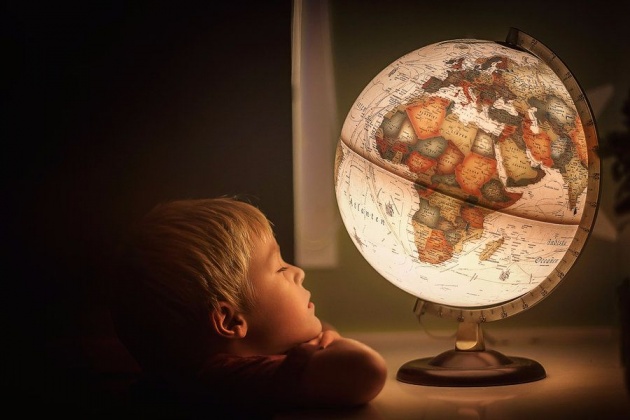 Image Credit: JanneO
Do you still remember your childhood dream/s? Have you attain one of those? Or do you still smack your lips for it to happen? If it's a Yes, then, get off the pot and start planning your journey of a thousand miles and start following your dream one step at a time.
The journey of a thousand miles begins with one step.
I once read an article regarding guiding principles on achieving one's goal. I jot it down just so I can use it in the future. I did apply it before I made my dream come to life. Never expect I will be using the informations i wrote down for this blog. Anyway, these principles are so simple to follow. The best guide for me so far in fulfilling my childhood dream. If these principles are helpful for me, probably this can be a big help to others too. So if you are like me who dreamt big when I was a child, then here are the guiding principles that you might want to apply in achieving your childhood dream or in any goal -- it will do.
GUIDING PRINCIPLES IN ATTAINING MY CHILDHOOD DREAM
A.) It must be SPECIFIC
Make Each Day Count By Setting Specific Goals To Succeed, Then Putting Forth Every Effort To Exceed Your Own Expectations.
You need to be specific in realizing your childhood dream. It will serve as a solid foundation of your goal. Unspecific goals can lead into a limbo world while a specific goal can lead to somewhere or something that you might think it's impossible but in the long run a very possible one. Watching Disney movies during my childhood was a daily dose for me. Being exposed to Disney movies and television series gave me a concise, clear and well defined goal and that is: "I want to go to Disneyland to see the Princesses, Mickey Mouse live together with the other Disney characters and watch the iconic Sleeping Beauty's castle for real."
MY SPECIFIC GOALS
1.) TO SEE DISNEY PRINCESSES
If you dream a thing more than once, it's sure to come true.

Princess Aurora - Sleeping Beauty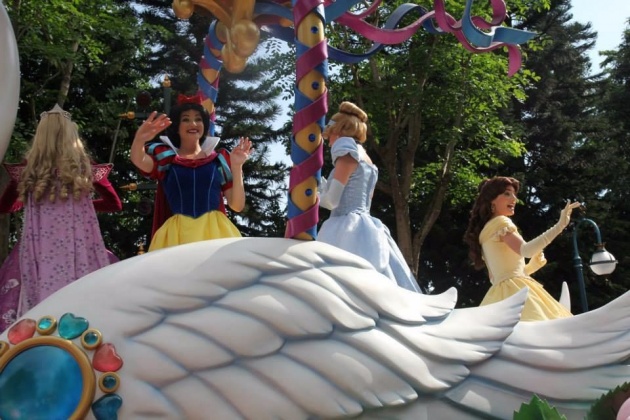 Fairytales do come true. Snow White, Cinderella, Belle and Aurora / Photo Credit: Dimpsy
How I see it in movies and in television is just the same seeing them in action. If only I see them when I was in my childhood years. I can't even contain my happiness when I saw them at my age how much more if I were a little girl. I am such a fan.
2.) TO SEE MICKEY MOUSE AND OTHER DISNEY CHARACTERS LIVE
If you keep believing the dream that you wish will come true.

Mickey Mouse and Me. / Photo Credit: Dimpsy
A solid proof when you believe that dreams do come true and when hardwork really paid-off. This is the experience that I want to share with my nephews and nieces and let them have their own personal encounter and memories. Someday I will bring them to this "happiest place on earth".
Hong Kong Disneyland Parade 2014 / Video Credit: kidsliveshows
3.) TO SEE SLEEPING BEAUTY'S CASTLE FOR REAL
Here you leave today and enter the world of yesterday, tomorrow, and fantasy.

Walt Disney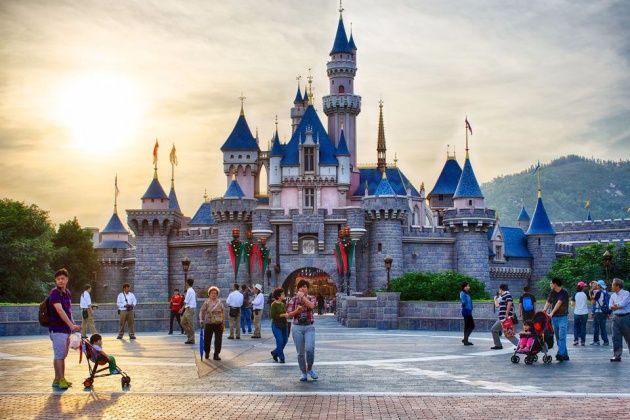 Sleeping Beauty Castle in Hong Kong Disneyland / Photo Credit: RORY BOLAND of tripsavvy
Watching every Walt Disney Pictures introduction logo (that changes everytime there's new movie being released) that appears in every movie or television series played such a big role in shaping my childhood dream and setting my imagination in a magical and beautiful way that "someday I will be in that castle".
B.) It should be

MEASURABLE
The more specific and measurable your goal, the more quickly you will be able to identify, locate, create, and implement the use of the necessary resources for its achievement. Charles
I am a person who believe in what seems unreal. In short I believe in fairytales and in happy endings. Even when I have grown into an adult, I never lose my grip of that dream even though I know it's hard for me to achieve the impossible since Disneyland during my childhood is located in Anaheim, California USA with an approximate calculated distance (by air) of 8,213 miles respectively. Always holding on to what my heart's desire and Cinderella's famous quote: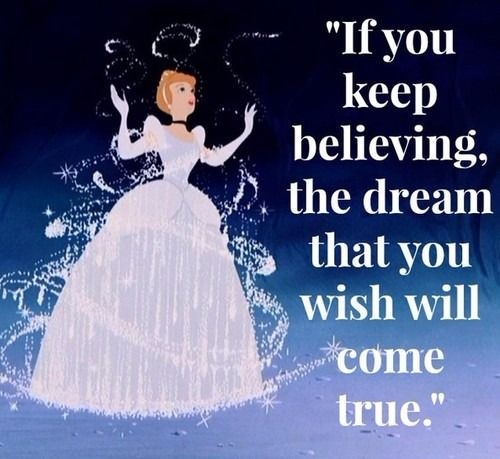 Image Credit: Christine Haskell, PHD
WHEN DREAMS DO COME TRUE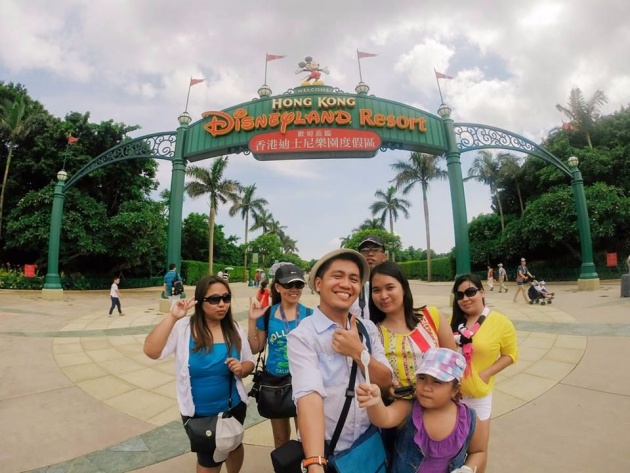 When dreams do come true. Hong Kong Disneyland / Photo Credit: Joseph Bacalso
And because I believe in magic, a new Disneyland theme park opened in Hong Kong that started its operation last 2005 with an incorporated design of traditional Chinese elements and Feng Shui. It seemed that the wind was favorable on my side during that time and it gave me a glimmering hope that soon the dream I dreamt will come to reality. Eight years after, my team leader approached me and asked if I want to travel with them in Hong Kong; without a second thought I agreed with a burst of excitement. It was a year after when we flew to Hong Kong exactly June 2, 2014, -- determined the measurable success of my goal.
Dreams do come true, if only we wish hard enough. You can have anything in life if you will sacrifice everything else for it.

Peter Pan
C.) It should be

ATTAINABLE
Dream big and the sky's your limit.
You have to believe in yourself that your dream is attainable. Being persistent is one key in attaining one's dream because that what keeps you going no matter how many people tried to discourage you or long will it take--just be persistent. There is no harm in dreaming big for as long as you know how to attain it. Don't just dream big because it's sky's the limit but because it is possible to achieve it. You must have all the necessities needed in achieving your goal. Gather informations related to your goal and always have a definite plan that you can carry it out. An achievable goal gives you motivation and being motivated gives you greater possibilities toward success.
Living the dream is simply a form of living your passion.
By the time I heard the news on Disneyland Hong Kong, I know that my dream is within arm's reach. It motivated me to work hard so I won't get caught short during the trip because all I wanted is to enjoy living my dream in "The Happiest Place on Earth" without any conerns regarding money. In fact, I was able to shelled out P15,000.00 ($300) only and that includes my accomodation for 3 days, plane fare back and forth, foods, amusement fees, chocolates, train fares. Take note, for that amount alone we were able to go to Ocean Park and a 1 day side trip to Macau. Worth every single penny and very attainable isn't it? That day, it isn't only my dream that I was able to attain but it was also the day where self-fulfilment was realized. It isn't about how much money you have it's about how much you enjoy with your money.
Happiness Isn't About How Much You Have, But How Much You Enjoy Life
D.) It should be REALISTIC
I do believe in fairytales and I do dream big when I was a child and taking action towards the fulfillment of my dream was the ultimate key in making it come to life.
The way to get started is to quit talking and begin doing.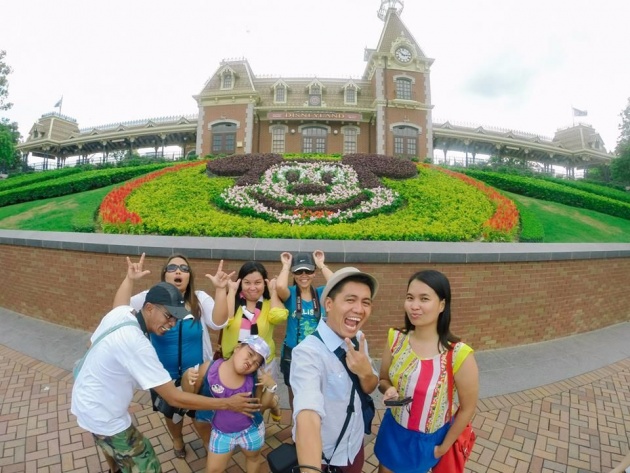 Indeed "The Happiest Place on Earth" / Photo Credit: Joseph Bacalso
When I set foot on "the happiest place on earth" that was an attestment of a realistic dream; a specific, measurable, attainable and a realistic one. Watching the Disney Princesses and other Disney characters that come to life was like watching on a real big screen and I even had an interaction with them. Mascots they may be but to my naked eyes it was a vision of a child's dream. They painted a smile on my face the whole day and night.
E.) It should be TIMED
Setting deadlines to your goal can help you attain your desired dream. This will give yourself a definite thinking that will drive you in achieving your goal. It aides you in finding your means to make your dream real.
Even miracles take a little time.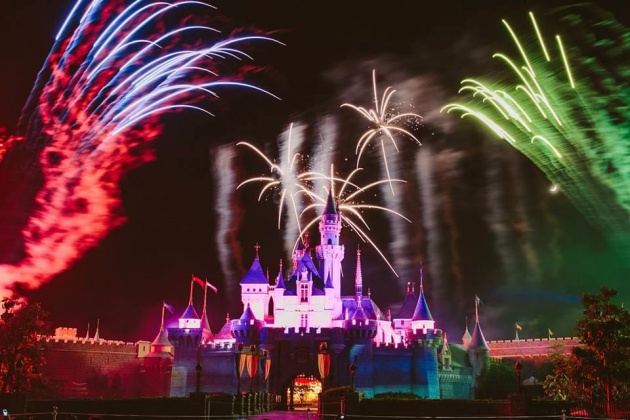 You'll never know when the time comes. One of the highlights in Disneyland is the firework show before they end the night. / Photo Credit: Joseph Bacalso
But as for me, I set my goal to achieve before the age of 40. It was a long term time-frame because I knew from the start that it will be hard for me to go to Anaheim California since I am not financially loaded. Though it's quite long but still I made my dream come true few years before it reached the time framed. Sometimes it's all about timing, when it's not meant for you it won't be laid right under your nose but if it's meant for you fate will lead you to it or more often than not it knocks on your door. Just make sure that you are ready when the time comes. Good for me I had almost a year of preparation before the big day.
Disneyland Firework Show as it ends the night. / Video Credit:
Dei Ville
REWARD YOURSELF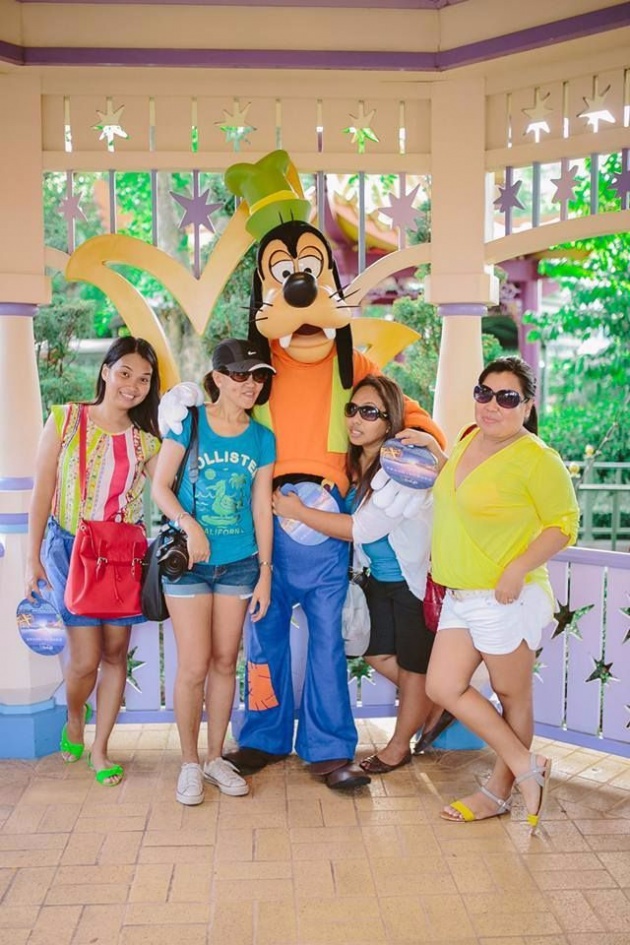 Meeting almost all of Disney characters was such a great gift to myself. / Photo Credit: Joseph Bacalso
Dare to dream and believe that it is possible. It doesn't matter if it's small or big for as long as your heart is into it, then you can go for it. Life is too short to let go of that dream. Picture yourself in that dream and if you can see yourself, then don't hesitate to follow it. Don't hold your dream to yourself; share it to other people (friends, family or relatives) so you will be accountable and that will lead you to do better on what you plan for. Work on it! Only hard working people are achievers of success and once you do, make sure you enjoy it. Reward yourself and be grateful to yourself in fulfilling your dream.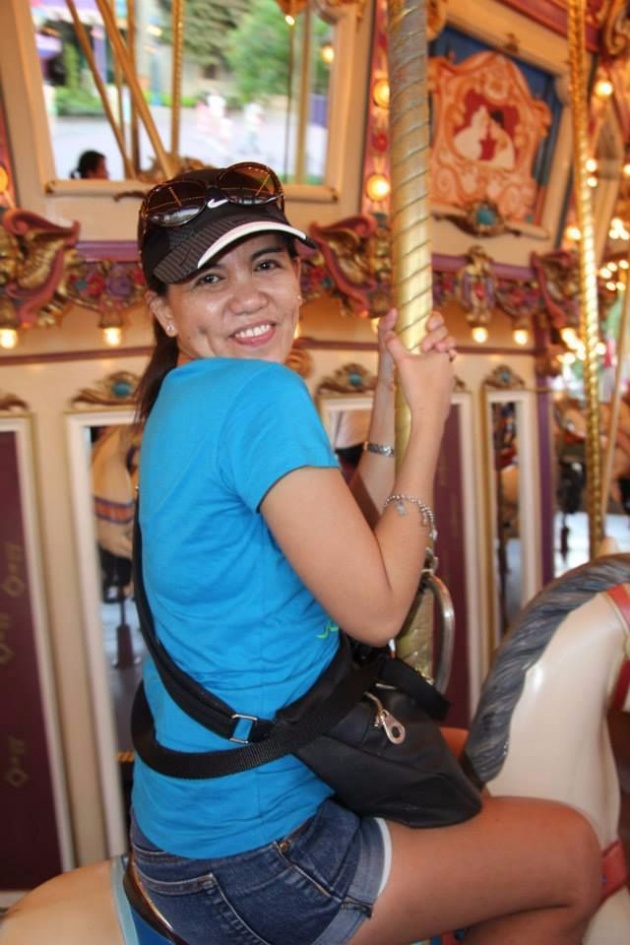 My happiest day ever. / Photo Credit: Dimpsy
As it was hailed as "the happiest place on earth"-- it was indeed! The happiest day in my life where I felt the child within outgrown the adult in me. All I can remember was smileys were seen all over my face the whole time. A lifetime experience that I can never forget and the day that I fulfill my childhood dream.
If you can dream it, you can do it.

Walt Disney
This blog is created and published by Dimpsy intended for bitLanders