When you are relaxing in your back garden, you need to be sun smart.
Even a cloudy day can leave you with a pink nose, dehydration, a sensitive scalp or white marks where your shoulder straps were!!!!! so here's everything you need to know to play it safe and cool.
SUN SPOTS
The sun's at its hottest in the middle of the day, so make sure you stay covered up with a hat, shades and sleeves from noon until at least 2 pm. It's the perfect excuse to stay under your beach brolly reading a book, or lounge around having lunch and watching the world go by from the comfort of a cool cafe.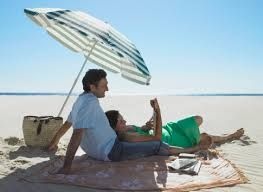 HAIR CARE
The best protection for your hair is a scarf or a hat, but if you don't want to wear one, spray some sun lotion onto your parting to protect your scalp.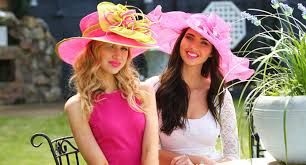 Lotion
Not your make-up this time_ suntan lotion. Check that your lotion protects against UVA and UVB rays. UVA rays cause wrinkles, UVB rays cause sunburn (remember UVA for ageing and UVB for burn). Most long-term damage is done to your skin before you are 18, so act now.Choose an SPF (Sun Protection Factor) of at least 15 if you are dark skinned, and 15 to 30 if you have medium to fair skin and burn easily.