1-Military Museum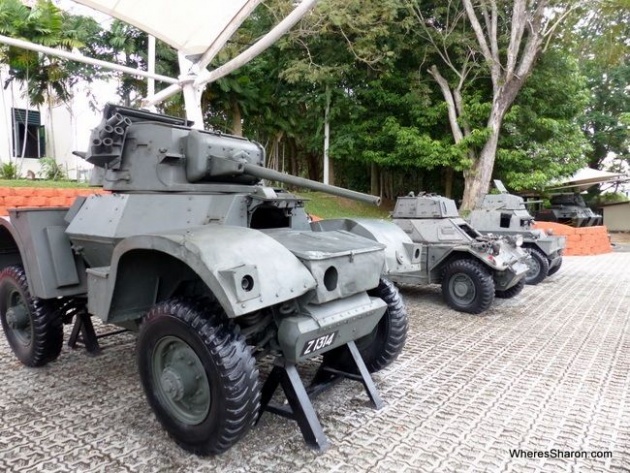 Port Dickson is home to a museum for the Malaysian Army and one of the top places to visit in Port Dickson is here. There's two sides to the museum: the galleries covering the military history of the Malay peninsula and the old military hardware – some of which you can climb on. It's the armored cars and helicopters that'll be more engaging to kids.
For the history side there are two buildings and a tunnel covering events and exhibits from early European involvement all the way to UN peacekeeping. The tunnel is a recreation of the ones used by Communist guerrillas during the Malay Emergency. A few rooms just had captions in Bahasa Malaysian but most had English too.
I liked the galleries, as there was a lot to read. This didn't interest S, who was with me. She was much more interested in the big things, especially ones she could climb on. There was a train, lots of armored cars and jeeps, and some helicopters and planes which were the highlight for S. We comfortably spent a couple of hours here.
The museum is located approximately 500 metres from the traffic lights that are 1.5km south of Avillion. Entry is free.
2. Ostrich Farm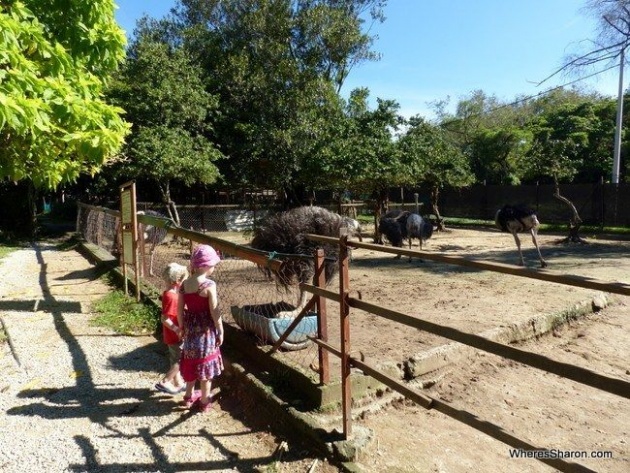 Located in the south of Port Dickson is this surprisingly fun attraction. It is definitely one of our favourite things to do in Port Dickson with kids. While Ostriches are the stars of the show, there is actually quite a lot to do and many animals to see.
There are quite a few ostriches which you can feed (although I'd not recommend that for small kids – they've got big beaks) and pet. These birds do get very big – up to three metres tall and 150kg.
The big draw card for our kids was the chance to ride on an ostrich! Anyone under 40kg can have a ride – it costs RM10 for kids and RM15 for an adult. The kids were well looked after with two staff making sure they didn't fall off and guiding the ostrich around. The rides didn't go for long but the kids loved them.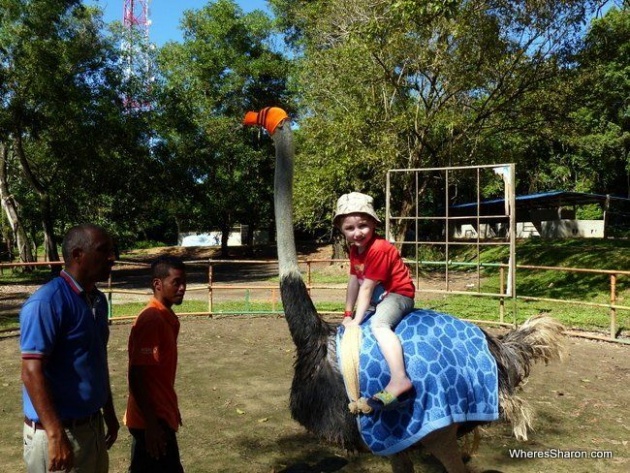 What we liked even more were all the other animals – especially the rabbits and guinea pigs. There were horses, donkeys, goats, fish, chickens, turkeys and peacocks as well. Most animals could be fed (you had to buy the feed – RM3 a bag). A few animals ran around outside of the pens or in pens you could go into. You could could get close to most of the animals. Some could even be picked up and patted which S and Z both really enjoyed.
3-Beaches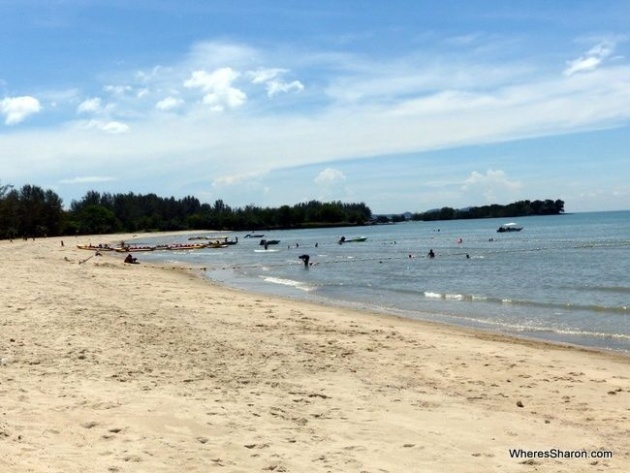 The most popular of the Port Dickson things to do is obviously its beaches. These beaches are lovely for relaxing by and great for kids to paddle in the water (there's no surf and shallow water for up to 50 metres from the edge of the water). These beaches are picturesque and relaxing places and are unsurprisingly popular with Malaysians.
The beach just south of Avillion, Tumasek Beach, has a playground and some facilities like toilets and a place to change as well as food and drink vendors in the car park. You can get a basic but cheap meal in the afternoons/evenings and watch the sun set over the water.
4-Go on a day trip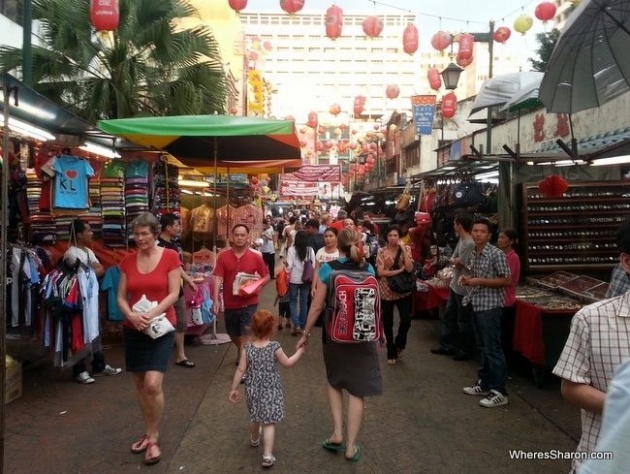 In addition to the places to go in Port Dickson above, one of the best parts about Port Dickson is its proximity to many other places in Malaysia, primarily Kuala Lumpur and Melaka. Melaka is only an hour away and Kuala Lumpur about an hour and a half. It is easy to make a day trip to either of them.
5-Best hotels in Port Dickson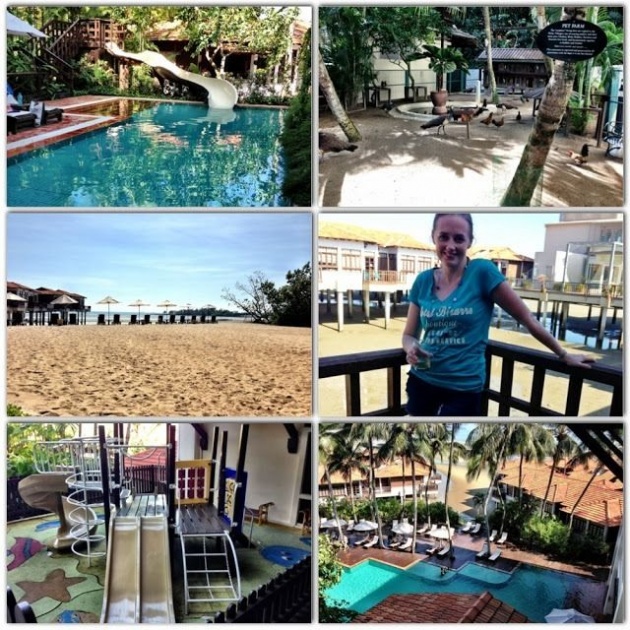 We have a clear favourite resort in Port Dickson – the Avillion Port Dickson. We love the water chalets here and the primary reason we returned to Port Dickson was to stay here again – these chalets are excellent and work well with kids.
The resort also has great facilities – three pools (including an adults only and a kids option), kids' playroom, several restaurants, a petting zoo and just beautiful grounds.