GARLIC BREAD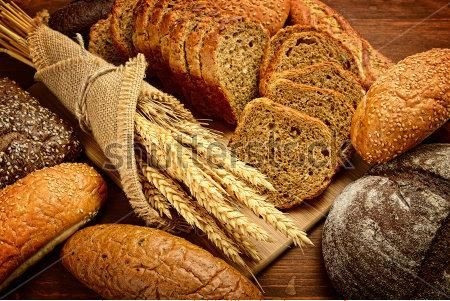 Garlic is well known for its good flavor. When we add garlic in any recipe it adds up the taste of recipe. Not only this, garlic is also good for health. If you have body pain or knees pain then it has good role to relieve these pains. Even some time it is used for beauty treatments like to cure scars. You can add this beneficial spice in your breakfast also. That will add good flavor in your routine simple bread or toast. Let's have a look how to make this garlic flavored bread in home.
Ingredients:
2 piece sliced bread
1 tsp garlic paste
2 spoon salted butter
Italian herbs or pizza herbs
Method:
Take a bowl and butter in it.
Wisk the butter properly.
When it gets soft add garlic paste and herbs in butter and mix well.
Now with a spoon apply this garlic butter on both sides of bread.
And roast the bread on pan or in oven. You will enjoy garlic flavored bread.
Tips:
You can also use this garlic bread for making sandwich.
Apply only that quantity of butter on spread what you like.