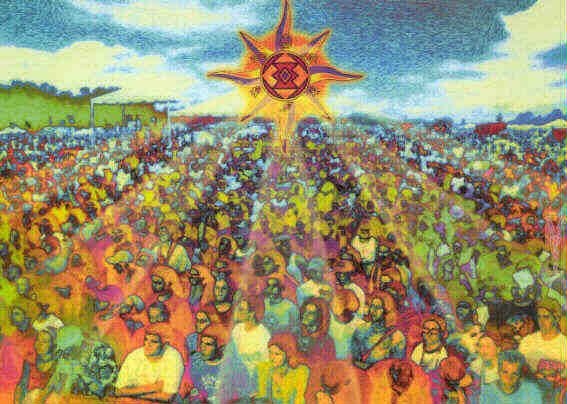 This past weekend I attended the 2014 Gathering of the Vibes Musical Festival at Seaside Park in Bridgeport, Connecticut. I was immediately blown away by how awesome this festival was. From the food, to the music, the Vibes didn't settle for anything but the best.
Upon entering the gates, I realized how the festival got its name. Everybody was in a friendly mood and eager to have as much fun as possible. It was all about the vibe at the Vibes.
I camped for all 4 days and caught some of the best live music in the world. The Disco Biscuits performed with two members of the Grateful Dead; Lotus did a killer Talking Heads deconstructed set; John Fogerty slayed his CCR; and Moe. kept the good vibes rolling through the Sunday summer sun.
Pot smoke filled the air in Bridgeport this past weekend, and it was certainly a great place to have the munchies. Gouda Boys food truck was serving up their famous Gangster rolls, stuffed with your choice of meat, macaroni & cheese, bacon, and then smothered in their amazing gouda cheese sauce. I had to keep going back for more.
Click Here for Lotus - Talking Heads Deconstructed - Live at the Vibes: archive.org/details/lotus2014-08-01
Click Here for the Disco Biscuits with Mickey Hart & Bill Kreutzmann - Live at the Vibes: www.youtube.com/watch?v=I_4qm6k0PiI
If you didn't make it this year, you should look into coming to the Gathering of the Vibes next year for their 20th anniversary music festival!