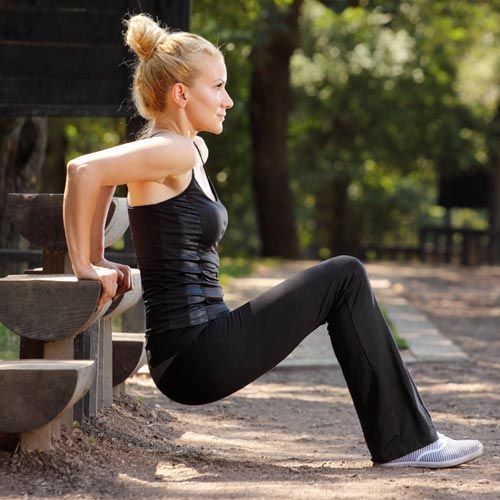 We're officially giving you permission to skip the gym. But don't hop on the couch just yet—it's time to head outside. The weather is perfect for outdoor workouts right now, and exercising outside can add a ton of versatility to your tired fitness routine. Check out these 9 ways to make the most of your al fresco sweat session.
Way before you were tied to a gym contract, you used to sweat it out on the jungle gym. And guess what—that same park equipment can still help you tone up for free. Head to the nearest park and try these playground-inspired exercises.
A park bench is the one of the best pieces of workout equipment, says Mike Wunsch, a National Strength and Conditioning Association-certified personal trainer in California. It can make your usual moves easier or harder with a few simple tweaks. For instance, pushups and planks will be a little simpler when your upper body is elevated. Or if you want a challenge, you can do a rear-foot elevated split squat by standing in front of the bench and lifting one foot behind you so it's resting on the bench as you squat, says Wunsch.
Instead of the same old outdoor yoga, try Pilates instead. These 9 abs-sculpting moves can all be done absolutely anywhere—no gym or equipment required. Just grab a mat and find a nice patch of grass.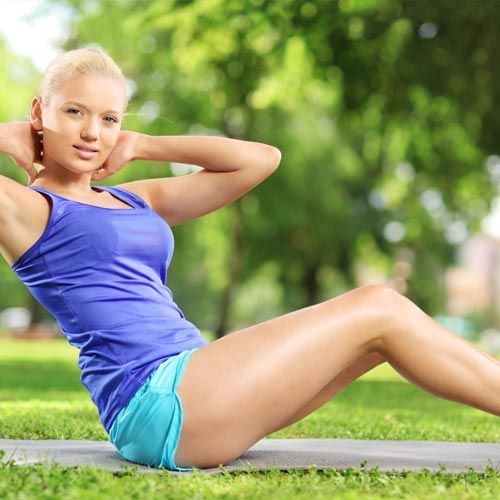 If you find yourself missing your normal workout equipment(we know, change is hard), then take a few things with you. Grab a TRX and anchor it around a pole, a tree, or park equipment. You can also bring resistance bands for an added challenge.
If you can find a track at a nearby school or park, it's the perfect place for uninterrupted interval training. Be your own bootcamp instructor with this outdoor circuit.
Your muscles work even harder on sand since it's an unstable surface. And even if you're not near a beach, you can probably find a patch of it in a park or jungle gym. Try these five beach exercises that maximize your calorie burn.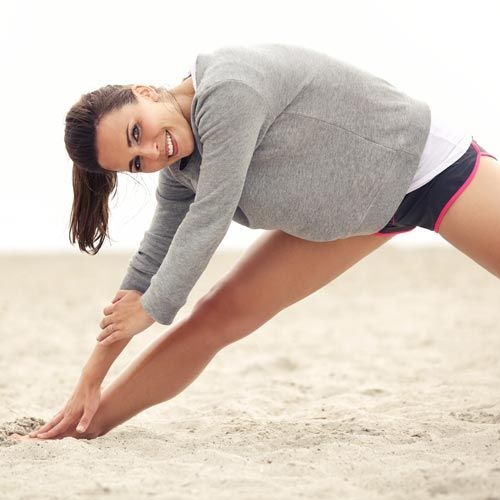 If you exercise strictly indoors you may need to upgrade your footwear before hitting the trails. "The main difference between a running shoe and a trail shoe is the lateral stability," says Wunsch. Look for cross-trainers or trail shoes with a little more side-to-side support.
Seriously. You can do a whole workout with branches and logs that you find lying around outside. Check out this insanelycreative outdoor workout for inspiration.
The best thing about sweating outdoors: "You're getting cognitive benefits instead of just staring at a treadmill," says Wunsch. When you're thinking about your surroundings and your steps rather than running on autopilot, you get even more from your workout. "It changes your perspective, and you get the feel-good benefits of being outside," says Wunsch. That beats a crowded gym any day.