Hey guys! I know you've all had this dilemma before at least one point in your lives. It's a Friday or Saturday night, you want to meet up with a group of friends but, you don't know where to go. Then someone says, let's just go to a bar and you all say okay, but which one?
Well, in honor of the great month o July, great beer month, I will advise you to go to one of the greater biergartens in our lovely five boroughs of awesome. It's not the city, or queens, I'm talking about Radegast Hall and Biergarten in Williamsburg, Brooklyn.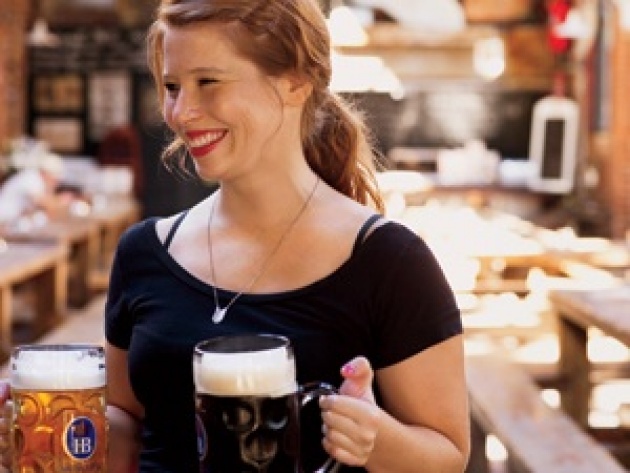 To continue honoring this wondering month of great beer, the Biergarten features a long and hefty lift of German beers that you'll really have fun pronouncing when ordering.
Now when you're at this Biergarten, you'll notice some awesome live Jazz playing, the long dining tables in the Bier Halle and that all the great beers come in pints and liters and they are all served in these cool and slightly heavy Lager glasses.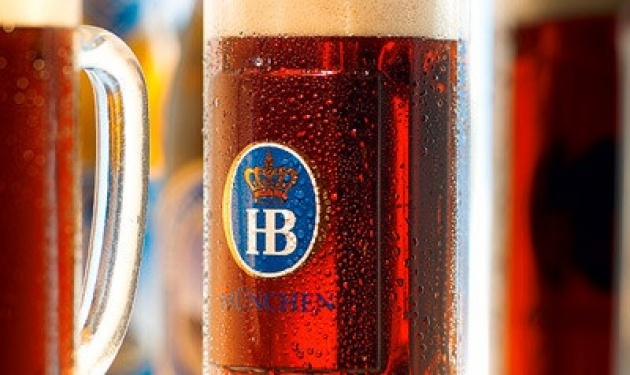 One of the greater German beers on the menu includes the Hofbrau Munchen Dunkel, this beer is perfect for those who enjoy a darker beer. It is a Munich style beer with a 5.5% alcohol by volume, and brings in tastes of malt, some sweet caramel and a bit of nuttiness, with a slightly bitter end.
Definitely a great beer for those who want to try something German but don't want the risk; theHofbrau Dunkel is sure to satisfy any palette as long as you can appreciate beer.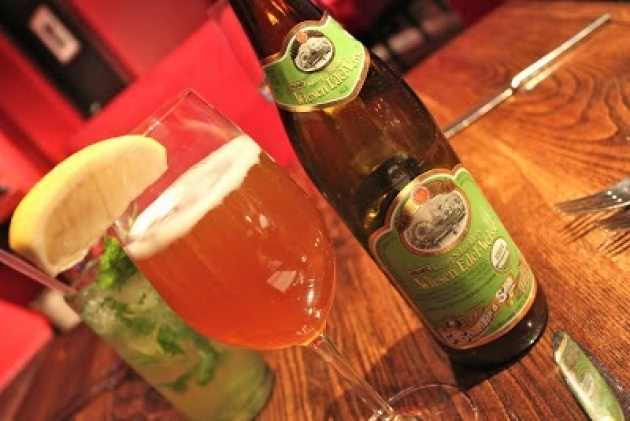 Another good German brew for all the is the Schneider Georg Schneiders Wiesen Edel-Weisse; it pours pale yellow with a white head, a crisp beer with hints of wheat, yeast and a fruity appeal to the tip of your tongue with an alcohol by volume percentage of 6.2.
Wiesen Edel-Weisee is the one you crave on a hot summer day or if you just want a nice light beer with a little bit of kick to it.
So if you're ever around any of the five boroughs, you should definitely come on by to Radegast's Biergarten in Brooklyn.
It is sure to please your German beer palette so; I'll see you there. Friday night? Yes.