A landmark in the history of Ghazni that helps exposing cultural aspects of Afghanistan. "The ancient Afghan city of Ghazni has been designated an Asian city of Islamic Culture by the Organization of Islamic Co-operation. But outsiders will find it difficult to see the city's famous Islamic and pre-Islamic architectural wonders because of the Taliban insurgency." ( BBC's Hedayatullah Hamim).
Ghazni province was officially named Cultural Center in the World of Islam and Central/South of Asia countries. The ceremony for naming Ghazni as the Cultural Center in the World of Islam was held in provincial saloon of Ghazni in which 3700 national and international quests were attending. On behalf of ISESCO organization in Tripoli city of Libya in October 2007, Ghazni province, which has more than 100 monuments, many ancient places that dates back to a thousand years ago, was chosen to name so in 2013.
Abbas Sadri, ISESCO representative, officially named Ghazni as the Islamic center in the world. Sadri said: "ISESCO organization has prepared a few contracts to be signed by the ministry of Culture & Information of Afghanistan in the next few days." Similarly Musa Khan Akbarzada, the Ghazni province governor, says that the final ceremony would be held in the Culture Center in the oncoming month of October in which senior governmental officials from within and out of Afghanistan are attending. According to him this ceremony is going to continue for a whole week and the guests can visit different exhibitions of this province.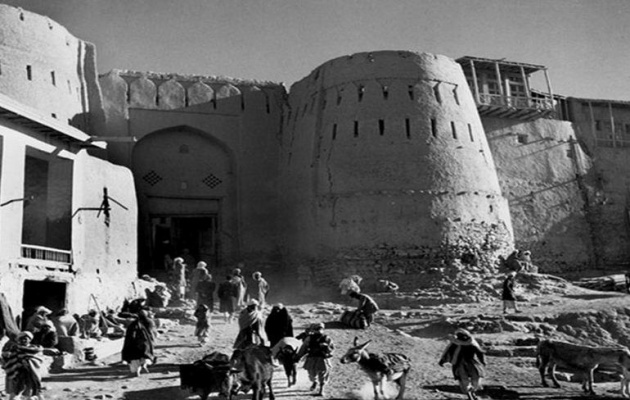 Akbarzada requested from the president to promote Ghazni province from a second ranked province to a first ranked province. "We are requesting from the president to put Ghazni among the first ranked provinces because of the honor that now Ghazni is the Cultural Center in the World of Islam." The president's spokesman, Nematullah Shahrani, said that it was an honor for the people of Afghanistan that now Ghazni is the Cultural Center of the World of Islam.
On the other hand Sayed Makhdum, minister of Culture & Information, said that declaration of Ghazni as theCultural Center of the World of Islam paves the ground for the union between Islamic countries, develops the science and real image of Islamic world, and helps in expansion of the peace message of Islam throughout the world.
(8 Sobh Papers)