Giving which is known as intentional transfer of something to others. And this year on December 1, 2015 #Giving Tuesday right give all of us a golden opportunity to participate in the global day which is especially delicate to generosity and give something to others.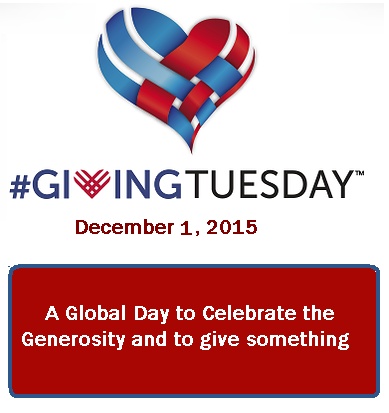 What is #Giving Tuesday And What's the Idea Behind It?
#Giving Tuesday was started in 2012 by 92nd street Y, which is a Cultural center in New York City. The common purpose of the giving Tuesday was to bring the people around the world together to encourage and intensify the acts of kindness.
This Global day help to unite the Nations around the world and brings about the real change in their communities with sense of sharing and caring.
Charity means giving voluntary help in form of money or other to those who is in need. Here word Voluntary help is used to define that nobody will compels you to donate. It will be your own generosity. Nobody will ask you to denote in hundred's or millions but even your small share and care can aid to improve the lives of millions.
That's the main idea behind the #Giving Tuesday is to tackle the causes in society by pooling even small savings of all donors around the world. That's now online websites contribute a lot to encourage the people to donate a small proportion of their hard earnings to needy and to develop a sense of selfless.
What Can We Do?
So now we all well know about the goodness idea behind the #Giving Tuesday. Now your question may - Can you participate in #Giving Tuesday Campaign? If yes, then how?
#Giving Tuesday Which on coming December 1, 2015 is great day to remind all of us to share a bit of our earnings to tackle the worries of others. And all of us can start Christmas holiday planning with sense of giving to make others lives easy.
You can also participate in those generous efforts. Once we think about making charity especially online may be our mind query regarding fraud sits. And may be skip idea of online charity but many legitimate sites sponsor the online charity one of which is GIV.NYC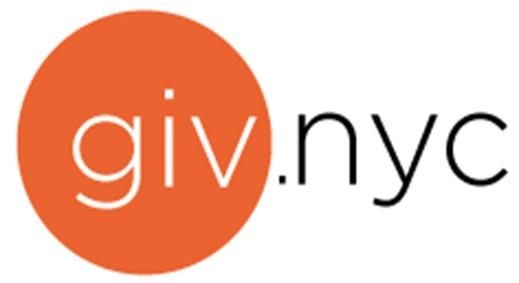 This website is where you can participate in live charity event of New York City. This website sponsors the many causes and collect donation around to tackle these one. You can also denote to these causes as per your own wish. Let's view various causes campaigns which can be tackled with our small donations:
TriLatino Triathlon Club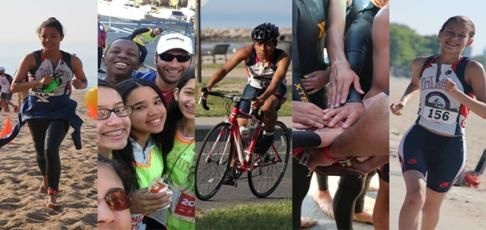 TriLatino Triathlon Club is the non profit organization whose mission is to uplifting the communities by increasing the participation in triathlon (swing, bike) and promoting healthy lifestyle. Their agenda is to provide everyone opportunity to get benefits at affordable prices. They give the training to athletes to boom. Everyone is welcomed here to learn athletics activities and even for fitness. Instead of athletic training the youth are also engaged to improve the academic performance.
TriLatino coach trained everyone in friendly and safe atmosphere where nobody is left behind. You can promote their noble idea with your collective efforts of donating to expand their activities.
Showered With Hope Inc.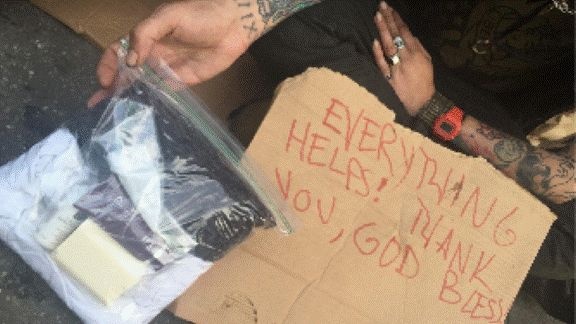 Homeless is serious issue which effects the life of every homeless individual miserly. As per the Showered with Hope organization homeless is the root cause of many other issues which can be solved with collective efforts. They believe providing the personal hygiene and self-sufficiency can help to solve their problem a lot. They believe the collected funds can be used to provide them mobile showers, toilets, changing rooms which can be used by homeless person at various hot spots. They can get at least personal hygiene like hot showers and clothes which can be collected from cloth donation.
This non profit organization is founded by a group of students at New York University and overall their motto is to help the homeless individual with personal hygiene.These mobile hygiene service will help to refurbish their sense of dignity and most important they can seek the employment opportunities.
Border Crossers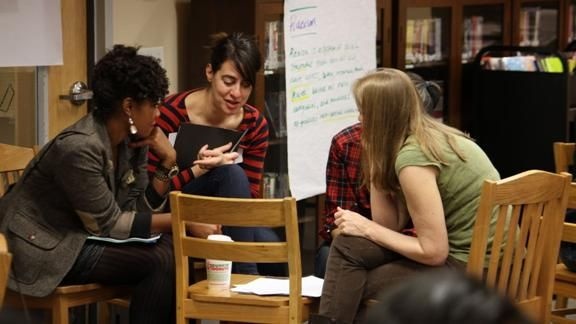 The mission of this Non-profit organization "Boarder Crossers" is to teach and empowers the educators to take apart the outline of racial discrimination and injustice. Border crosser will educate the teachers to stand for racial justice in their schools. They believe teachers can influence the mind of youngster's with their thoughts and meaningful conversions about the identity and equity.
Prep for Prep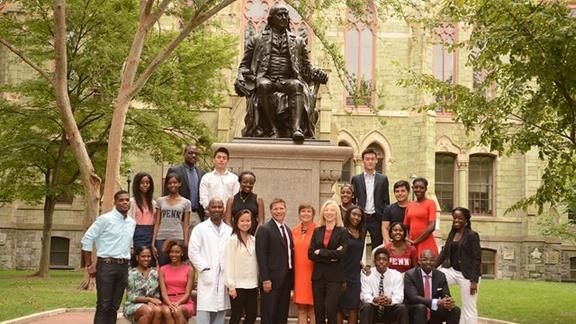 This is most successful non profit organization in the New York City which is well famous to Identify and prepare exceptional leaders with superior education and higher opportunities. This organization has about 4,000 students and all from low to moderate income families which are selected with cite wise talent. Here 6,000 students are nominated who compete with each other for 225 places. The selected students have to complete 14 months program. Once they complete the preparatory, prep placed them at independent schools and boarding schools and also offers them opportunities for academy accomplishment and personal growth.
Prep for prep started at 1978 with 25 students and three teachers but with time and its fruitful results get lot of help and success. You can promote their collective and progressive efforts with your donations and support.
Inner-City Scholarship Fund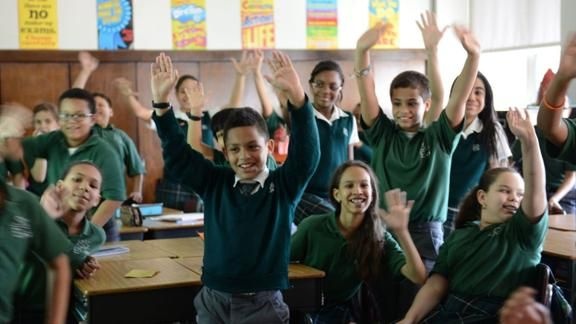 This non profit Inner-City Scholarship organization comes forward to help the families with financial help to provide their children better value based K-12 Catholic education. The main agenda of this organization to help the families living below the poverty line and provide their children education and tuitions aids to break the poverty cycle.


Library For All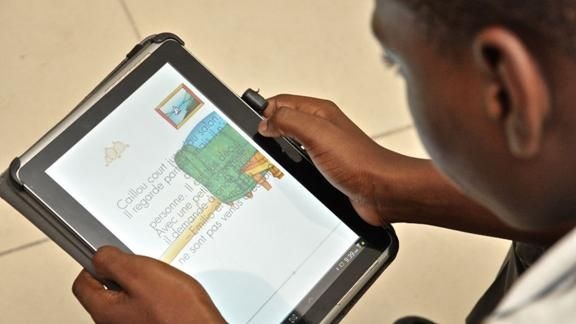 As name of the organization says about itself that is library for all. The main motto behind this non profit organization is to make available the quality education to all. Education is a step forward to life of high quality with good earnings and healthy living. For quality education books plays vital role. Quality contents help a lot to learn with quality and to achieve higher academic performance. The main agenda of the Library for all is make available the quality material of education to all online. Because knowledge has power to aspire and learn everyone to uplift from the poverty. You can also join their journey of spreading knowledge
Food Fight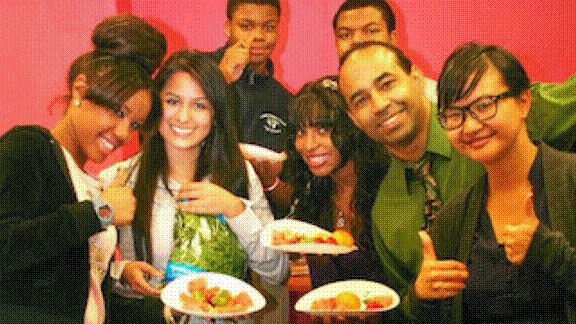 Food fight is also a one of non-profit organization stands for to spread the revolution among the population by changing their approach to recognize the food and way of eating. As per their opinion food tools and knowledge will help them to know about the healthier choices and they can even be a model for their family and society.
Their opinion is influenced while they watch that school students bring chips and other unhealthy snacks in their bags. These unhealthy foods habits not only impact their health but also low their ability of concentration in class room.
As per their thoughts to tackle this cause three main steps need to integrate awareness, education and action. For this purpose they offer a tool kit related to food literacy which will provide all necessary resources of information they need to know. And this will empower then to pick healthy habits for family and themselves.
Instead of these Non profit Organizations many other organizations are sponsored by the GIV.NYC Company on #Giving Tuesday. All these nonprofits communities will participate in live event of New York for grant. The winning cause will get the grant of $10,000.
Now Question is what can you do? You can help these communities with your vote and can promote them on social media and around for more votes. For this purpose First Get registered at GIV.NYC Website and choose your favorite cause and vote it by clicking the heart shape button and moreover you can also donate some money to favorite one.
My favorite Non profit Organization is
Girls Educational & Mentoring Services[GEMS']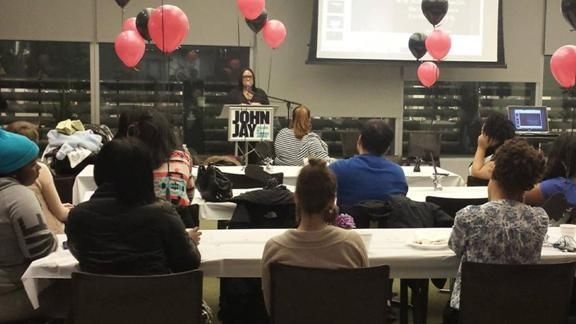 This non profit Organization stands for Girls education and empowerment. The main agenda of this community is to educate the girls between the ages of 12-24 years who faces the commercial sexual exploitation and to stop the domestic trafficking of children.
GEMS' believes the educated women an bring great change and successes in the society.
You can also support your favorite cause and even you can also buy the online tickets for this live event which is to be held on December 1, 2015 and you can cast your live vote for winners.
That's all. Your few steps of help can sort out the big issues of communities.