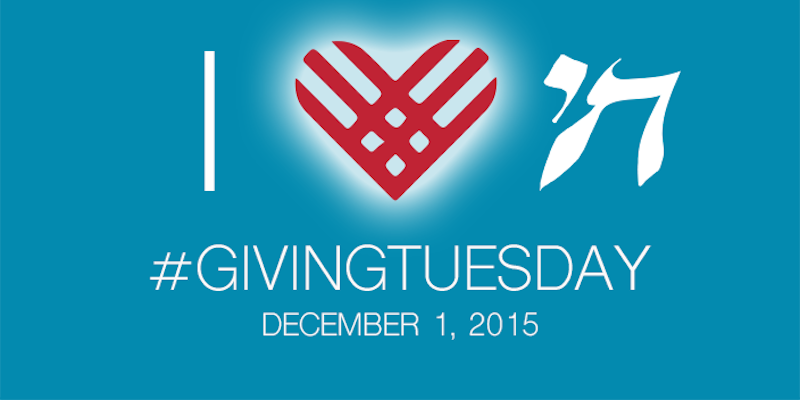 PHILANTHROPY.
I have first made to know about this word when I started watching videos of specific people such as Manoj Bhargava and Washington SyCip. It's up to you to find out who these persons are but they are great philanthropists in this generation, internationally and locally in the Philippines.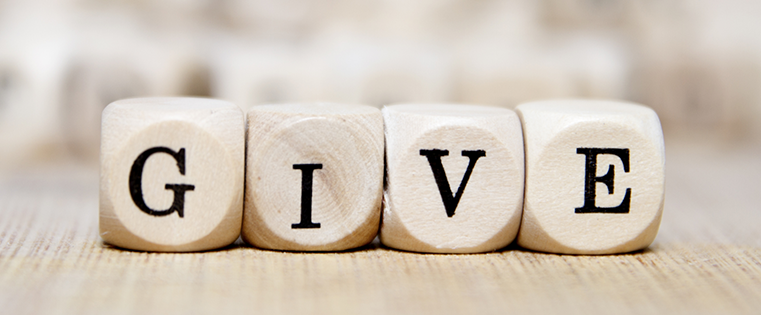 Anyway, Philanthrophy is a Greek word which basically means love of humanity. It is mainly identified by exercising their values in giving and volunteering the benefactors.

After watching these videos of Manoj where he had given more than half of his earnings to the development of certain products which will help the poorest part of the world. Then Washington has also influenced me in terms of being a giver to the community in the Philippines since he has been giving a certain percentage of his earnings too the poor communities here in the Philippines.

This is also one reason why it is good to be here in bitLanders, in a way, aside from being able to earn bitCoins, everyone has also a way of giving back to the world what we have earned. And I had been really glad that this became a medium for me to also be grateful and learn the art of giving too.

When I read Mr. Micky-The-Slanted-Salerno's blog, I was happy to learn that there's a new philanthropic company who has the heart of giving back to the community as well.

Givkwik as per their website is a purpose-driven software company, which services are inspired by the concepts of impulse philanthropy and democratized decision-making. It is a corporate social responsibility innovation in action which is a leading global professional services client who had engaged its employees in deciding how to give away a huge $1.2M.

That amount is indeed a huge one and it's definitely a serious matter of giving.
And in line with this, Givkwik has just launched it annual #GivingTuesday campaign. What is this campaign by the way?

Base on their website, this is a Global Celebration of Giving. Isn't it nice to learn that there's something like this is happening in the other side of the world?


#GivingTuesday was founded in 2012 by New York's 92nd Street Y in partnership with the United Nations Foundation. It has helped the community thru their outreach and kindness.It is now on its fourth year. I wonder why I have not heard of this specific celebration from the previous years but it is better late than never.

Obviously, by its name itself, it is being observed on Tuesdays following the Thanksgiving in the US. And it is also a kick off of the season of giving. Since the holidays are also coming up, #GivingTuesday is a good way of starting the heart of giving.
I had already given my vote to Sustainable Health Enterprises (SHE). This invests in people and ideas that are typically overlooked (and often taboo) to drive social and economic change. Since I am a woman as well and this addresses on girls' and women's issues. Better sanitary protection, PERIOD.
Girls and women in developing countries can miss school and/or work--up to 50 days--because they don't have access to affordable sanitary pads. SHE is increasing girls' and women's access to affordable sanitary pads through sustainable businesses.
I am hopeful that you would also vote this specific cause. Or whatever cause that touches your heart. Voting is free!
Check the link below to vote:
I should also like to stress out the mighty minds behind this specific event. Whatever and whoever these nonprofits, civic organizations, businesses and corporations, as well as families and individuals who had joined and had been very generous, the Almighty One will return back to each and everyone of you the favor more than a hundreds fold.
But aside from that, anyone, anywhere can get involved in #GivingTuesday. We can join the movement use the free tools and resources on givingtuesday.org to get started. Here's also an image which shows 20 ways to give in #GivingTuesday: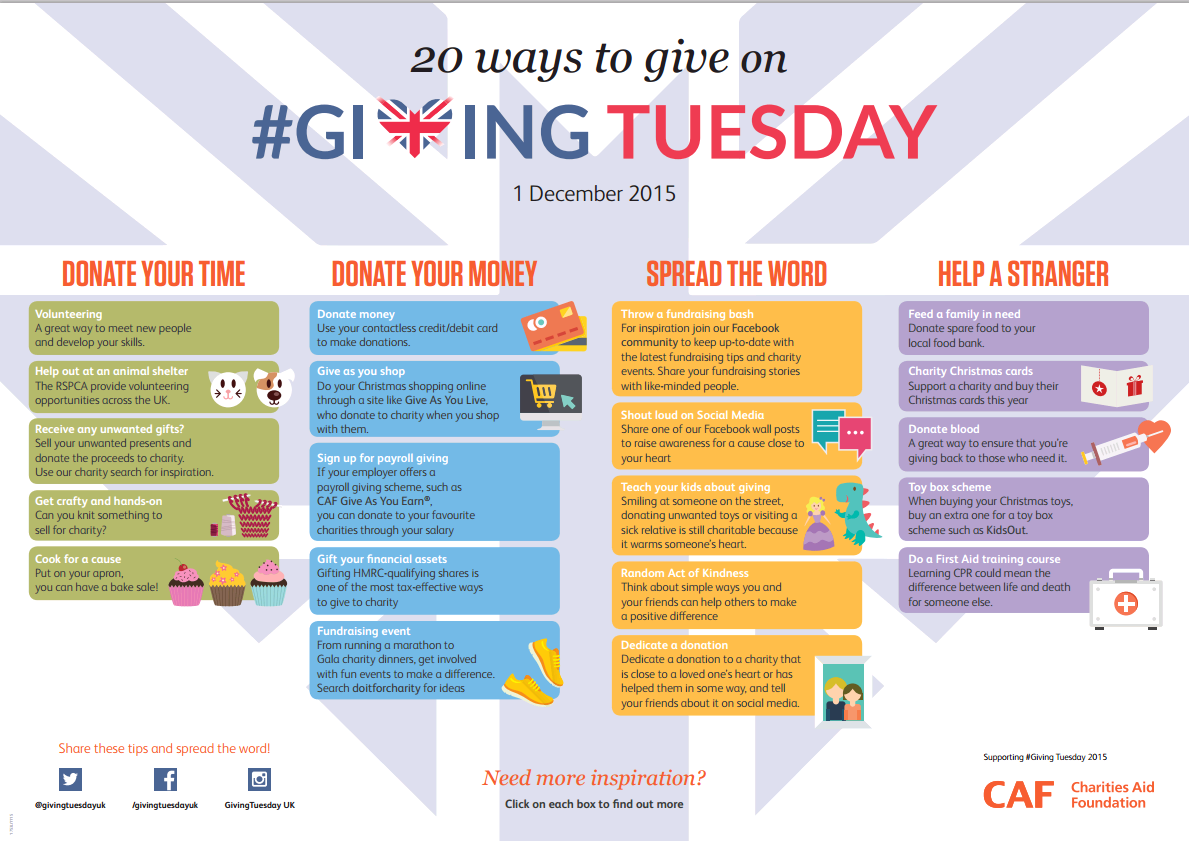 images credit : @GivingTues