Short Introduction of Givkwik
What is GIVKWIK?
Givkwik serves as a way to unite organizations and communities worldwide which is founded by Jason Rosato on 2012. They make it easier for everyone to recognize different causes specially the non-profit organizations starting when they launched GIV.NYC. This is Givkwik's way to help these organizations promote their cause and missions to be more popular and help them get more sponsors and donors. This is a purpose-driven tech company to easily connect people with non-profits.
Benefits of Joining Givkwik
Givkwik For Companies
Givkwik creates turnkey engagement programs to make it easy between employees and customers get involved in workplace giving programs.
Givkwik For Communities
Givkwik offers these communities a workplace online for their group making it easy for the members, friends, families and anyone to give more causes together.
Givkwik For Causes
Givkwik makes this easier for sponsors and donors find you and share stories behind your cause and its mission and vision.
Up Coming Event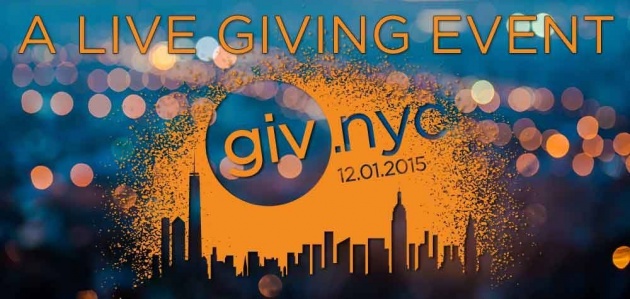 GIV.NYC will be celebrating their annual global giving celebration live in New York, on December 1, 2015, a #GivingTuesday event. This was launched yearly as a global celebration of giving. Their purpose is simply bringing together different communities,non-profit organizations, companies with different causes who joined this event.
We have to choose and vote our favorite charities. Top 25 are qualified for the next round then the final top 10 will present their cause to everyone and have the chance to win $10,000 and more.
Join the global giving event in 1 Evening with 32 Non-profit orgs together with 275 people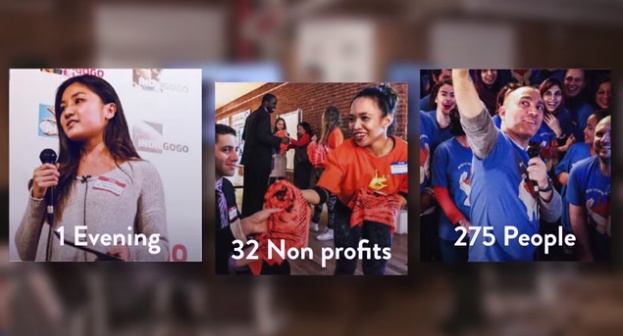 GIV.NYC 2015 Presents a day of GIVING
Vote for your Favorite Causes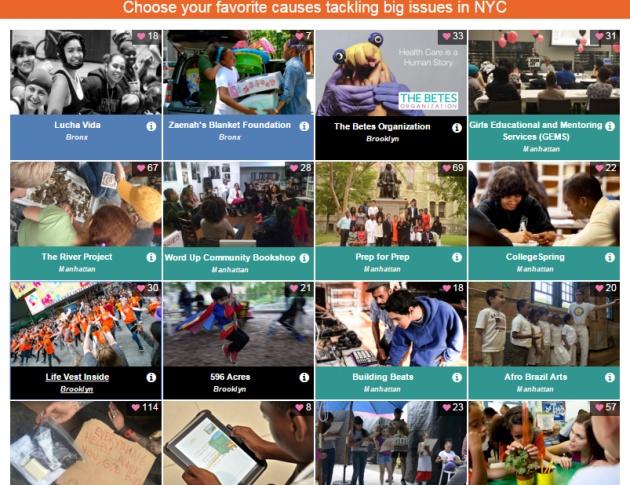 How to Vote in GIV.NYC?
Step 1: Visit the Site of GIV.NYC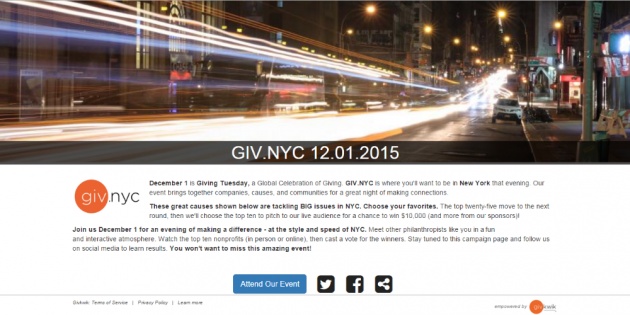 Step 2. Choose your Favorite cause.
Click the cause you had chosen and click
.


Step 3. You are prompt to log in via Facebook or gmail in order to vote.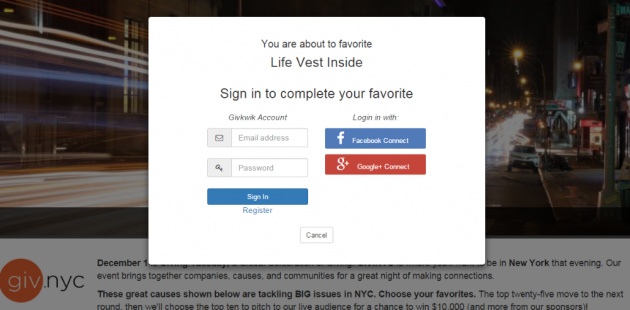 Here's a demo of voting (while voting for Life Vest Inside)

My Vote Goes to Life Vest Inside
Vote for Kindness Givkwik #GivingTuesday

Let's vote for Kindness. Life vest inside is one of the charities under Bitcharities of Bitlanders too. Let's make kindness go viral. I already voted them hoping they'll be one of the 25 non-profit organization that will move to the next round in New York. Vote Here!.

About Life Vest Inside
Life Vest Inside (LVI), is one of the non-profit organization who are there to encourage people of uniting and empowering the world with kindness and to cultivate awareness to individuals. They were supporting and influencing people to do small act of kindness to spread happiness around the world. Being kind and helpful to anyone who is in need, is a virtue. We should not expect anything in return when we are helping.
Life vest inside was founded on year 2011. This is one of their way to resist teen depression and bullying. LVI is empowering people, building self-value and self-esteem. They are using education, combined power of media, and technology to impact lasting change. These are really invaluable tools for bettering our world. Including Dance For Kindness events.
Life Vest Inside's Dance For Kindness Goal

Science of kindness
KINDNESS = a Healthier, Happier choice. This is a scientific fact that, every act of kindness is a healthy one.
Kindness stimulates the production of Serotonin, an antidepressant.
In every small act of kindness, it spreads through 3 degrees of separation.
What are the benefits of Serotonin? It can calm you down, heal your wounds and makes us happy.
The brain's natural pain killer is Endorphins which can be produced by doing acts of kindness.
Compassionate people have 2x the amount of DHEA which slows down aging.
Compassionate people have 23% less Cortisol, the infamous stress hormone.
Meet The Founder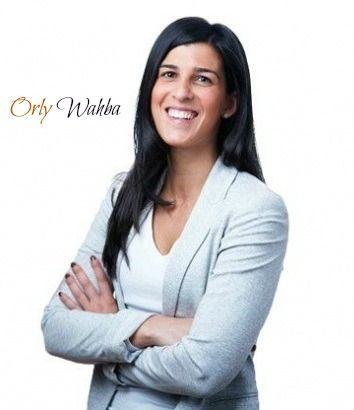 She is Orly Wahba, the Founder/CEO of Life Vest Inside (LVI), founded on year 2011. Through this organization, she's promoting the power of giving and let them realize that "In times of hardship, kindness, like a life vest, keeps the world afloat."
For over the past 10 years, she's a community activist and very eager in motivating and inspiring people to make the world a kinder place and supports local charities in her community and she's also an entrepreneur.
As an educator, Orly has been empowering children build their self-value, use their power to influence the world for good and to embrace unity. Orly Wahba has been an educator since 2004 for Middle school, Yeshivah of Flatbush.
As a role model and her kindness, community is growing by the thousands. More people are now giving of kindness. They have found that Kindness is contagious and really addictive.
She always says: "Kindness, don't just do it…LIVE IT!"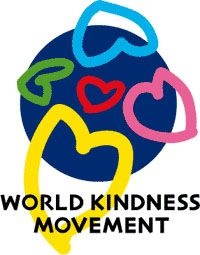 Orly is also an Executive member of The World Kindness Movement , an international movement with no political or religious affiliation, since September 2012- present (3 years - 3 months)

Honors & Awards of
Best Music Video
Video presentation of Kindness Boomerang in Hollyshorts Film Festival on August 2012.
Achievement in Producing & TED talk 2013
The short film Kindness Boomerang (Windows of Opportunity Inc. - WOO film festival) is directed by Orly. When her award-winning film went viral, Life Vest Inside gained international acclaim. This film received over 22 million views and counting. Even coverage in media outlets like IBTimes, CBS News and Ad Week. Then it gave a spot for Orly to speak at TED2013 about Magic of Kindness on March 2013.
This is a must-see film. While I was watching this video, I have this feeling inside wanting to do and spread small act of kindness too from now on. Very inspiring. Watch these videos and see how small act of kindness continue between more individuals.
Orly Speaks about Magic of Kindness at TED
Kindness & Consequence
2015 Woman of Impact
Presented by Jewish Federation from New Jersey on April 2015 because of her dedication, volunteerism and service to the community.
Certificate of Special Congressional Recognition
Presented by Frank Pallone (US house of Representative) on April 2015

Supporting World Kindness France Team
These were the Kindness partners in France waving a Life Vest Inside flag saying: "By living KINDLY, CHANGE is POSSIBLE." #WorldKindnessFrance

PROJECTS
1. Dance for Kindness

The purpose of Life Vest Inside's Dance For Kindness is to unite communities and empower leaders around the world. LVI organizes Dance for kindness yearly to kick off World Kindness Week.
Dance For Kindness 2015 is their 4th annual Worldwide event participated by:
10,000 global participants.
Over 32 countries.
Took place in over 80 cities.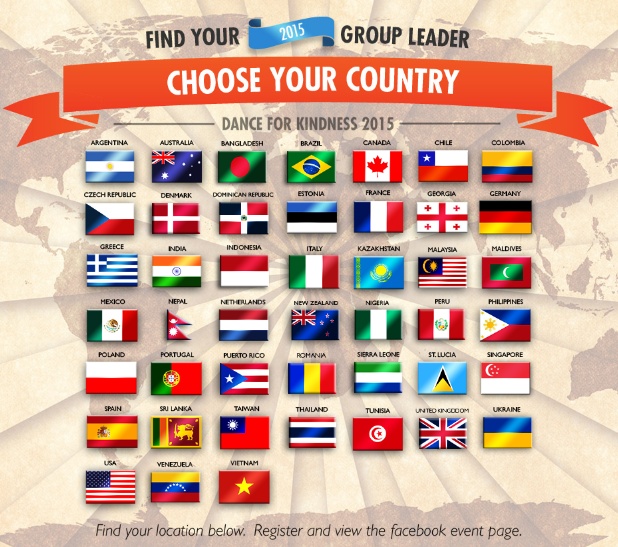 Check your leaders in your country here!
Freezemob/Flashmob. Participants pose in acts of kindness positions while music fills the air. Then afterwards, participants will unfreeze and break out into dance immediately when the Flashmob song begins.
Dance for Kindness 2015 Worldwide Flashmob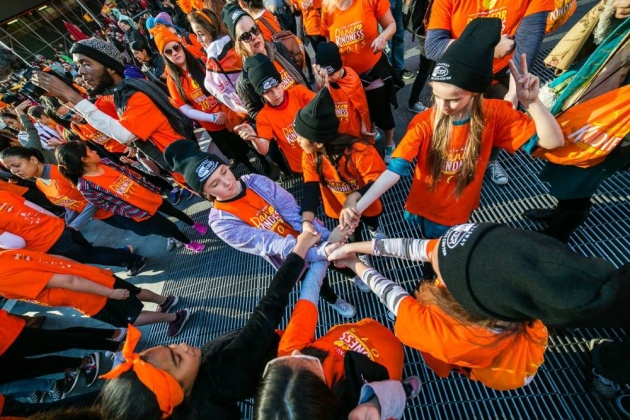 Dance for Kindness 2014 Worldwide Flashmob
Dance for Kindness 2013 Worldwide Flashmob
Dance for Kindness 2012 Worldwide Flashmob
Philippines Dance For Kindness 2014
I'm so happy when I saw this video, that our country also participated in this event. There are 2 leaders last year, 2014 from Philippines who acted on spreading awareness. And until now they participated again DFK2015. Hope there will be more places to join them soon.
Dance for Kindness 2014 Quezon City , Philippines
Dance for Kindness 2014 Gen. Santos, Philippines
Dance for Kindness 2015 Metro Manila, Philippines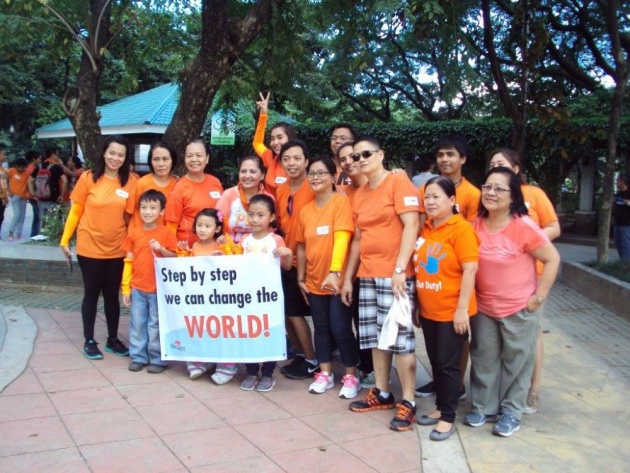 Dance for Kindness 2015 Gen. Santos, Philippines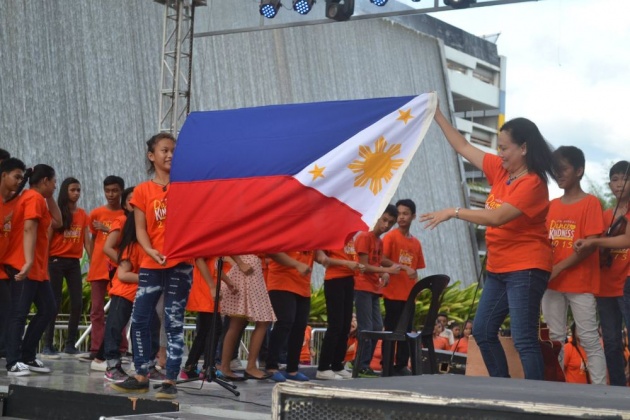 Wanna Get Involved?
Register here on August 16 Next Year!
Get up and Dance . Spread Kindness. Register for only $5.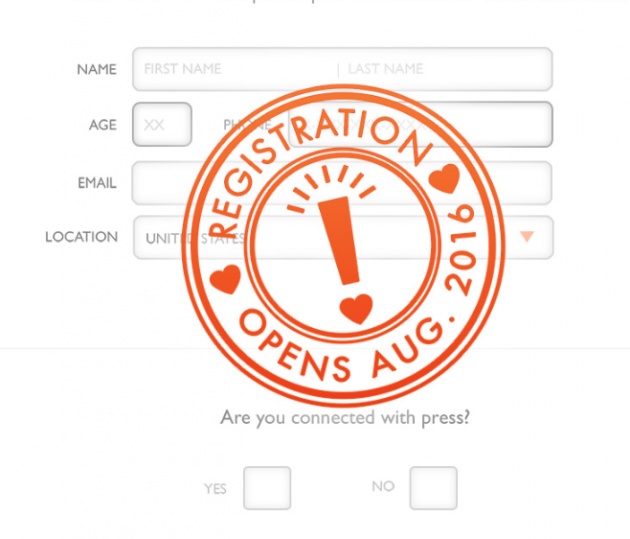 2. Project Hope Exchange
Give Hope, Get Hope in 30 seconds. Through this project, they collect and share 30 second anonymous messages from different people who had survived some difficulties in life to other people who are currently facing same problem. Check this video.Check this for sample http://projecthopeexchange.com/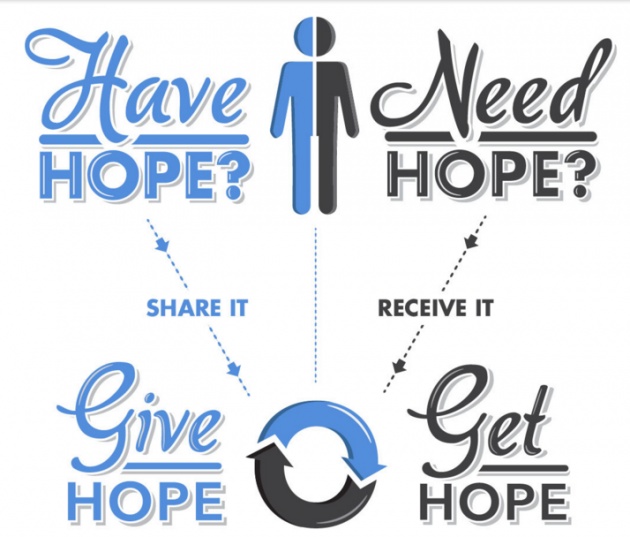 3. Act of Kindness Cards
These cards has different acts of kindness to trigger the person to do the act and pass the AOK card to other person once you completed the act. The purpose is to remind us that small things can make BIG difference. To spread awareness and help us recognize things that can brighten up another person's day. Buy AOK cards here.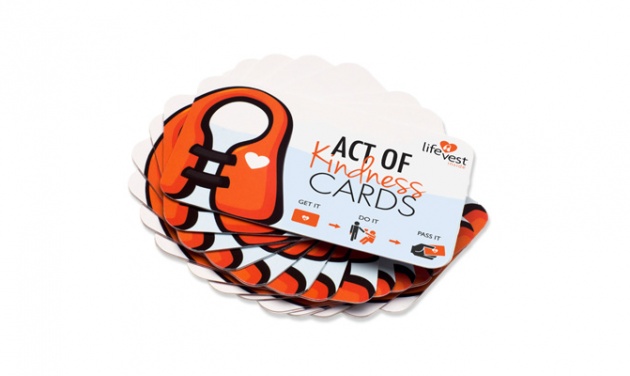 Here's how to do it.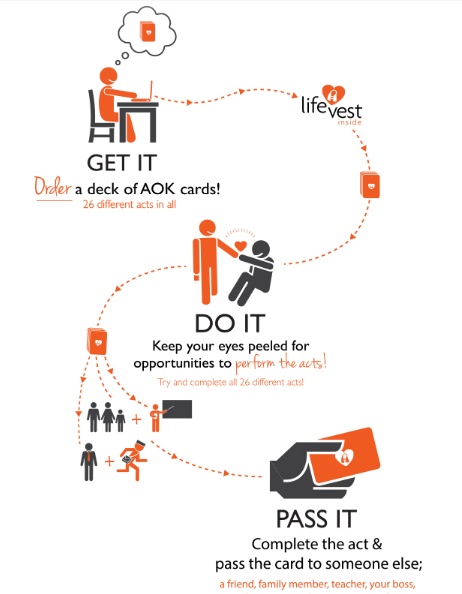 LVI One of the BitCharities of Bitlanders
As a member of Bitlanders, good thing is we can donate in many charities from our earnings. Life Vest Inside is one of Bitcharities too. Donate now, Act Now.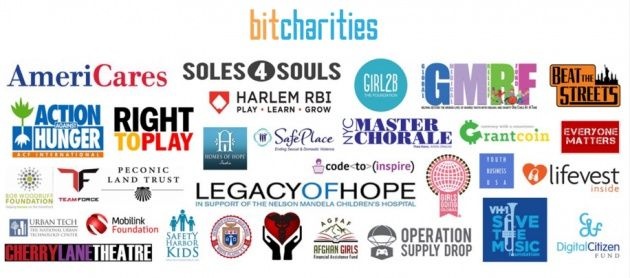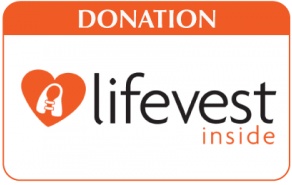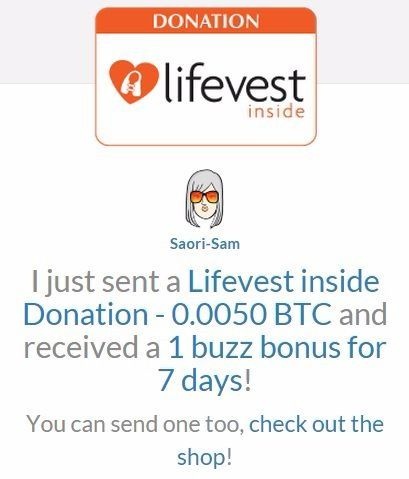 For Update Follow them in your Favorite Social Media Sites :