Photo Credit: http://tylerperry.com
INTRODUCTION:

This blog will tackles issues and important information regarding bitLanders as a whole, GMRF in particular as well as QUERLO a chatbot with a human touch, as the perfect medium or channel to disseminate facts or announcements to people around the world. Querlo plays an important role in enticing and encouraging individuals to partake and work with those organizations that aims to help people from around the world. (If you want to know more about Querlo, please click here).

Continue reading and you will realize how amazing it is to be generous and be part of GMRF mission to change lives of people in need, to assist distressed children to mend and heal both body and spirit and grow up to become productive and independent members of their own communities.

As you go along with this blog you will surely be inspired of all the wonderful things GMRF was able to do to the least of our brothers throughout its existence. Those great works weren't made known to me until I got the chance to visit their website, my deepest gratitude to Sir Micky for bringing up this topic. Later you will find stirring photos of some of those children's whose lives were changed by the help of GMRF.

This time GMRF is now my number one benevolent organization and promise to support them in my own little ways.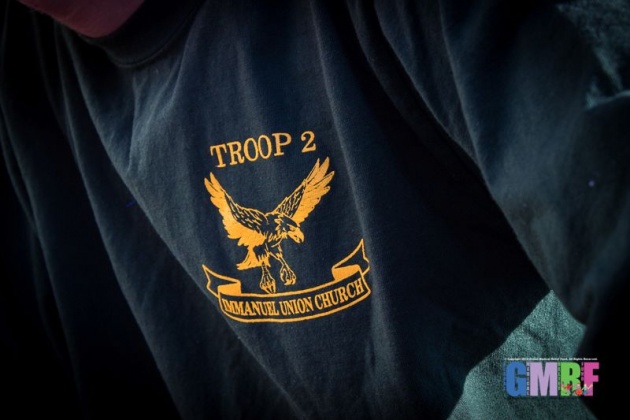 American youth helping young victims through volunteer work
Photo Credit: https://gmrfchildren.org

I used to ponder about this idiom which is also a famous line in the Bible, "It's better to give than to receive" and why it's so? Is it not nice to receive gifts or something from other people? Well it may be astounding to receive presents by time to time and not minding to give back, haha but it's not the point. In life, there are people who are well off and can afford to buy anything they want, they are millionaires and really don't have problem when it comes to money, and on the other side, there are also those least fortunate of our brothers, people who are having hard time to even complete a 3 square meals a day or those who can't afford to send their children to school and worst to hospital when they are sick.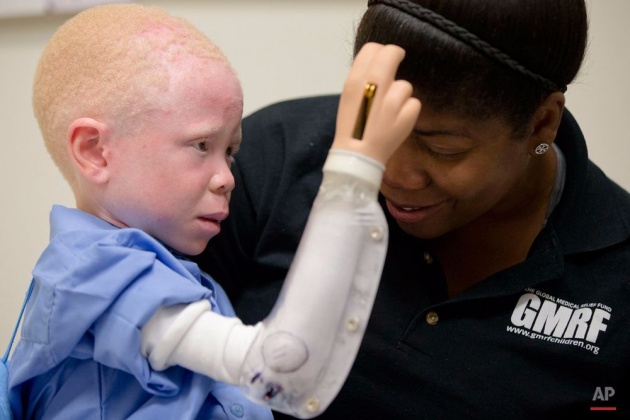 Touching moment.
Photo Credit: Google Photo via http://www.charlesthi.com/gmrf/

Now I am really euphoric to know some personalities and organizations who are into giving, not just giving per se but into changing lives for the better. These people or organizations serves as an inspirations to all who have a kind and generous heart and at the same time an opportunity for ordinary people like me to be able to participate in a mission to save lives and make it better.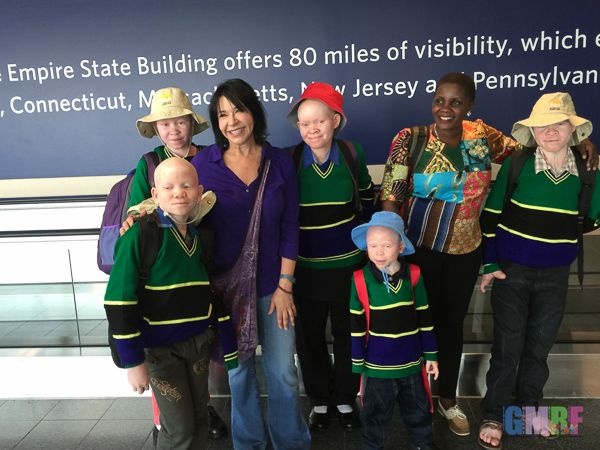 Five amputee children with albinism from Tanzania come for care
Photo Credit: https://gmrfchildren.org

Two years ago, I have been introduced to this magnificent and remarkable social website www.bitlanders.com. My intention that time which is honestly still the reason why I'm still here is to earn extra income online. I am working abroad but the little amount I earned from here really helps a lot and made few people happy especially my kids who are my beneficiaries, LOL. I had been active here and later realized that I am actually helping other people in my own little ways, or by just simply collaborating here on bitLanders.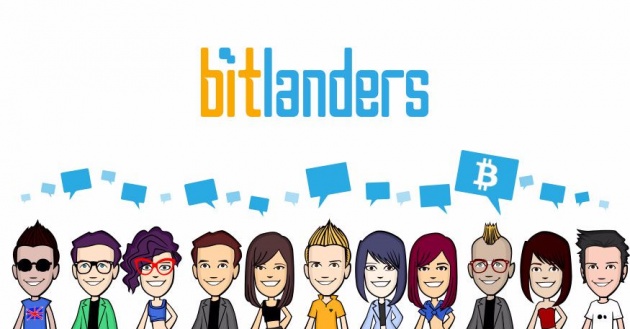 Photo Credit: Google Photo via www.bitlanders.com
Personally I find bitLanders as one worth a praise being a social website with a pure heart to help not only to those members who are spending time interacting and posting every day (by giving opportunity to earn extra income online and of course by paying regularly), but also by reaching people who are in need by incorporating the different Charities to its overall program.
Global Medical Relief Fund - Presentation 2016
Video Credit: Youtube Video via https://gmrfchildren.org

So what or who is GMRF?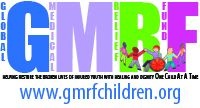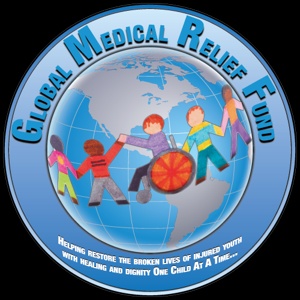 Photo Credit: Google Photo via https://www.idealist.org/

GMRF which is based in New York stands for Global Medical Relief Fund, founded by Elissa Montani in 1997 with a mission to provide international aid to children in need. It is a non-profit, nonpartisan organization, which means its existence is not for acquiring money unlike any business wherein when they spend something they should get more in return. GMRF helps children who are victims of the world atrocities, those who were injured during a war and not only that, the good thing about GMRF is that they don't only help those children affected physically by war but also those who have been injured due to natural disaster or even illness.
Video Credit: Unlocking Wonderland via www.youtube.com

It's good to know that since its presence, GMRF was able to help more or less 200 children who have lost the use of their limbs or eyes from 40 countries. This means GMRF does not concentrate on a particular country as their beneficiary but giving their services for free to everyone who needs their help wherever he or she is located.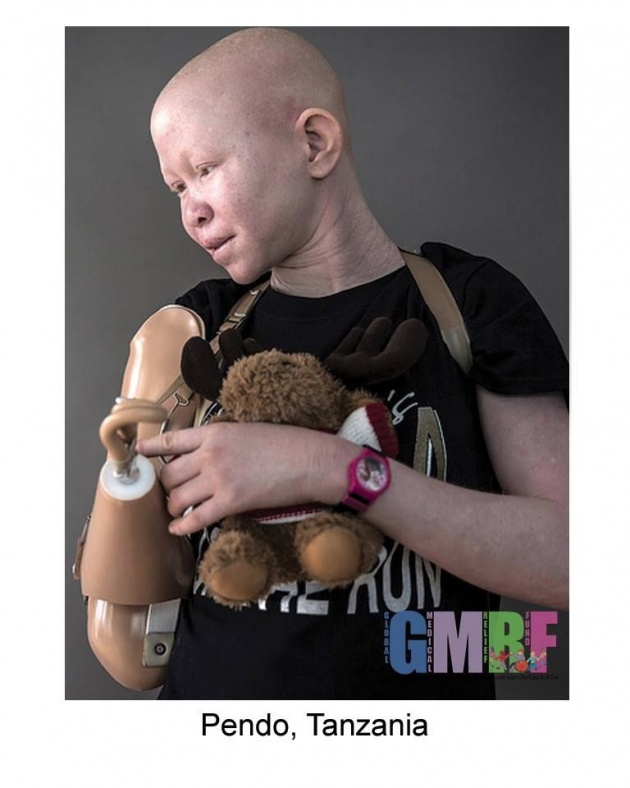 One of those children being helped by GMRF
Photo Credit: https://gmrfchildren.org/

Now a significant event is about to happen which involves bitLanders, GMRF will host an event they call "EVENING OF HOPE" on April 5, 2017, I'm sure by the time this blog will be published the big event already transpired. Anyhow, such event would be a milestone for bitLanders and a leap to the career of Francesco Rulli the founder and president of bitLanders, the man who supported a number of charitable institutions through bitCharities and the man behind the amazing work of the art technology Querlo. Mr. Rulli together with Carol Williamson will receive on that day a prestigious LIFETIME AMBASSADOR AWARD by no other than GMRF itself.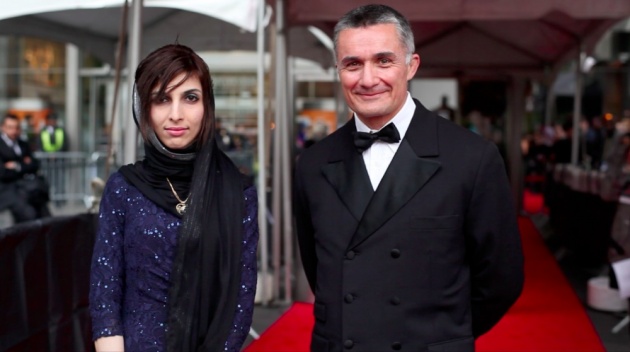 Francesco Rulli (right), Founder ans President of bitLanders, bitCharities and Querlo
Photo Credit: Google Photo via NewsBTC

To join Mr. Rulli as awardees are other personalities who excel in their own fields to receive Community Partner Award, Outstanding Volunteer of the Year Award and the Youth in Philanthropy Award. Click here to know more.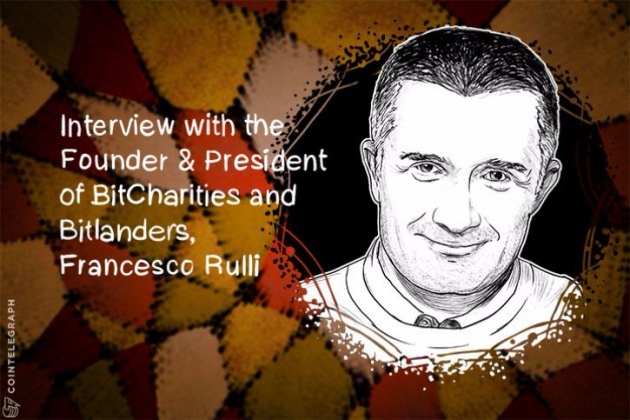 Francesco Rulli recipient of GMRF Lifetime Ambassador Award
Photo Credit: Google Photo via https://cointelegraph.com
And if you would like to support the Global Medical Relief Fund's Mission, you may participate in the survey below powered by MTI USA Inc.'s very own Querlo, a chatbot with a human touch, in order for you to learn more about GMRF and how you can support the organization as well as where you can donate.
(embedded sample of QUERLO interactive chat)
-end-
By: TRB - A father of 5, an Overseas Filipino Worker and willing to be part of the worldwide campaign against poverty, climate change, and inequality.