Image courtesy of http://kabayanweekly.com
Global Media Arts or more known as GMA Kapuso network is one of the best networks in the Philippines Television. This network shows its excellency for providing as best television shows that can get our hearts and one of this channel best shows is Pepito Manaloto. This show has been GMA's first ever live situational comedy show.
Video courtesy of sensuashoka
Pepito manaloto: ang Tunay na Kwento is aired every Saturday evening at 6:00 Pm after the show 24 Oras and before the show Vampire Ang Daddy Ko. This show features the life of an extremely lucky person known as Pepito who is used to be poor before and luckily won 700 million pesos in the national lottery. The story goes on how that extraordinary luck changed their ordinary life, how they can deal with it and what happens to the life of an extremely lucky person in an ordinary day.
HISTORY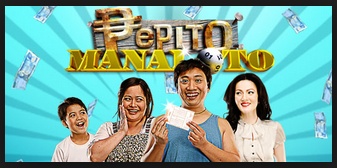 Image courtesy of http://en.wikipilipinas.org
Pepito Manalo have two sided-stories. In the first season of it, the title is only "Pepito Manalo" and the story goes on how he got money to try his luck on a national lottery and got the prize, which was 700 million pesos and how he and his family deal with the big fortunate changes happened to their family but at the end of this show, we found out that everything that was happening to the show was all only in his dreams. Watch their final episode for "Pepito Manalo" television show.
Video uploaded by superraymund9999
That final episode was the best episode I have ever watched in my life. How I wish my life will just be like that. I mean, I want to wake up one day and see that what was happened on 2013 was just a joke, but then, even though that was a big tragedy that happened to my life, even though my family bears the pain forever, life must go on. As what I have said before, last June 2013 " Someday, I will be able to look back on today and be grateful for being strong, but today, yeah, I need to keep my strength up to make it for the following days..". So much for what happened to me. Life is not a dream, nor a race, live your life to the fullest and don't rush, just enjoy your journey.
THE CREW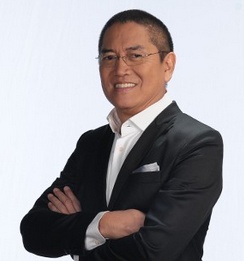 Image Courtesy of http://www.gmanetwork.com
He is the director of this television show.

The Cast of PEPITO MANALOTO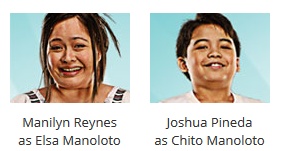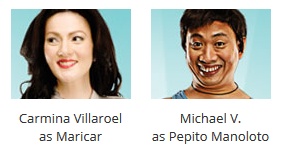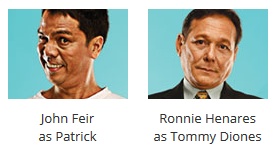 Image courtesy of http://www.gmanetwork.com
Special guests and cast
Awards and Recognitions
Since this television show composes of great people in Philippines comedy and drama industry, it is not amusing that they won a lot of awards like: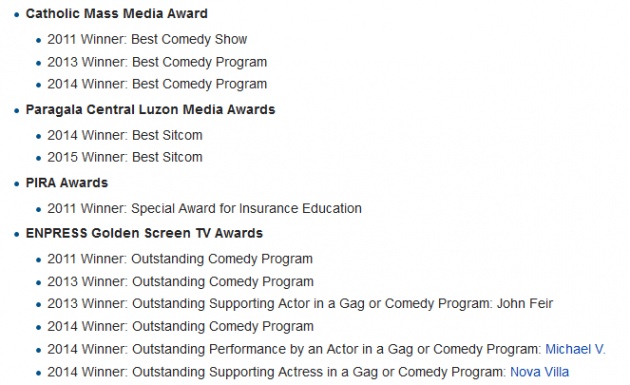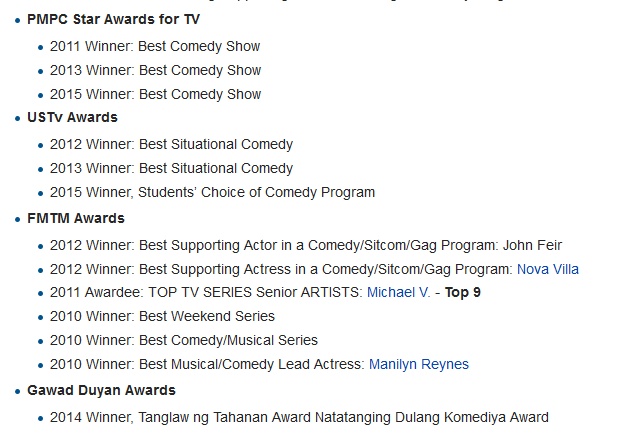 Image courtesy of https://en.wikipedia.org
Here are some of the videos from its former episode
Video courtesy of GMA Network
Video courtesy of Freida Policarpio
Video courtesy of awhocv
GMA'S PEPITO MANALOTO:ANG TUNAY NA KWENTO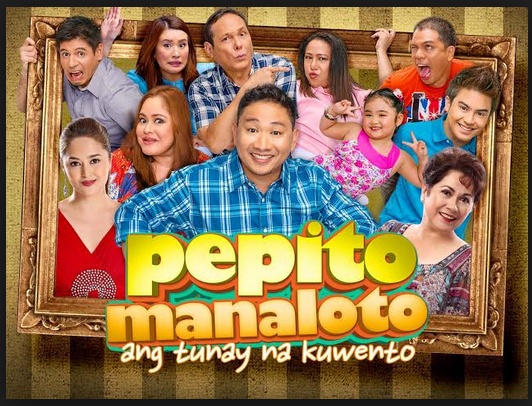 Image courtesy of http://kabayanweekly.com
In due to its beautiful and smooth way of showing the life of Pepito Manaloto, the viewers really relate themselves to some of its episodes. In this regards, GMA Network decided to bring back the PEPITO MANALOTO show and renew the titled. From being just Pepito Manaloto, they titled it now as Pepito Manaloto: Ang Tunay na Kuwento (The real story). Wherein, the final episode of this show is in disregards to the flow of its new season.
THE CAST OF PEPITO MANALOTO:ANG TUNAY NA KWENTO (The Real Story)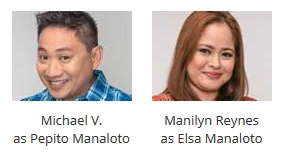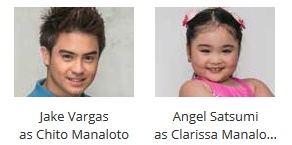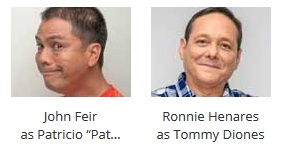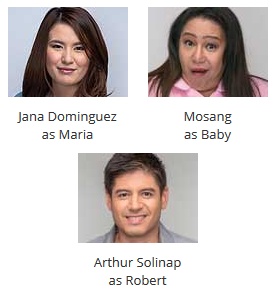 Images courtesy of http://www.gmanetwork.com
In the same flow of giving us entertainment. Several characters were given more importance in this season – househelpers Patrick (John Feir), Maria (Janna Dominguez), Robert (Arthur Solinap) and Baby (Mosang); neighbor Tommy (Ronnie Henares); and the mother-daughter tandem of Deedee (Jessa Zaragosa) and Mimi (Nova Villa).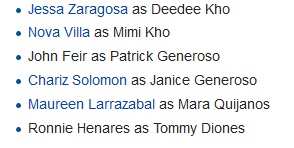 Image courtesy of https://en.wikipedia.org
Here are some of its episodes
Video courtesy of Pinoytv23
Video courtesy of 1231aiyvhie
Video courtesy of JustForFunTV777
Video courtesy of JamVhilleTV17
Not just because Michael V is my favorite comedian actor, I do really like this show for it sense of humor given to its viewers really got me every time that I watched this show. The story of Pepito Manalot: Ang Tunay Na Kwento (The realstory) show is good for those Filipinos who are very much tired of their life. Don't back off. As what the opening song: try to do things because nothing will happen if you will not try. Everything that happens happened for a reason. Enjoy the show guys.