For monster movie fans or Godzilla-fans today was released a teaser poster for the latest film about the gigantic creature. I love movie posters and though I'm not really in love of this particular one, it's interesting and recreates one scene that if you take a look for a while it's pure suspense, a lot of soldiers falling through clouds and smoke and then just a glimpse of the big monster right below. It leaves one thinking, what are they gonna do after they land?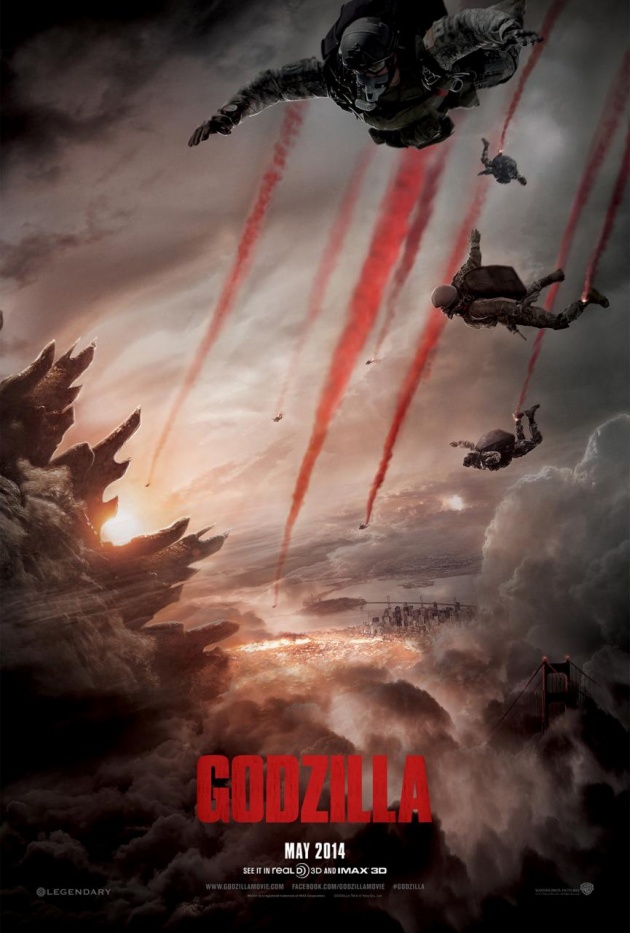 Starring Aaron Taylor-Johnson, Elizabeth Olsen, Bryan Cranston, Juliette Binoche and Ken Watanabe, Godzilla, directed by Gareth Edwards comes U.S. cinemas on May the 16th, 2014.




Follow Maumau Web TV on facebook and twitter!