It's totally rare for me to go to the cinema twice to watch the same film…whenever that happens, it must be freaking awesome!
And I've been meaning to write about this double whammy visit for some time but life has got in the way as usual and a quick blog would fail to justify my cinematic emotional escapade of filmic pleasure!
GRAVITY (2013) became a bit of an intrigue when I noticed it showing at the local cinema. I say "intrigue" because it's presence hadn't been smothered in my face with glitzy and invasive promos…it stayed in the background and quietly dared me to come check it out.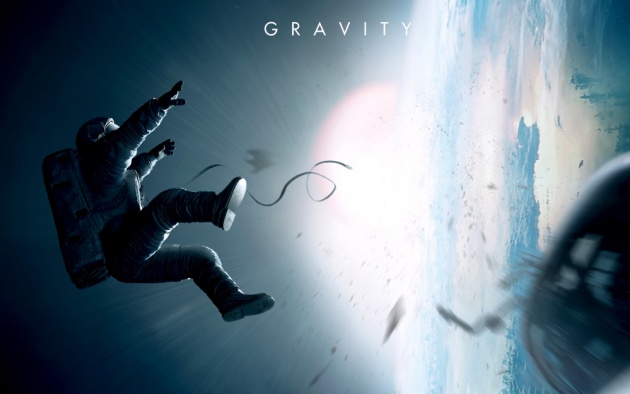 Now I'm not massively bothered about the visual orgasm of a 3D movie. For me, I just need a good story with good characters and GRAVITY (2D) gave me an awesome treat alone.
It's been a long time since a film has really made me forget that I was even in a cinema, that there were other people around me and that I probably had work later that day. Without sounding too cliché I literally felt lost in space…
I won't drivel on too much about the synopsis, you can find out more here in fellow filmannex'r Kat Najsarek's blog. And you can watch a short summary of the film here.
What I really wanted to delve into was what made GRAVITY such a beautiful experience.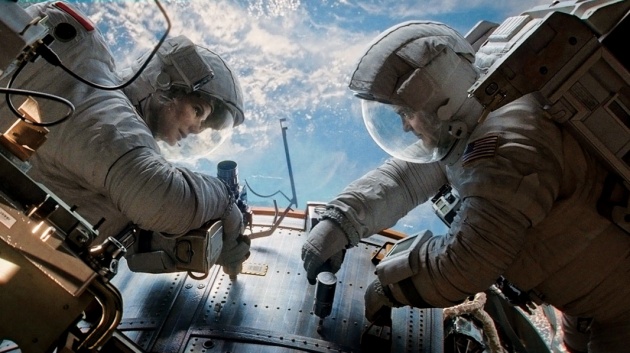 One of my 1st filmannex blogs was about an independent film called ANOTHER EARTH, ("Some weird film that did well at Sundance") and the main thing I pointed out was its pleasing lack of regurgitated blockbuster formulas. An original story with depth, substance, character and contemplation; it's no wonder GRAVITY hit the spot.
A film that took it's time and really tapped into that lonesome feeling, contemplating our significance and how our day to day lives are but a speck of dust in infinite space. It's a feeling that really gets to me and it may just be a personal experience but GRAVITY is genius in its moments of contemplation, presenting a series of lengthy shots and emotive silence.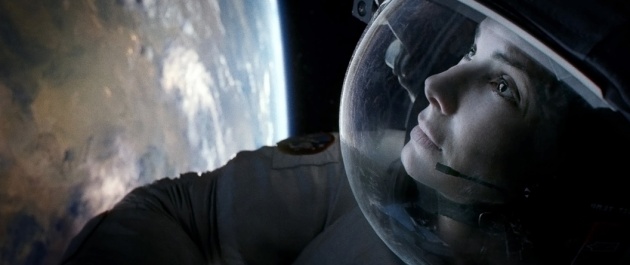 Human interaction and conversation can sometimes be lost in modern cinema, particularly dollar boasting films such as the Total Recall remake (AWFUL- MannyTheMovieGuy seems to agree!) but it was a breath of fresh air to watch a film at the cinema that put it's relatable characters at the forefront of it's objectives. And this is one of the main reasons I went back to watch it again. Two scenes really stood out to me in regards to this and the 1st is a poignant heart-to-heart about life back on Earth and the other is a distress call between our main character and a random non-English speaking man back home.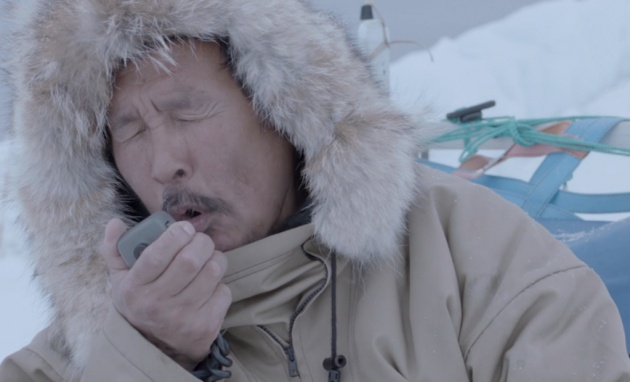 (I came across this short film Aningaaq which does a great job in showing the distress call from the other side) http://www.hollywoodreporter.com/news/gravity-spinoff-watch-side-sandra-657919
Like I previously mentioned, 3D isn't something I'm massively excited about but that's not to say I don't appreciate visual beauty in films and GRAVITY is one of the most beautiful films I think I've ever seen.
The use of symbolism and depth delivered through its cinematography adds an entirely new level to the films meaning. My favourite shot is a maternal reference to the survival of our main character – and what makes me love it even more is, you have time to look at it.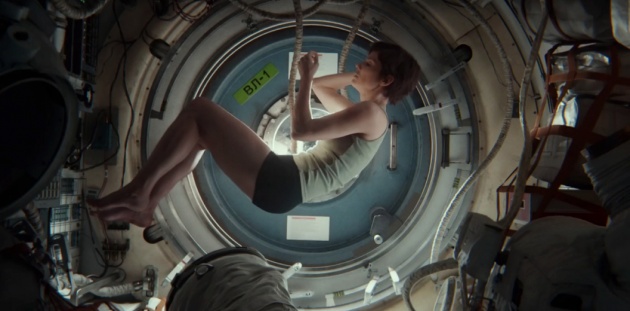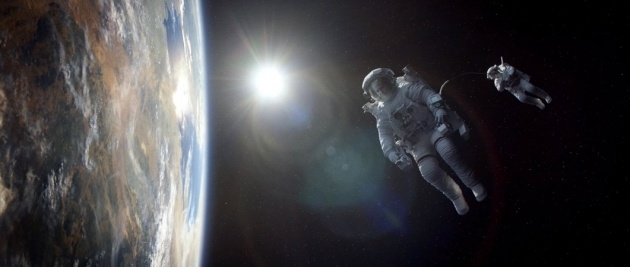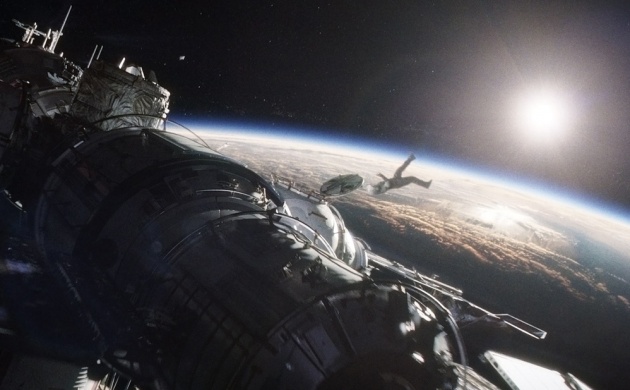 Films like GRAVITY are rare and it's no wonder it's stirred up a storm at the Oscars, check out more here http://www.filmannex.com/blogs/gravity-american-hustle-could-hoard-10-oscars/102708
I hope director Alfonso Cuaron continues to deliver such spectacles and directors of the regurgitated blockbusters that unfortunately dominate our screens learn a lesson or two about the human experience.