Seventeen great photography blogs that we think you should follow.
1.– Shutterstock Blog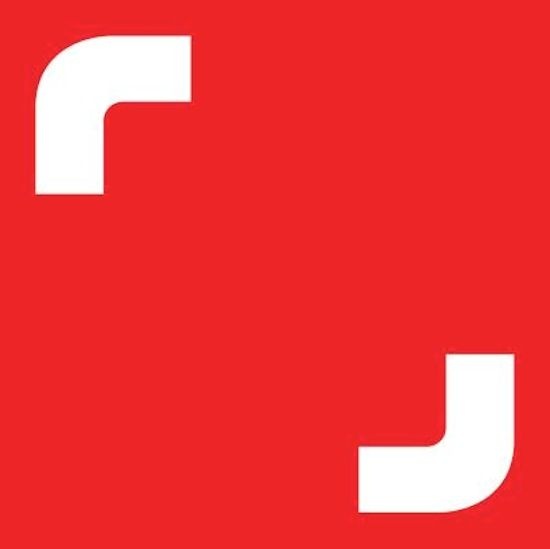 Shutterstock is a fantastic site that offers stock photos for an inexpensive monthly subscription; as for the blog, it provides the latest Shutterstock news, articles for inspiration, artist spotlight and even written or video tutorials. Needless to say, it is jam-packed; and though the overall directory could use some work, it is a fantastic website to visit.
2– Feature Shoot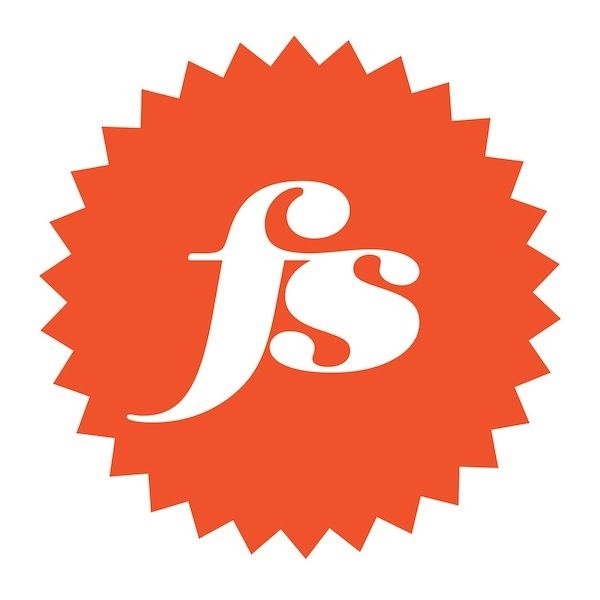 Feature Shoot is a famous blog to visit for inspiration, as well as a place to get your photos seen: the company has been known to show both up and comers, as well as distinguished photographers. On top of this, Feature Shoot "won LIFE.com's 2011 Photo Blog Awards as "The Web's 20 most compelling, most consistently insightful and surprising photography blogs." By far the best part of the site is the fact that Feature Shoot covers a wide variety of topics, from fine art to NSFW photography.
3– Strobist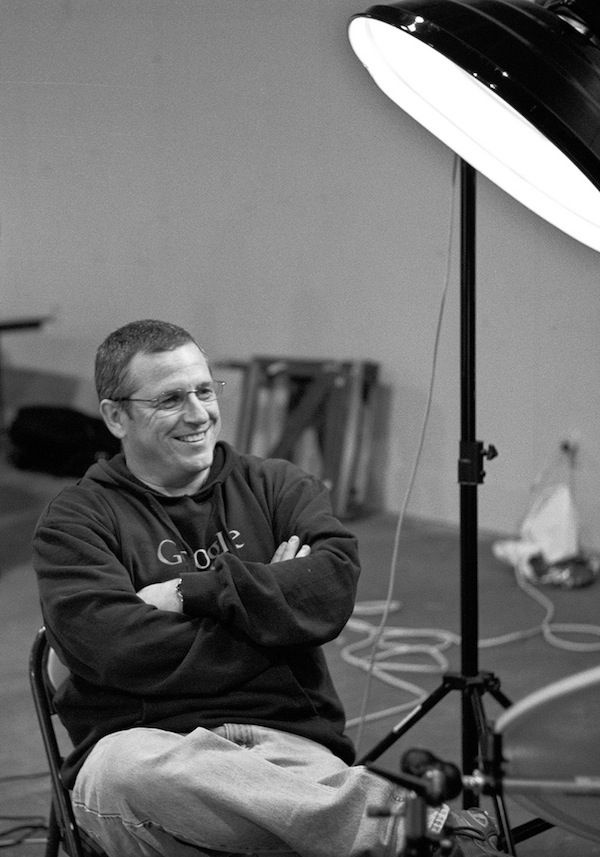 The Strobist is extremely famous for two reasons: first it was placed on Time's 2010 Best Blogs List and second it is run by world famous photographer David Hobby. The biggest problem when recommending The Strobist is that the site, which is made through blogspot, appears to be the most dated on this list. But if you get past its horribly early 2000s look, you will be treated to vast amounts of knowledge about lighting.
4– Jeremy Cowart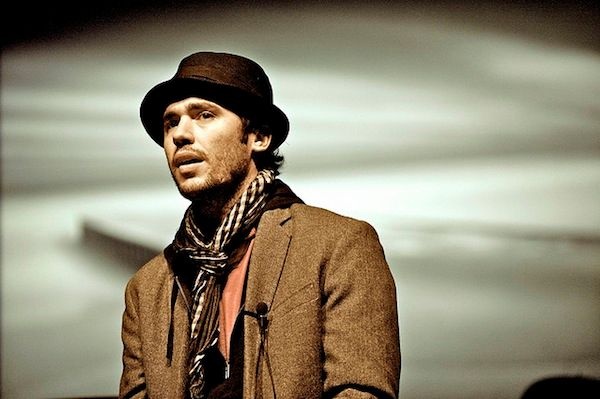 Jeremy Cowart is clearly a renaissance man: part painter, graphic designer, photographer and humanitarian, Jeremy seems to be a 'jack of all trades.' His wonderfully designed site has a great directory that can lead any user toJeremy's blog, portfolio, videos and shop. His actual blog entries feel personal, as he describes his latest projects and techniques, which gives everyday readers an insight to his day-to-day life.
5– Chase Jarvis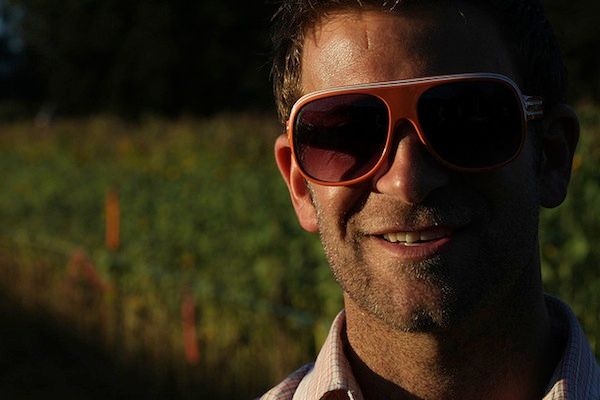 If you want to simply go to a blog to see amazing pictures and videos, as well as read weekly insightful posts, then you should go to Chase Jarvis' site. On top of this, Chase Jarvis, who also happens to be an award-winning photographer, hosts live conversations with other professionals through his blog and YouTube channel.
6– Joe McNally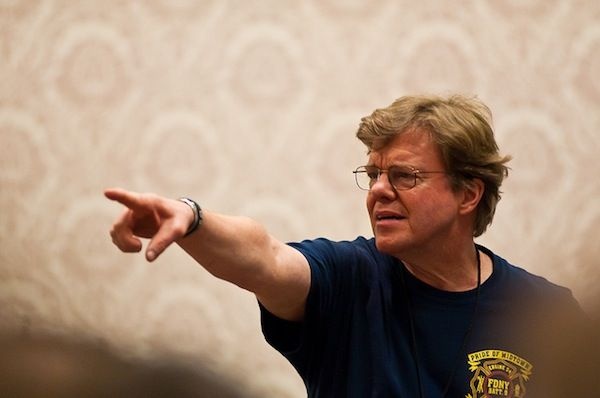 Photographer Joe McNally, who's career has spanned decades, is an extremely famous photographer with a blog that perfectly displays his work. The two things that are important to note about McNally's site is that it has a great layout and is easily accessible. It also does not hurt to have some gorgeous photography, as well as some firsthand accounts of McNally's amazing feats.
7– David duChemin

If done right, traveling photobloggers have the best sites to visit. One blog everyone should visit is David duChemin's: the man lists himself as a "humanitarian, assignment photographer, best-selling author, international workshop leader, and accidental founder of Craft & Vision." Now, anyone could give themselves titles, but it isduChemin's portfolios that truly back his claims up.
8– Phoblographer


Another blog that displays the latest news, gear, events and reviews in the photography world, The PhoBlographerhas an easy to use interface filled with fantastic writing by a diverse staff. While it does not do anything new for the photography blog format, its in depth coverage certainly warrants your time.
9– The Sartorialist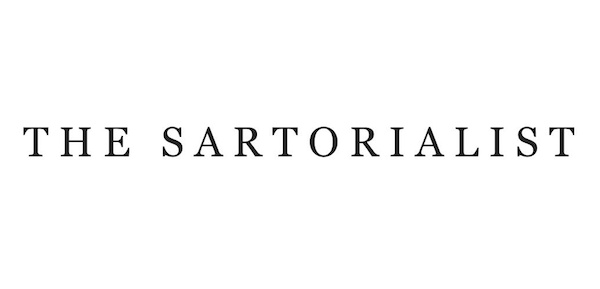 A blog created by Scott Schuman, The Sartorialist has been featured in countless magazines (New York Magazine) and has won countless awards. Simply put, Scott Schuman has been able to create, with The Sartorialist, an amazingly famous blog because of its focus on fashion photography and worldly images.
10– PetaPixel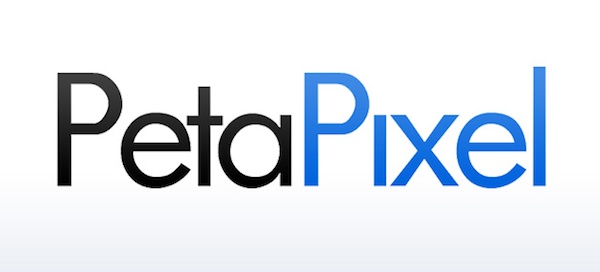 If you are just starting out in photogtaphy, PetaPixel is a fantastic place to start; with all of their tutorials, as well as product reviews, you cannot go wrong. While this format is widely used among photography blogs, I find PetaPixel a good read because of its 'down to earth' writing, which does not baby the reader.
11– Trey Ratcliff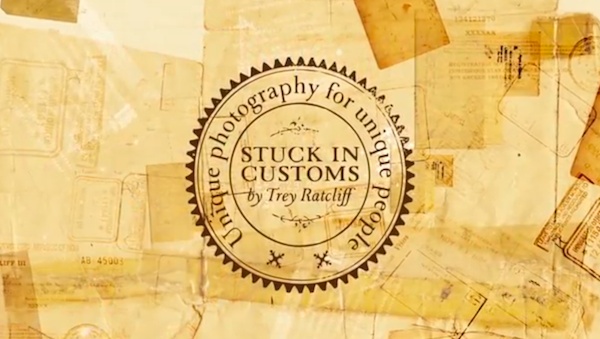 Stuck in Customs is a personal favorite of mine; while it does not reinvent photo blogs, it has some of the prettiest images from around the world. Trey Ratcliff is a master craftsmen behind the camera: and it is not shocking to find out that Stuck in Customs happens to be the number one travel photo blog on the Internet.
12– Richard Bernabe

Another traveling photo blogger, Richard Bernabe, has a great blog to subscribe to. He constantly updates his site with amazing photos from around the world: he even lists the location, type of camera and a brief description with each photo. But perhaps the coolest thing about Richard is his story: "in 2003, [he] left behind a pointless corporate life to pursue a passion: to share with the world [his] love for the wilderness, wild places, and the creatures that inhabit them." Clearly, he is an inspiration to all aspiring photographers who are currently stuck in dead end corporate jobs.
13– PhotoFocus

PhotoFocus is the website created by Scott Bourne: a man whose career in photography is over four decades long. The website, which started in 1998, serves as an educational guide for those seeking to pursue photography as a profession. On top of this, the site dabbles in product reviews and podcasts, and apparently has the industries best writers.
14– Skip Cohen University
When people refer to you as "The God Father Of Photography" it's only fitting that you maintain one of the best all around photo blogs on the internet. Skip Cohen University is chalked full of education, interviews and solid business advice from a man that has been in the industry for longer than some of have been alive. Skip Cohen uses his industry influence and long time relationships to curate content that can only be described as a must read for any photographer looking to grow their business and improve their work.
15– Sprouting Photographer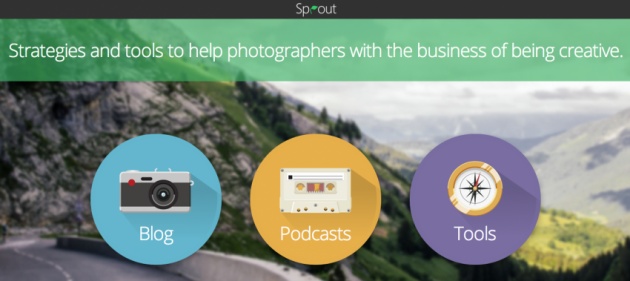 Sprouting Photographer is one of those blogs we just can't stop going back to. With a beautiful, clean aesthetic and a plethora of useful educational content this is one site we've really come to appreciate. Know primarily as an educational resource for the business aspects of photography, site owners Bryan Caporicci and Rob Nowell, collaborate with some of the photo industry's most influential players to help photographers access the knowledge and tools they need to develop their professional careers.
16– Fstoppers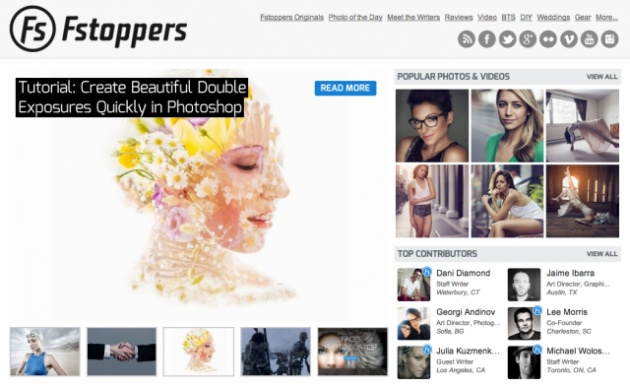 It's hard to believe Fstoppers has only been around since 2010. I think we've all seen the infamous iPhone fashion shoot video that rocketed the Fstoppers team in to the spotlight. To date the video has been seen over 1 million times. Now, the online community for all things photography and video has since become a anchor site for creatives to visit when searching for online content like gear reviews, how-to's, news and BTS videos. The dynamic photo duo of Lee Morris and Patrick Hall have built an outstanding team of contributors that continue to educate and inspire over a million photographers worldwide each month.
17– Flak Photo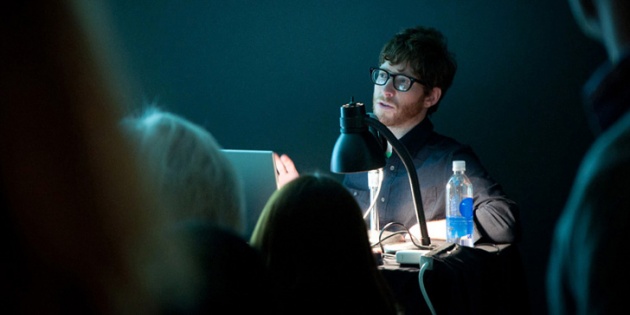 Last, but definitely not least, is Flak Photo. A constant source of inspiration, the site is dedicated to showcasing the very best photography from artists, curators, bookmakers and photo organizations around the world. Editor and founder Andy Adams is constantly raising the bar and bringing attention to the industry's rising stars, best kept secrets and names we as image makers and lovers need to know. It is without a doubt that we can say Andy Adams is one of the leading voices in contemporary photography today and is definitely someone we should all be paying attention to.