Another New Year's Eve image from Marvel Studios has been delivered online today for comic fans, but now for Guardians of The Galaxy. Check it out! What do you think about the cast?

If you can't identify them, from left to right they are: Zoë Saldana as Gamora, Chris Pratt as Star Lord, Rocket Raccoon voiced by Bradley Cooper, Dave Batista as Drax and Groot voiced and motion captured by Vin Diesel.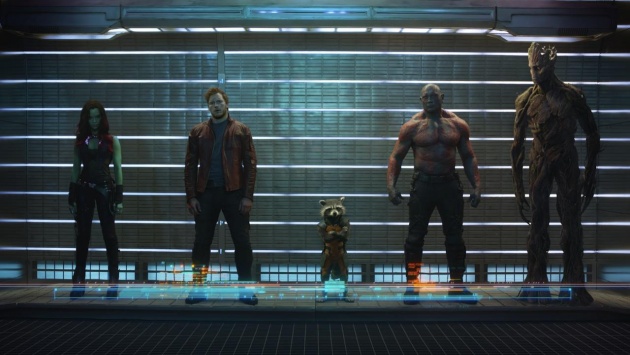 Synopsis

In the far reaches of the Marvel Cinematic Universe, an unlikely cast of characters including Peter Quill, Gamora, Drax, Groot and Rocket Raccoon must join forces to defeat a cosmic force of epic proportions.
Directed by James Gunn, Marvel's Guardians of the Galaxy, will come to U.S. theaters on August the 1rst, 2014.



Follow Maumau Web TV on facebook and twitter!