Video credits: Jean Beltran-Figues via bitLanders.com
The weekend was a blast, James tagged me to their team outing towards the southern part of Cebu. I made a blog entry about it earlier, check it out below:
The tour consists of Oslob's tourist attractions plus another getaway further to the south western part of the province, in Moalboal specifically and we stayed at Hale Manna Coastal Garden Resort.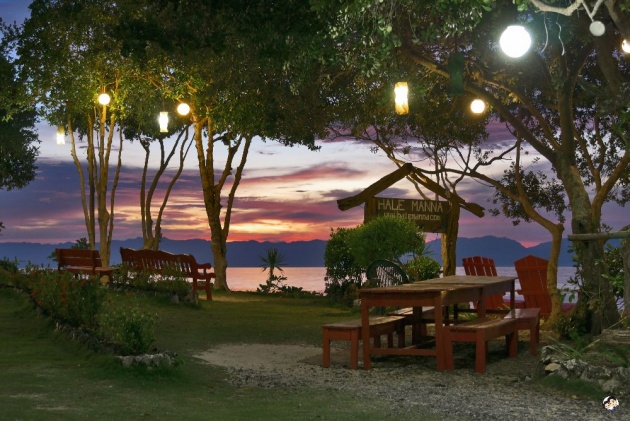 Image credits: Jean Beltran-Figues via bitLanders.com
Today's blog is all about the Hale Manna Coastal Garden resort's amenities and things that can be done while staying. We only stayed for a two days and one night and overall, James and I as well as his colleagues liked it.
ABOUT HALE MANNA
Hale Manna [ha-leh-ma-na] means 'house of good energy'. Its name is taken from the Hawaiian words hale, which means 'house' and mana which means 'good energy'. Manna is also a play on the Filipino word mana, meaning 'an enduring inheritance or legacy', and the English word manna, which connotes 'a gift from heaven'.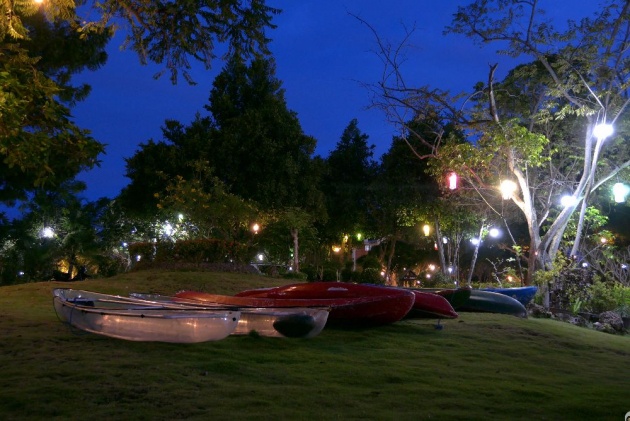 Image credits: Jean Beltran-Figues via bitLanders.com
Situated at Barangay Bas Daku, Saavedra, southwestern town of Moalboal, in Cebu, Philippines. Two hours away from Cebu City and this part of Cebu has been well known for so many things but to mention a few, there's their Sardines run, rich underwater marine life which means it is great for snorkeling and diving too.
ROOMS
Since we were a group of 14, we had to book rooms which can accommodate everyone of us. The options were many though as the resort has 19 rooms available in different designs and accommodation types. There's a room for couples, they have a special room for those who are spending their honeymoon and there are also rooms for groups and even rooms which have functional kitchen!
It was Indira who had contacted and booked the rooms so when we arrived, we were surprised with it.
Kamuning
Of course we needed a room which has functional kitchen since we are going to cook our dinner and breakfast. So we booked one of their newly opened rooms with these kitchen.
This can accommodate maximum of eight people, there are two beds inside with really nice interiors. The Hale Manna Coastal Garden resort only allows maximum of two extra persons in each room.
The room was really nice, it has lampshades for each bed, it flaunts the shades of light blue and red doors. It keeps the insects and mosquitoes out because its doors have built in screens, this and the main door are sliding glass ones. It has a bathroom and another for the comfort room which was great so that the two can be used separately.
The disadvantage however is that this room is a little bit far from the beach shore which was a downside but nevertheless, it is a great option for those visitors coming in groups specially girls. The room was used by mostly girls.
Two Story Yucca #11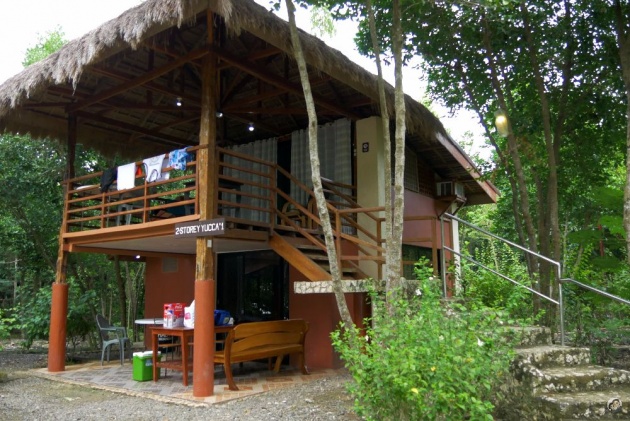 Image credits: Jean Beltran-Figues via bitLanders.com
The other one was near to the beach, it is a native themed structure with a second floor! James and I stayed at the ground floor where the comfort room was.
It also has a sliding door both on the ground floor and the second floor. All air conditioned by the way plus it has a grilling station adjacent to it.
At its front, a hammock was laid and yet a gazebo as well which has two bed foams where one can relax and read their favorite book.oh, books are also available in case one want to keep themselves busy.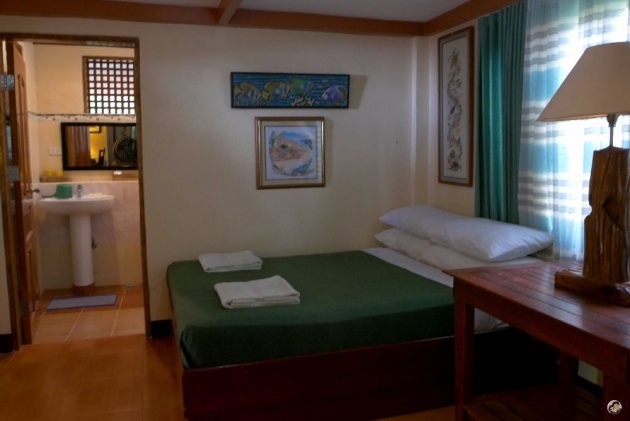 Image credits: Jean Beltran-Figues via bitLanders.com
The beds are really comfortable and there are shelves to keep stuffs inside. There are two lampshades as well. The ground floor can accommodate three people. There's a queen-size bed and a single bed, we shared the room with Alex.
The second floor can accommodate four as well and the rest of the boys stayed here. There's a terrace which has tables and chairs too. That was made into a hanging area for wet clothes by the boys.
The comfort room was spacious but it only has one so all of us shared this one comfort room. There's a separator between the comfort and the bathroom but no one dared to share it together with each other.
AMENITIES
Here are just some of the amenities provided by the resort:
The resort has a beach and a swimming pool so the guests can choose which one to select. You can take a swim at the pool and then dive into the sea afterwards.
Swimming pool
Image credits: Jean Beltran-Figues via bitLanders.com
The pool by the way is made of seawater so it feels like swimming in the sea as well but it has umbrellas like structures where water flows and creates this waterfall effect.
It also has slides which my husband had definitely enjoyed on iur second day.
Gazebos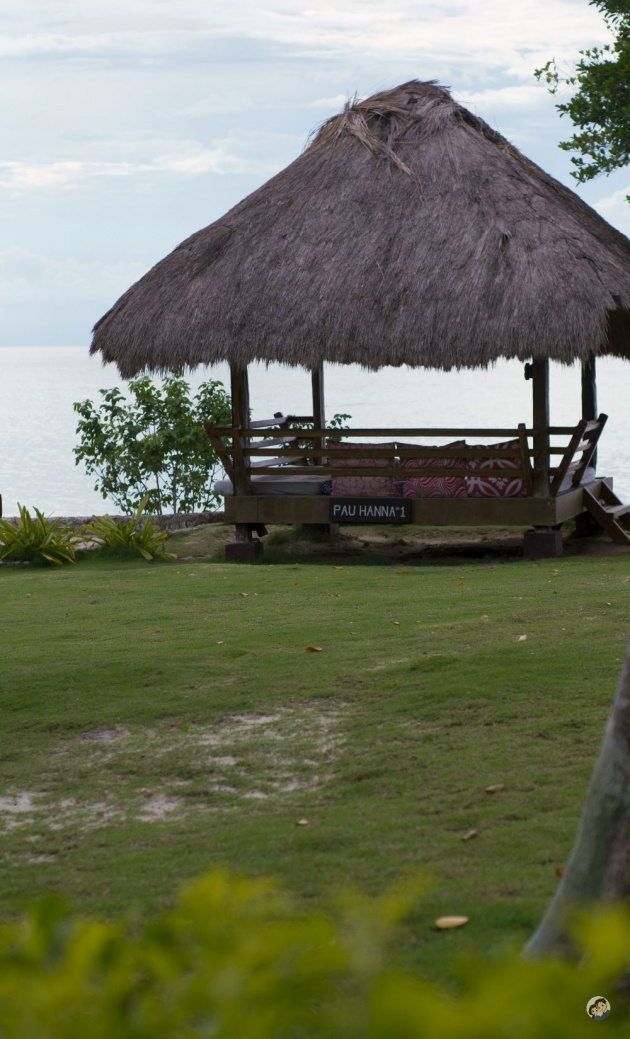 Image credits: Jean Beltran-Figues via bitLanders.com
The Hale Manna Coastal Garden resort has a lot of gazebos around specially at the beach front. I actually like the fact that guests can stay under it during the afternoon and just chill. Visitors can stay there and read their books as well which I tried.
But most specially, the guests can request for massage there too as it has white curtains which can be spread out while being massaged.
Hammocks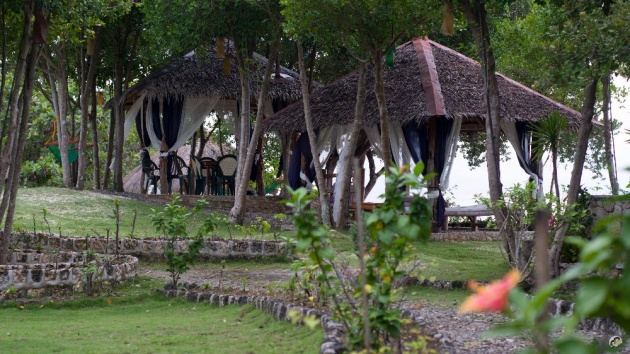 Image credits: Jean Beltran-Figues via bitLanders.com
Aside from the gazebos, there are also hammocks everywhere, like literally everywhere. These hammocks however were just ordinary ones, I was hoping these were made of wide white ones like the ones in Montemar Beach Resort in Bantayan.
I find it really convenient to just lie there and being caressed by the wind while then hammock is swinging. It is however recommended that one must apply insect repellents when trying to chill in the afternoon.
Benches and Chairs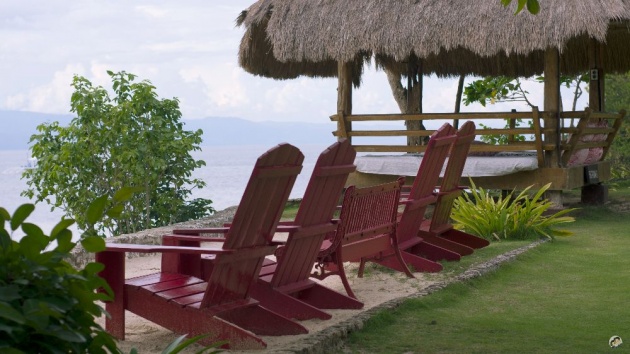 Image credits: Jean Beltran-Figues via bitLanders.com
If you don't feel like lying down, you can also make use of their chairs and benches all over the resort.
But just like their gazebos and hammocks, most of them are located very near to the shore.
ACTIVITIES THAT CAN BE DONE IN THE RESORT
During our short stay, I felt that it was really enough, I totally believe one has to stay for at least two days to do whichever you want to do in the resort. Here are some of the things we did and more that I want to do in the future if I'll get another time to visit Moalboal.
Snorkeling
Whilst most of our companions had enjoyed snorkeling, I was unable to do so because of my monthly visitor. Don't you just hate it when these events happen and you are out in the beach?
But yes, snorkeling is one of the best things to do here because Moalboal is very lucky of his rich marine life. It is amazing that the beach would provide you marine life just a few minutes from the shoreline.
In fact, the Hale Manna Coastal Garden resort staffs were even able to find giant clam when they were diving! There are lots of different kinds of fishes as well around so you'll definitely enjoy watching them!
Kayaking
Video credits: Jean Beltran-Figues via bitLanders.com
Well, I did enjoy one activity since I can't snorkel. I instead went for kayaking. The resort offers these for free for all checked in guests and so we had to try it.
So the next day, we tried it. James and I had the transparent glass kayak going to the floating raft at the distant. It was my first time kayaking by the way and I personally liked it!
It was cool to see what's underneath us and even spotted an alive sea snake! It seemed to be sleeping so it was just sticking at the bamboo raft.
Stand Up Paddle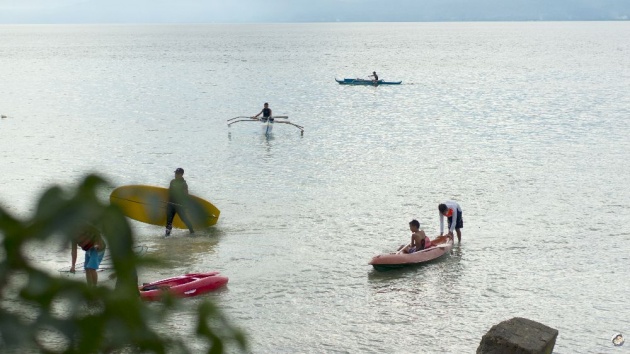 Image credits: Jean Beltran-Figues via bitLanders.com
Another thing to try on is their stand up paddle. Max tried it and had been paddling his way to the middle of the sea. James was able to take a video of him and then he was unfortunate to be hit by a wave and had caused him to stumble down into the water. He did mention afterwards that it was really challenging to stay up standing while in the board. But it was fund and looking at him, he did look like he had a lot of fun even after that incident!
Tours for Island Hopping
The resort offers island hopping tours as well as tour packages for the neighboring places such as Oslob and Badian for the canyoneering. It is actually nice to have both of these options available and are accessible from the main resort.
Because it is very clean and peaceful, both James and I highly recommend the resort. However, the pricing somehow is a bit high compared to the resorts which we had stayed before.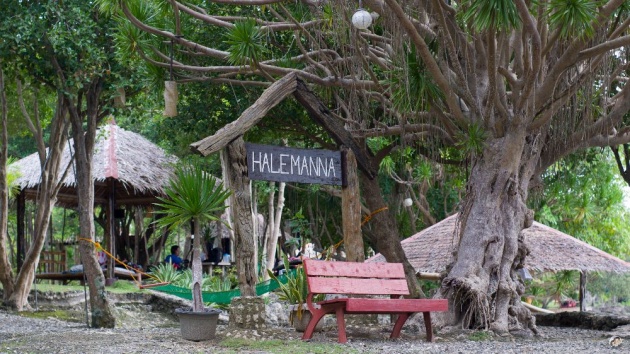 Image credits: Jean Beltran-Figues via bitLanders.com
Blog entry written and published by Jean Beltran-Figues, A Pinas traveler and photography hobbyist, find more travel blogs in my blog section, click here.