This game is called team handball and combines elements of Basketball, Water Polo and indoor Soccer and was invented by a school Teacher in Denmark about 100 years ago.
First time Handball was included in Berlin Olympic Games 1936. Germans won the Gold, Austria got Silver whereas Switzerland won Bronze medal.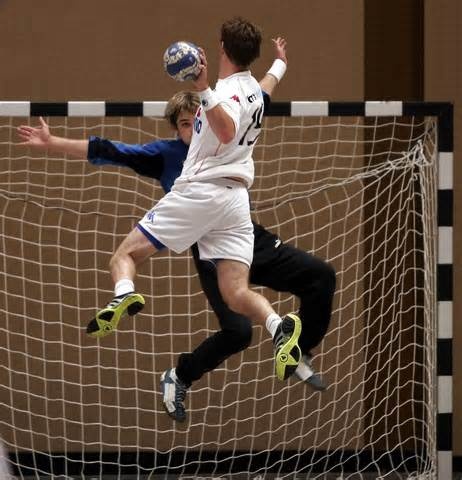 This game was included in the regular charter of the Olympic Games in 1972 for Men and in 1976 for Women. The world Handball Championships are being organized since 1938 for Men and 1957 for Women. The Europeans with teams from the former Yugoslavia and Soviet Union dominated by winning the maximum medals.
In 1928 during Amsterdam Olympic Games International Amateur Handball Federation was formed. Former President International Olympic Committee Mr. Averi from U.S.A. was one of the founder of this Federation.
In 1936 twenty three countries were affiliated with the International Amateur Handball Federation.
In 1946 at Copenhagen, Denmark and Sweden with the help of other six countries i.e. France, Norway, Poland, Holland, Finland and Switzerland formed International Handball Federation Presently more than 150 countries are members of the International Handball Federation.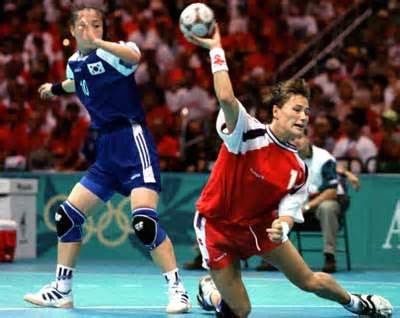 At present, Russia and Denmark are Olympic Champions Men and Women respectively.
Sweden and Norway are the Men and Women World champions respectively.
The South Korea is the Asian Men and Women champion.