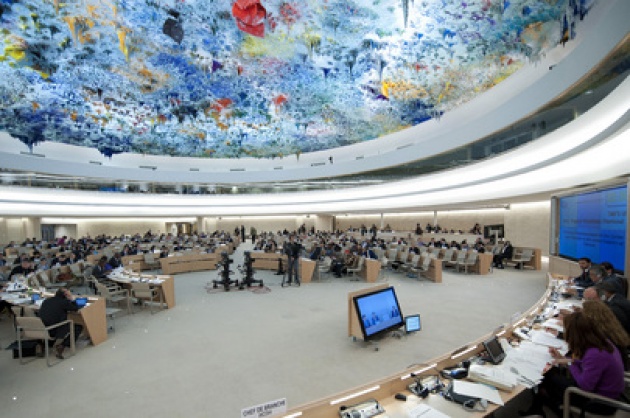 Although expected to be an ongoing process, we can expect the first Report to be delivered already in June 2012. There has been a rapid increase in human rights treaties/bodies/activity over last several years. In February, the General Assembly resolved to create an intergovernmental process for strengthening the human rights treaty body system. According to OHCHR, the treaty body strengthening process is necessitated by the enormous growth of the treaty body system, which has doubled over the last decade in areas such as in the number of treaty bodies (from 6 to 10 treaty bodies); the overall number of sessions (from 11 to 24); and in the overall number of weeks in session (from 44 to 73).
Last week witnessed the start of meetings/consultations to streamline/realign/harmonize and thus strengthen. UNSG Ban Ki-moon called for increased resources to help strengthen and harmonize the treaty bodies that monitor the implementation of international human rights treaties, describing them as the indispensable link between universal standards and the individuals they are designed to protect."Human rights are at the heart of the UN system, and treaty bodies are at the heart of the UN human rights machinery. We cannot afford to undermine these critical engines of the human rights protection system. We must strengthen them."
The treaty bodies are created in accordance with the provisions of the respective human rights treaty they monitor, and the Geneva-based Office of the United Nations High Commissioner for Human Rights (OHCHR) supports their work and assists them in harmonizing their working methods and reporting requirements through their secretariats.
To further familiarize yourself as to how the UN Human Rights Treaty System Works, Below are Links to 3 Concise but Highly Informative Videos for Blog from UN:
--- "Human Rights Treaty Body"
Ambassador Muhamed Sacirbey - FOLOW mo @MuhamedSacirbey

Facebook-Become a Fan at "Diplomatically Incorrect"







Twitter – Follow us @DiplomaticallyX







See more at our Popular Video Blogs & Current News Event Articles at http://diplomaticallyincorrect.org/c/war-crimes-justice
UN Photo - UN Human Rights Council in Geneva