BY: Ksenniya Grisé
Major fashion cities have long been fighting for the status of the world's fashion capital, but there has always been and always will be only one, whose history and heritage made it the proud owner of the desired title. Paris.
Since the days of Versailles and Marie Antoinette, French capital has been the place where fashion was born and spread across the world.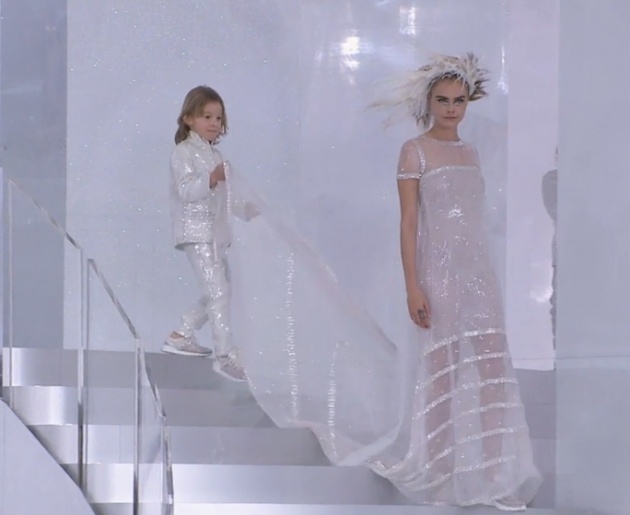 CHANEL HAUTE COUTURE
In the beginning of the 18th century women from all over Europe came to Paris in search for a perfect dress, and the city, with its greatest and the most famous tailors and the finest quality fabrics and accessories, had a lot to offer. But for the wealthiest ones that was not enough. These women wanted to be special and have something that no one else had. Feeling the need for a more personal approach, Charles Frederick Worth opened up a fashion atelier, which became the first haute couture house. Now after several fittings ladies became owners of a true work of art – a very special, made-to-measure, one of a kind dress made out of the best possible materials. This is how the era of haute couture began. Soon there were more than hundred ateliers across Paris that specialized in custom-made orders.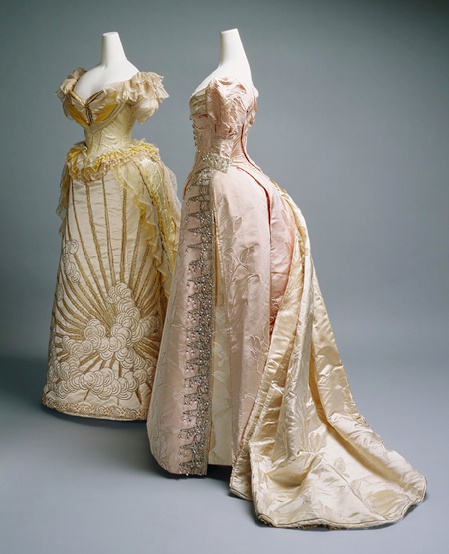 Evening
dress
, ca. 1887 Charles Frederick Worth (French, born England, 1825–1895) Silk, glass, metallic thread
Many years have passed. And though the concept of haute couture remained the same, the market has changed dramatically.
Realizing the power of haute couture, many brands around the globe started to overuse and exhaust the term by applying it to everything from perfume to accessories. Eventually its meaning and high status has depreciated.
In order to stop the worldwide couture epidemic, Paris government found the solution in establishing a special association that would oversee the entire industry in the country, The Chambre Syndicale de la Haute Couture. Haute Couture became a "legally protected and controlled label that can only be used by those fashion houses, which have been granted the designation by the French Ministry of Industry". The list of the proud owners of the title is reviewed annually.
By 2014 the number of official couture houses has dropped to less than twenty and the women's clientele also significantly decreased and changed. They say now there are less than 2,000 customers worldwide. And these women are mostly from the rich Eastern countries – Saudi Arabia, Qatar, the United Arab Emirates and Kuwait.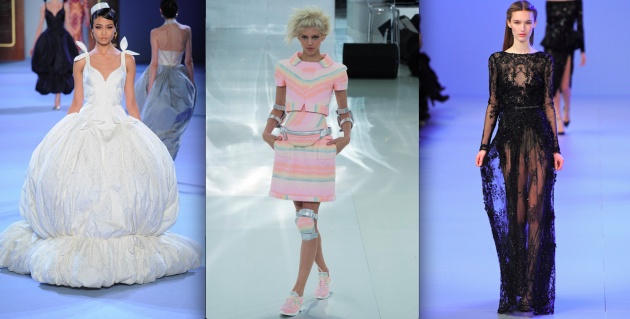 But sixteen greatest haute couture houses spending thousands of hours and hundreds of meters of the finest fabric on one haute couture collection to have a possibility to sell it to 2,000 women, does that sound paradoxical?
In fact, not at all. When we talk about haute couture we are not talking about financial profit, we are talking about craftsmanship, exclusivity and creation of something truly unique and special, something that would last forever and have a mark in the history of fashion.
Putting so many efforts into one couture collection leads to much greater results, to something that is above all the money on Earth – to recognition, prestige and respect. This is a long-term investment, and the profit comes after as the success of the brand's haute couture show will eventually lead to financial profit of selling its ready-to-wear collection.

Ulyana Sergeenko
The haute couture fashion week this year continues to uphold and proclaim Paris as the worlds fashion capital. I am very proud to see Russian name in the list. Ulyana Sergeenko did an amazing job, their Oriental Express collection has the Russian spirit just how we, Russians, love it.
And even though models at this season's Chanel show were wearing sneakers, I still consider haute couture a very royal form of fashion, and amazingly beautiful dresses – its prerogative. Thanks God there are Elie Saab and Valentino, who share my views. Their fairytale-like dresses turned this event into fashion heaven, exactly what haute couture is supposed to be.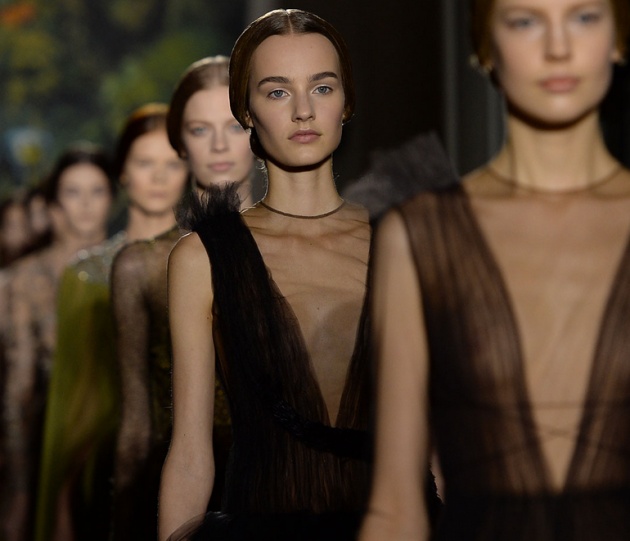 Photo: Valentino
--