And no....I am certainly not talking about slapping fish... (I would never promote acts of violence or abuse towards animals...no matter how hilarious it may sound) I am talking about the electric bass guitar and a technique that is known as "Slap/Thump bass".
"What?!" You don't know what I am talking about?! Well, allow me to feed your head then...
First, watch this...
I'll wait...while you try to grasp what it is that you just saw ...or rather, heard. And, yes...that was a bass guitar that you were hearing.
Victor Wooten and his 4 string bass guitar. Slapping the bass and holding down an extremely deep groove. One word...
Awesome.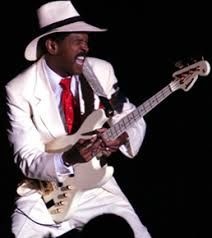 larry graham-the father of the slap
While this technique has only been around for a short period of time, it has developed and been expanded upon greatly during its relatively short lifespan. Electric bassist, Larry Graham (Sly and the family stone) is often credited as the father of this style/technique, however, the technique had been utilized previously on the double bass (or upright bass). The slap technique is a distant cousin to a classical/flamenco technique known as tambour.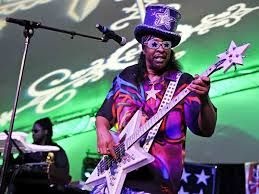 Bootsie Collins of Parliment Funkadelic
While the origins of the technique remain rather undefined, the impact that it has made on countless musicians cannot be overlooked. Slapping the bass has become its own definitive 'style' and has added another layer of uniqueness to the electric bass guitar. Players from all over the world now embrace the technique and it has grown very popular in the recent decades.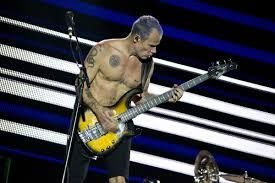 Flea of the red hot chili peppers.
This type of playing is what inspired me to first pick up an instrument and learn to play. I can remember sitting with my father....we were listening to an album by the band 'Bela Fleck and the Flecktones' and I kept hearing this strange sounding instrument.
Puzzled, I turned to my dad and asked, "What the heck is that instrument?!"
To which he confidently replied, "That's Victor Wooten on the bass."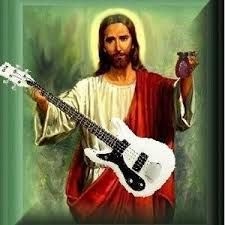 I recall being overwhelmed by the sheer, dominant force of his bass. It had this distinct 'growl' and was way up in front (meaning during recording; the bass is louder than the other instruments). Very different from anything that I had ever heard before.
I was 19 at the time...I can remember feeling a wave of enthusiasm crash over me.
I thought to myself, "I want to play like that!!"
And so my musical journey was embarked upon that very day and it was all because of this technique called, slap bass.
Its never too late to start your musical journey, so ask yourself...
"Is it your time to slap a bass?"
-Ed
(Note: No fish were harmed during the writing of this blog)